Raikkonen not pleased with Arrivabene's 'fitness' praise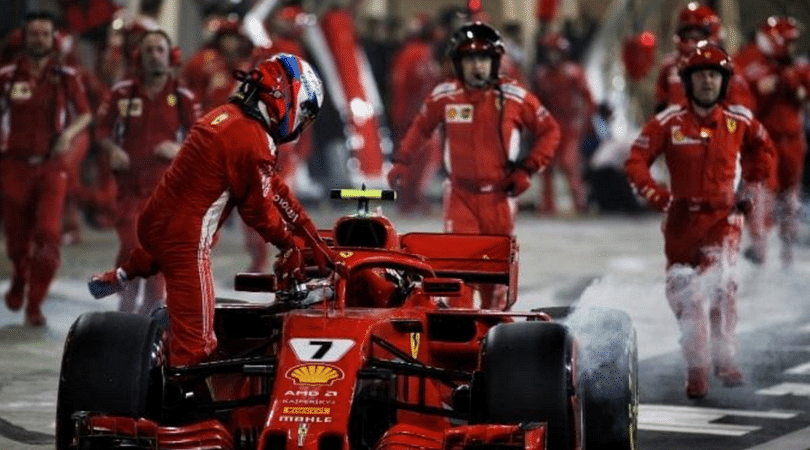 Kimi Raikkonen is geared up for the Chinese Grand Prix after that pit-stop debacle in Bahrain, but the Finn is not impressed with his bosses comments regarding his fitness.
Arrivabene has been a busy man today, as he has had to explain to the media exactly what went wrong with that pit-stop in Bahrain that led to the Ferrari mechanic getting his leg broken.
The Ferrari team principal also made a statement about Kimi's fitness and a normal racer/person would have taken it as a compliment, but not Kimi.
"I'm pretty pleased with Kimi's performance," Arrivabene said.
"He's in good physical condition now, which is very important for him. He drives well, he's in very good shape and focused on his work." he added.
Kimi wasn't quite impressed with his boss's comments, as he wanted to know the 'qualification' required to look fit.
"How do people measure fitness? By looking?" Raikkonen asked.
"In my opinion it's a pretty questionable way to go about measuring fitness.
"I have not done too many fitness tests, or especially ones that the team knows about. The comments are a bit strange. I've never had any problem with my condition." he added.
Kimi's reply to some praise from his boss seem to be strange, as surely Arrivabene did not mean to offend Kimi in any way.
Kimi finished behind Lewis Hamilton in free practice today, but he'll be hoping that the Ferrari package helps him get pole position for the first time this season.
He would be extra motivated to get that first Grand Prix win this season out of the way after missing out on that almost certain podium finish last time round.
---