Reports: Williams to have Kubica-Russell lineup for 2019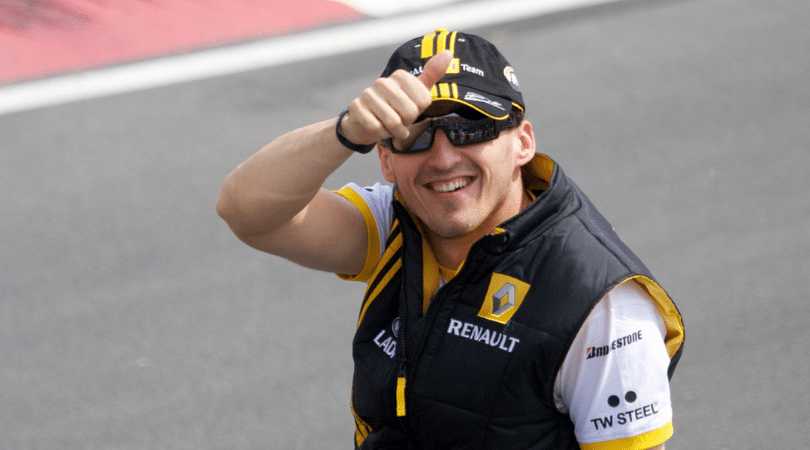 The F1 season is coming to an end, with Lewis Hamilton almost certain to wrap up the title in the next few grand prix.
A win in the US would mean that Hamilton would win his 5th World title and Ferrari would be put out of their misery, following a disastrous second half of the season.
And while the tussle(not) at the top of the driver's and constructor's championship goes on, there are still a few pieces to be arranged in the final jigsaw of the driver market.
Lance Stroll is almost certain to be announced as a Racing Point Force India driver for 2019 in Mexico and with that the driver market will for one final time experience some 'silliness'.
Williams necessarily have space for 2 drivers, but with the kind of F1 era that we are in, the two spots are going to be decided by the amount of backing the drivers have and the kind of sponsorship they can attract.
According to Joe Saward(and the whispers that he has been hearing), Mercedes are pushing to put Russell in that Williams seat for 2019.
With respect to the second seat at Williams, Ocon and Kubica seem to be going head to head, with Williams more keen on Kubica, as the Pole has been Williams' reserve driver this year and has a sponsorship backing of $10 million.
The lineup thus will be funded by Kubica's sponsorship money, Mercedes and the money that Williams will receive from the Stroll family.
Why Esteban Ocon cannot be in that Williams seat instead of Russell is not clearly known, but according to reports he could be Mercedes' reserve driver for 2019.
The final 4 grand prix of the season are upon us and the end while almost certain, should be fun to watch.
---