Rescue operation has resumed for Emiliano Sala today with major police updates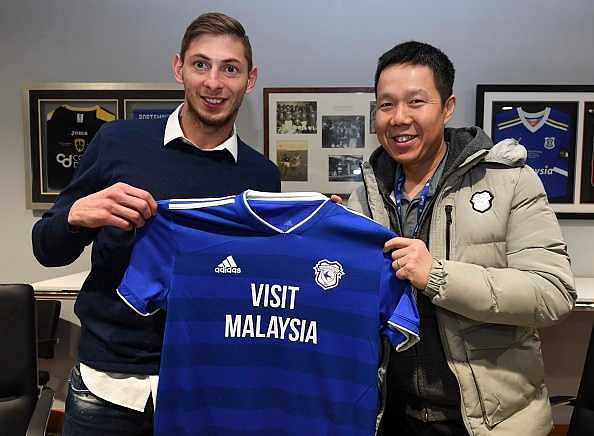 Even though Guernsey police are trying to recover, there is no hope of finding Emiliano Sala who is believed to have been submerged with the plane. 
Argentine International who signed for Cardiff City on 21st January headed back to Nantes to say goodbye to his friends. While he was on his way to Wales, it is believed that Sala and the other two on board have crashed into the sea.
A thorough search has been going on from Guernsey Police, and one of the Chief Officer of Islands Air Search, John Fitzgerald expressed his concern by saying that 'the fittest person in the world would not be able to survive in water for this long'.
Fitzgerald added by saying "Sadly, I really don't think, personally, there is any hope. At this time of year the conditions out there are pretty horrendous if you are actually in the water."
The search for missing @CardiffCityFC striker Emiliano Sala and pilot David Ibbotson has resumed. #SSN

— Sky Sports News (@SkySportsNews) January 24, 2019
There is "no hope" of finding missing Emiliano Sala alive, a rescue official has said.

Full story: https://t.co/XiEe26yCbW pic.twitter.com/n5paTCJ2m8

— BBC Sport (@BBCSport) January 23, 2019
1/2

9.30am

We are searching based on four possibilities:

1. They have landed elsewhere but not made contact.
2. They landed on water, have been picked up by a passing ship but not made contact
3. They landed on water and made it into the life raft we know was on board

— Guernsey Police (@GuernseyPolice) January 23, 2019
2/2

4. The aircraft broke up on contact with the water, leaving them in the sea.

Our search area is prioritised on the life raft option.

More updates as information becomes available

— Guernsey Police (@GuernseyPolice) January 23, 2019
1/2

5.10pm update

After an intensive search using multiple aircraft and one lifeboat over the last nine hours, we have found no trace of the missing plane.

With the light now fading, the search will shortly be suspended for the night.

— Guernsey Police (@GuernseyPolice) January 23, 2019
2/2

A decision about whether to recommence will be taken early tomorrow morning.

There will be no further updates tonight

— Guernsey Police (@GuernseyPolice) January 23, 2019
After a continuous search, they were not able to find anything until yesterday. In the hopes of recovery, Guernsey have headed today morning to continue their extensive operation.
24th January
7.50am update.

We are commencing a coastal search using be Channel Islands Air Search plane of Burhou, the Casquets, Alderney, the north coast of the Cherbourg Peninsula, north coast of Jersey and then back over Sark.

Further information released when available

— Guernsey Police (@GuernseyPolice) January 24, 2019
Meanwhile, Sala's father Horacio told Argentine media on Tuesday: "The hours go by and it makes me think of the worst.
"I just want them to find him. The last thing they said is that the communication ended when they crossed the river [English Channel]."
On the other hand, Cardiff City chairman Mehmet Dalman said that they made arrangements for Sala to travel back to England, but he declined assistance from the club who made him the record signing.
"The player's reaction to that was that he wanted to make his own arrangements which would be much quicker."
"We have looked into this quite thoroughly and it is quite evident that Cardiff has the responsibility to offer the player to make arrangements [for travel], which will be commercial flights,"
"That would have meant taking the train from Nantes to Paris, then Paris to Heathrow, then drive down [to Cardiff].
"It has been a couple of difficult days but I have to say, the family of football has been really supportive, not only within Cardiff Football Club but around the world," added Dalman.
"We are very grateful for the support we have received.
"It is just tragic. We continue to hope and pray but you also have to be realistic and it doesn't look good at this moment."
---