Rocket League Season 9 is out now: Full patch notes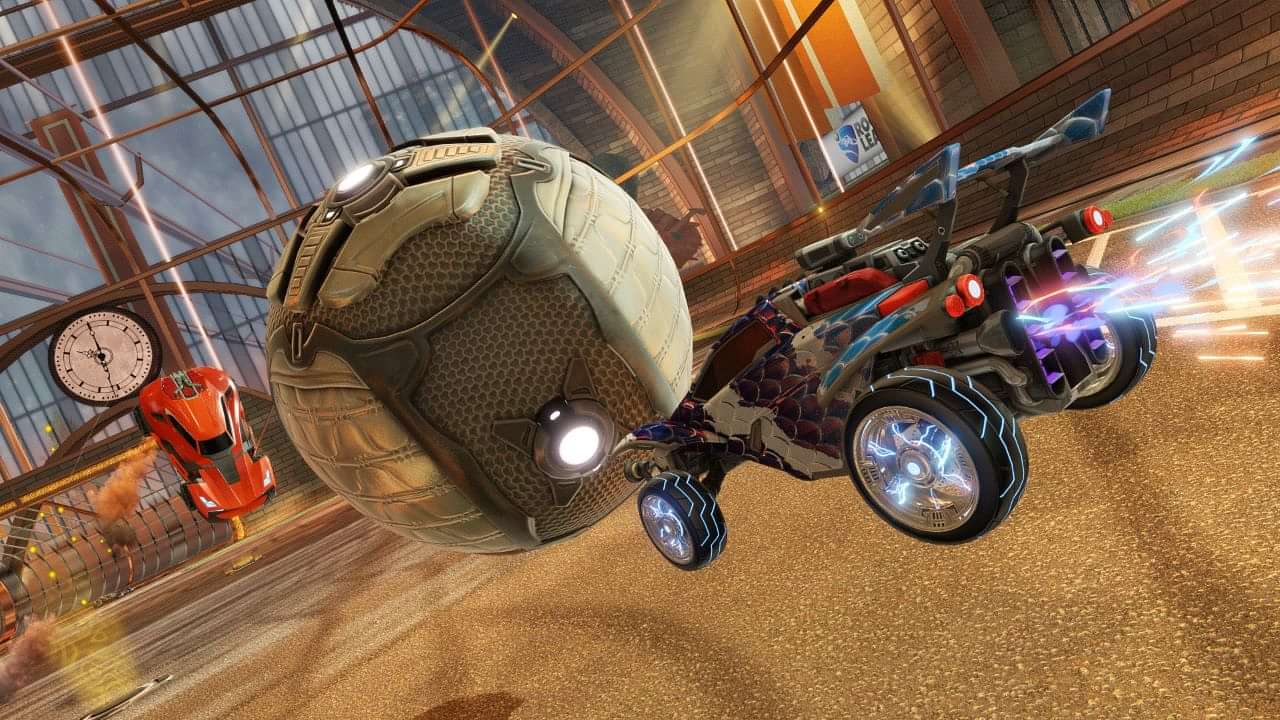 Rocket League has entered a brand new season and players can drop into it right now. Themed around ice and fire, the new season incorporates a reworked arena and a unique evolving car. Alongside bug fixes, making a return from 2017's Dragon Banner Season Rewards are the Ice Drake and Fire Drake Player Banners. Here's everything new in the update
Also read: Battlefield 2042 Season 3.1 patch notes: New vault weapons, map rework, and vehicle changes

Complete Rocket League Season 9 patch notes
Loading embed tweet https://twitter.com/RocketLeague/status/1600528600096133131?ref_src=twsrc%5Etfw
THE HEADLINES
Season 9 Rocket Pass, featuring the Emperor car, has begun
The new 'Forbidden Temple (Fire & Ice)' Arena is live in Online Playlists, Private Matches, Exhibition Matches, and Free Play
Season 8 Rewards are dropping for all eligible players
Rocket Pass
Season 9 Rocket Pass, featuring the Emperor car, has begun

Emperor uses the Breakout hitbox
Tournaments
Season 9 Tournaments are now available
Any unspent Season 8 Tournament Credits automatically convert into rewards

Tournament Credits have converted to the highest level reward you are capable of earning based on your Tournament Rank and the amount of Tournament Credits you have remaining
Every player who played in at least one tournament this season will receive one All-Star cup

New Tournament Reward items have been added
Challenges
Season 9 Stage 1 Challenges are live
Competitive
Season 9 Competitive has started
Season 9 Changes

Similar to previous seasons, a soft reset has been applied to all Competitive Playlists

NEW CONTENT IN ROCKET LEAGUE
New Arena Variant
The new Arena 'Forbidden Temple (Fire & Ice)' is now available
Season 8 Competitive Rewards
Season 8 Competitive has ended. Season Reward Items and Titles will be awarded for your highest Rank achieved during the season, and successful completion of the appropriate Season Reward Levels.
Season 8 Rewards are non-tradable Player Banners

Bronze I or higher: 'S8 – Bronze' Player Banner
Silver I or higher: 'S8 –  Silver' Player Banner + lower rewards
Gold I or higher: 'S8 – Gold' Player Banner + lower rewards
Platinum I or higher: 'S8 – Platinum' Player Banner + lower rewards
Diamond I or higher: 'S8 – Diamond' Player Banner + lower rewards
Champion I or higher: 'S8 – Champion' Player Banner + lower rewards
Grand Champion I: 'S8 – Grand Champion' Player Banner + lower rewards
Supersonic Legend: 'S8 – Supersonic Legend' Player Banner + lower rewards

Grand Champion Titles (in Crimson text)

Competitive Grand Champion: 'S8 GRAND CHAMPION'
Rumble Grand Champion: 'S8 RNG CHAMP'
Hoops Grand Champion: 'S8 DUNK MASTER'
Snow Day Grand Champion: 'S8 BLIZZARD WIZARD'
Dropshot Grand Champion: 'S8 FLOOR DESTROYER'

Supersonic Legend Titles (in Titanium White text)

Competitive Supersonic Legend: 'S8 SUPERSONIC LEGEND'
Rumble Supersonic Legend: 'S8 RNGENIUS'
Hoops Supersonic Legend: 'S8 LEGENDARY BALLER'
Snow Day Supersonic Legend: 'S8 ICE TITAN'
Dropshot Supersonic Legend: 'S8 TILE ANNIHILATOR'
CHANGES AND UPDATES
General
Retired the "PsyNet" default avatar icon

This is replaced on all platforms with the blank headshot avatar

Quick Chat: Added "Allow Quick Chat with Friends Only" option

This was included in update v2.23 but we forgot to add it to the patch notes. Wow! Sorry! No problem.
The update is out now on Epic Games Store, PlayStation 4, PlayStation 5, Steam, Switch, Xbox One, and Xbox Series X/S.
Also read: Destiny 2 Season 19 patch notes: All changes in Season of the Seraph

---