Ruud Gullit questions hype around Arsenal star; calls him overrated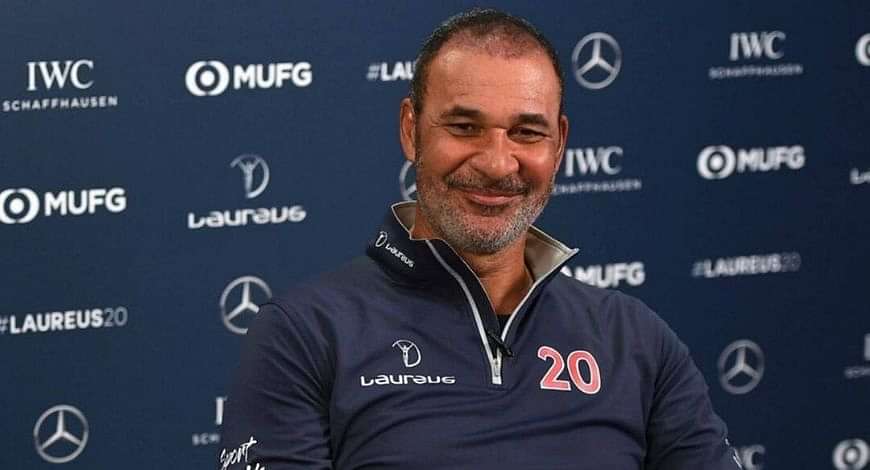 Ruud Gullit questions hype around Arsenal defender David Luiz; calls him an overrated player after Arsenal's embarrassing clash.
David Luiz became number 1 enemy of Arsenal fans after the Gunners faced a humiliating defeat against Manchester City in their first fixture since the Premier League got suspended.
Luiz was spotted failing in intercepting a ball, which could have been dealt but on contrary Luiz's mistake enabled Raheem Sterling to score against his team.
After this incident, Dutch legend Ruud Gullit called Luiz an overrated player and asserted that he never understood the hype around him and his ability to play in the top teams.
Discussing Luiz's struggles on Ziggo Sport, former AC Milan and Chelsea star Gullit said: 'Yes, David is not doing well. 'I think he's an overrated player, really.'
'When he played in midfield I thought he was reasonable, but then there was already discussion about what he actually is as a player. 'But he preferred to play as a defender… Well, we all remember the match between Brazil and Germany (7-1 at the 2014 World Cup).'
'I just can't understand it! Most clubs have done away with him, but he keeps coming back somewhere.' He further added. Luiz predicaments further added in the game when he picked a red card after fouling Riyad Mahrez inside the box.
After the game, Luiz totally accepted the responsibility for Arsenal's defeat to Manchester City during his post-match interview with Sky Sports and admitted he should have made an earlier decision over his contract situation, with his current deal nearing its end.
'It's not the team's fault. It was my fault,' the Brazil international said. 'I take the decision to play, I should make a decision in the last two months but I didn't.'
Also read: Sadio Mane forgets to take a knee during Merseyside derby
'Today, I think the team did well, especially after the ten men. 'The coach is amazing, all the players did amazing, it was my fault. 'I should have taken a different decision in the last two months, and I didn't
---