India's Saketh Myneni could face Novak Djokovic at the U.S. Open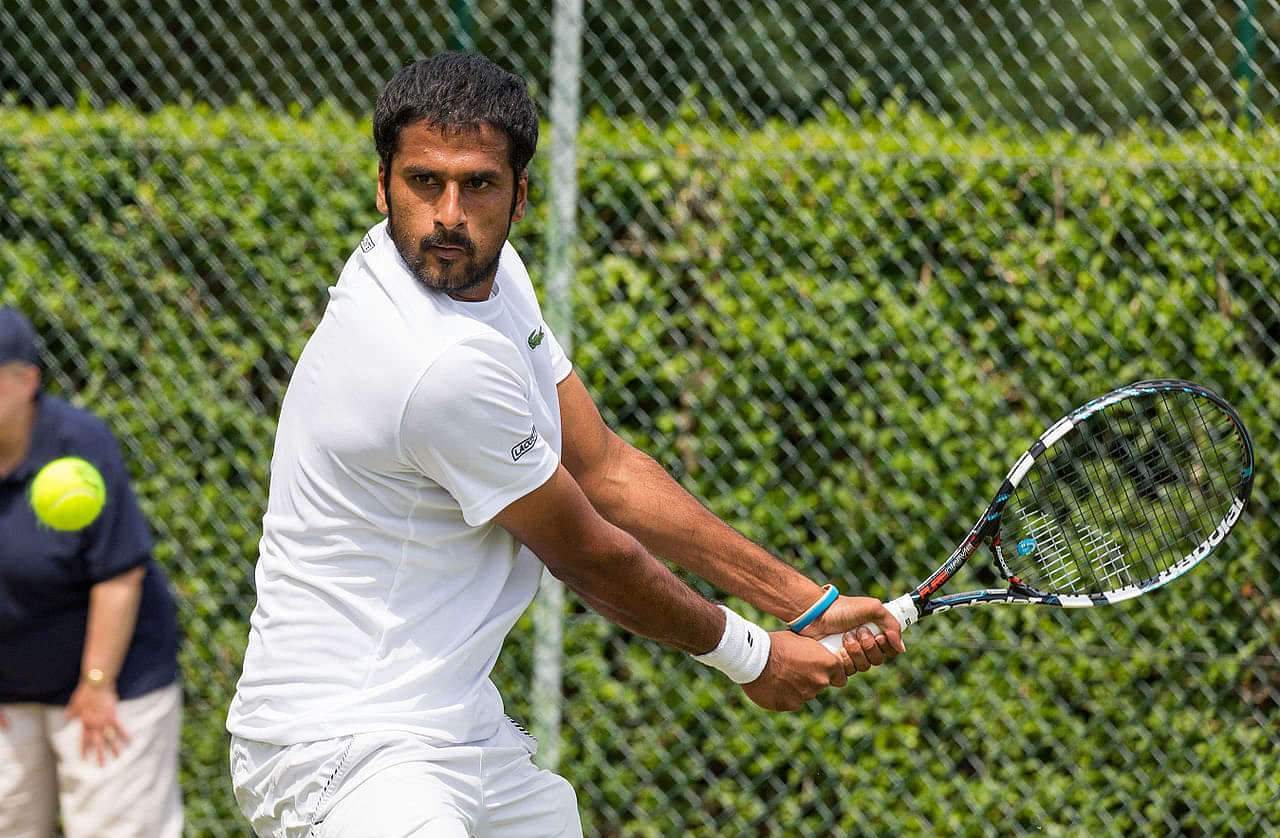 Saketh Myneni has for the first time qualified for the main draw of a grand slam event. He managed to do that today morning as he defeated Serbia's Pedja Krstin 6-3, 6-0 in the third round of the U.S Open qualifying.
India's Myneni is ranked 143rd in the world and with only the top 128 getting to compete at Grand Slams, this is no mean feat. The 28-year-old Indian earlier defeated Albano Olivetti and Mithcell Krueger and finally overcame the Serb to finally make it to the main draw of a Major.
Myneni had faced Krstin just once before and had ended up on the losing side. But today, Myneni made short work of the Serb's challenge, as he brushed him aside in 56 minutes.
The 'Saki' squad was cheering on Saketh all through the qualifying rounds, rasing the decibel levels and ensuring that their man never felt short on motivation.
The first set was all about finding his feet for Myneni, as he and Krstin exchanged a break each before Myneni breaking his opponent twice to take the first set. The second set was a far more lopsided affair as Saketh bagelled the Serb.
Myneni will face world number 48 Jiri Vesley in the first round and if he gets through this first hurdle he could be up against the World Number 1, Novak Djokovic. This is some big news for Tennis fans in India.
Who will you be cheering? Do not miss out on this.
---