Sameer Verma goes down fighting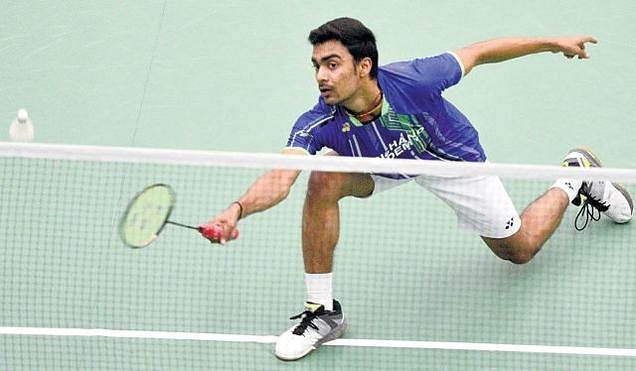 Sameer Verma goes down in summit clash
India's rising badminton star Sameer Verma went down fighting in the finals of the Hong Kong Super Series today. This along with PV Sindhu's loss in the women's finals capped off a sad day for Indian badminton.
Sameer Verma put up a spirited display against local favourite Ng Ka Long Angus. In a match lasting 50 minutes and comprising of several breathtaking rallies, Sameer dug down deep but eventually faltered. He lost in three sets 14-21 21-10 11-21.
Match summary
In this summit clash, Verma showed admirable fighting abilities by keeping Angus on his toes throughout the match. Even though the Indian leads 2-0 against Angus in head to head clashes, this day belonged to Angus.
Sameer Verma started sluggishly and squandered the first set in just 15 minutes. However, with some ferocious strokes from the backline, he fought back to muster a 19-10 lead. Verma would go on to take the second set 21-10 with two straight points.
Also Read : 5 Things we learned from PV Sindhu's performance in Hong Kong Open Finals
The third set promised to be a thriller. However, Angus ran away with the game by maintaining a sizable lead from the start.  From 7-3 at the beginning to finally ending at 21-11, Angus did not give Sameer Verma any breathing space.
A huge confidence booster
However, this performance in the tournament will act as a huge boost in confidence for the Indian. This is his first appearance at any Super Series final and he eyes a place in the top 10 of BWF ranking soon.
"Happy to reach final, didn't expect to. While playing him, in second game I was ready to move him around the court. I got a bit tired in the third game after 11 points. Before the final, I was a bit nervous. I felt a bit of pressure today, but now now I'm confident of making the top ten," Sameer said after the match.
---