Selectors to have a look at Kuldeep Yadav and Rohit Sharma before Test Squad Announcement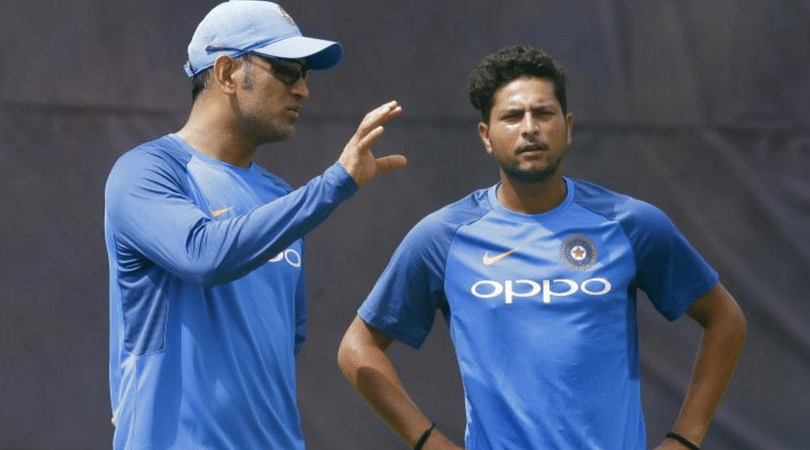 The five-match test series between India and England is all set to begin from August 1. It has been a closely fought contest in the limited-overs formats between both the teams with the ODI series decider to be played today at Headingley.
It has been reported that the squad for the test series is already picked but the announcement has been deferred. The selectors want to have one more look at Kuldeep Yadav and Rohit Sharma in today's important encounter before finalising the squad.
"We'll announce it on Tuesday. It is a strategy," a source close to the BCCI told Mirror regarding the test-squad announcement.
Rohit Sharma and Kuldeep Yadav have been outstanding in the England tour so far. Rohit Sharma has already scored two hundreds whereas the chinaman, Kuldeep has picked up 14 wickets in the three games that he has played.
Rohit Sharma is yet to prove his batting prowess in the longest format on a consistent basis and struggled in his last series at South Africa. But with the kind of form the elegant batsman from Mumbai has shown on the tour so far, the selectors would be tempted to give him a chance in Tests as well.
On the other hand, Kuldeep Yadav has fared well in the only 2 tests which he has played, where he picked up 9 wickets. But those were completely different sub-continent conditions in which he played and this could be a different challenge altogether.
However, until now, the English batsmen have struggled to cope up with the variations of the chinaman and he has looked the biggest threat to the hosts which is why the selectors could be keen on picking him for the Test squad.
If the selectors decide to go with Kuldeep Yadav, it is the left-arm spinner Ravindra Jadeja who could get the axe for the upcoming series. Also, Karun Nair, who has been in good touch recently and is currently leading India A against the England Lions, has good chances of being retained in the Test squad.
---