Chennai Smashers have booked their place in the semifinals of the Premier Badminton League 2017 after they beat the Mumbai Rockets 4-1 on aggregate. (Sindhu Stars as Chennai Samshers reach the last four !)
Chennai's mixed doubles pair of Chris and Gabriella Adock along with Tommy Sugiarto pulled off crucial wins to complete the victory and help the Chennai Smashers become the third team after the Awadhe Warriors and Mumbai Rockets to reach the last four of PBL 2017.
Chennai now have 14 points and they still have a good chance of finishing second in the league table. (Sindhu Stars as Chennai Samshers reach the last four !)
PV Sindhu completed a comfortable win for the Chennai Samshers with a 11-8, 12-10 victory against Sung Ji Hyun.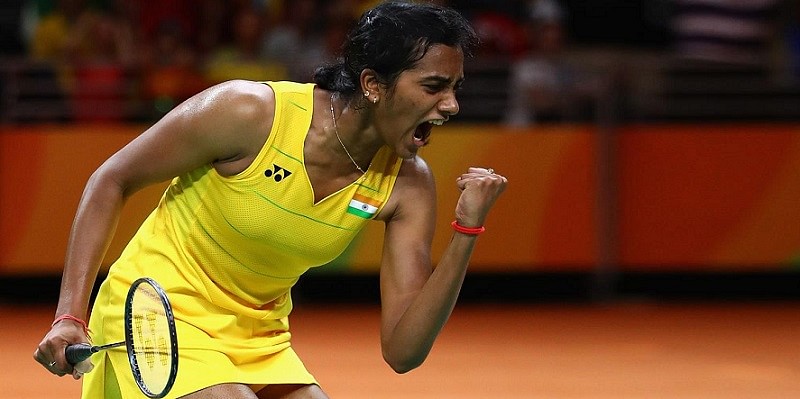 HS Pranoy had given Mumbai the perfect start, the mixed doubles pairing of Chirag Shetty and Nadiezda Zieba failed to capitalize on it by losing to Chennai's Adock couple 9-11, 11-2, 11-7.
The Mumbai pair were leading 8-5 at one point but then allowed their opponents to bounce back in to the match. The Adock pair played a tactful game with some intelligent play that took Chirag and Nadiezda by surprise.
The Chennai pair then started the second game strongly and then finished off the match without much fuss by winning successive games.
Finally it was up to Tommy Sugiarto to win his singeles match and take Chennai in to the last four. After losing the first game to Ajay Jayaram by a score of 8-11, Sugiarto turned it on in the second game and took a fast 6-1 lead.
Heading in to the final game, Sugiarto was cool and composed and finally took the game 11-5 and thus won the match. (Sindhu Stars as Chennai Samshers reach the last four !)
This win sets up the table nicely and now everyone will be looking to see who will join these teams in the semi finals.