Sir Alex Ferguson back to Carrington: Fergie set to have a bigger role at club – Report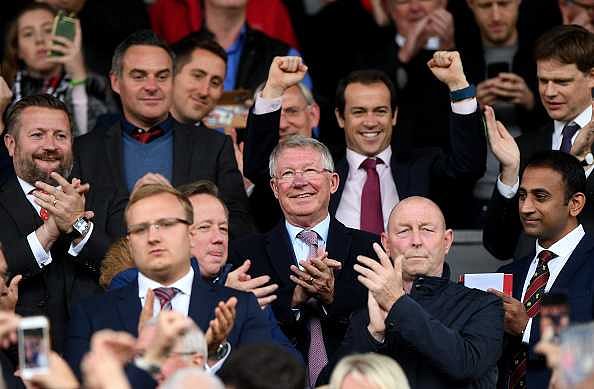 Sir Alex Ferguson back to Carrington: Sir Alex Ferguson was spotted at Manchester United's training ground.
Manchester United have been impressive ever since the appointment of Ole Gunnar Solskjaer. The side is yet to drop points in the Premier League under the Norwegian, and advanced to the fourth round of the FA Cup with a 2-0 win over Reading.
There have also been reports of Sir Alex Ferguson having a bigger operational role at the club, and media outlet Manchester Evening News confirmed yesterday at the former club manager was spotted at Carrington.
The Telegraph has now reported the reason behind Sir Alex's visit at United's training ground and claimed that the Scotsman has been given a huge responsibility at the club.
Full details:
Sir Alex Ferguson back to Carrington:
The former Manchester United boss was seen driving to Carrington before the training session yesterday.
There have been reports that Sir Alex met Giuseppe Rossi at the training ground. Rossi has previously played under Ferguson at Manchester United. However, Rossi has effectively denied the rumours on his Twitter profile.
Here's what he tweeted:
Hahahahaha me a coach?????? https://t.co/RlDsjp0qs8

— GIUSEPPE ROSSI (@GiuseppeRossi22) January 13, 2019
Reacting to the news that Sir Alex met Rossi at the training ground, Rossi seemed to ridicule the idea of him being a coach. "Hahahahaha me a coach??????" wrote Rossi on his Twitter account.
However, English media outlet the Telegraph has claimed that Manchester United are set to offer a huge responsibility to Ferguson.
According to the report, the former boss will have a big say in the appointment of the next permanent manager at the club.
Sir Alex Ferguson arrives at Carrington this morning ahead of tomorrow's game against Tottenham. #mufc [MEN] pic.twitter.com/dDaEP7tb3e

— United Xtra (@utdxtra) January 12, 2019
Phelan: "Sir Alex came in and I think that was important. Ole isn't afraid to take on board things from him. I think it was refreshing for Sir Alex too, he had a smile on his face and wanted to get that energy and football brain ticking over again. It was really good." #mufc [MU]

— Man Utd Empire (@Empire_Mu) January 9, 2019

Earlier, in 2013, it was Sir Alex who chose David Moyes to be his successor at the club. While the appointment didn't work well for both the sides, the next two appointments at the club didn't last long, forcing the club to bring back the legendary Scotsman in an operational role.
What next?
Manchester United will be facing Tottenham Hotspur in the Premier League later tonight at the Wembley Stadium.
Pochettino: "It is fantastic news because he is football, Sir Alex means football. For him to be involved (at United again) is massively important. Yes, I did (send him best wishes when he was ill). I cannot hide my admiration and relationship with him." #mufc [MEN]

— United Xtra (@utdxtra) January 12, 2019
Pochettino: "He (Sir Alex) is the best manager in the history of football. To see him every day is massive. He is an encyclopaedia of football." #mufc [MEN]

— United Xtra (@utdxtra) January 12, 2019
A win would bring them level on points with fifth-placed Arsenal, who faced a stunning defeat to West Ham United last night.
---
Share this article