Six bouts lined for Vijender Singh in 2017!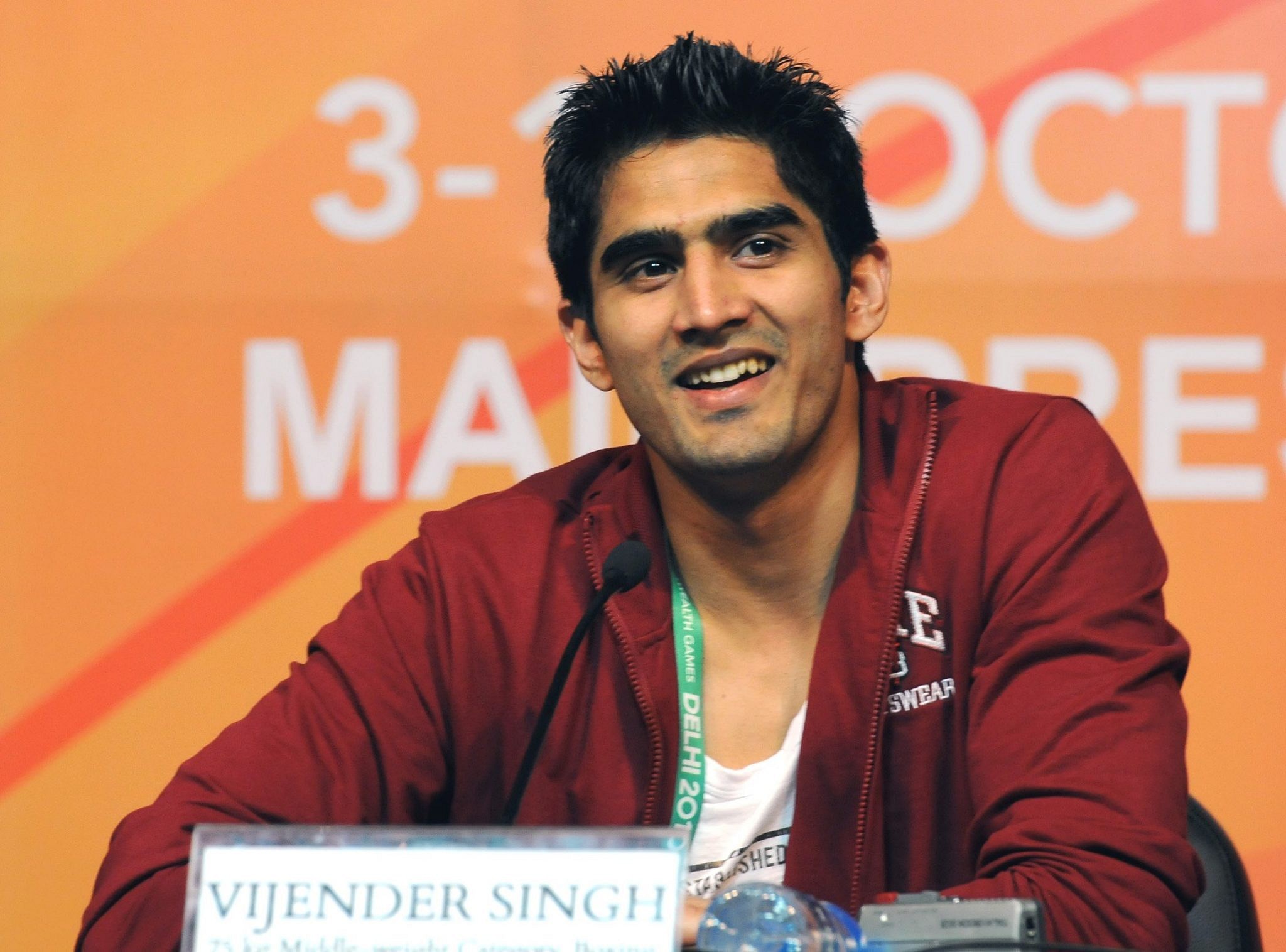 A rampant Vijender Singh ready for 2017!
After going through a dream 2016 which he ended unbeaten, Vijender Singh is set to have a super hectic 2017. He could end up fighting as many as six bouts if things go as planned. Moreover, his next fight will most likely take place in the United Kingdom! The Sportsrush takes a look.
Indian boxer Vijender Singh, who turned pro in 2015 is the current WBO Asia Pacific Super Middleweight Champion. Speaking to BoxNation in an interview, Vijender appeared optimistic for his fights this year and is raring to go! "Wow! That is going to be great, right? I have fought eight times till now and this year six fights, not bad."
Vijender Singh's last bout
Vijender's last fight was a much publicized bout against Tanzanian boxer Francis Cheka in December 2016 at Delhi. In a kind of anti-climax, Vijender easily disposed of the veteran by knocking him out in the third round. This was one among his seven knockouts, which has brought him victories in 8 of his matches.
In the interview, Vijender also spoke about the possibility of him fighting in April this year at Leicester. That part of England houses a majority of Indian population and hence, he is expected to receive massive support. Moreover, excitement also surrounds the possibility of a bout against Commonwealth Champion Zac Dunn in India.
Schedule still tentative; possibility of bouts in India
However, sources have also said that the schedule is still in the negotiation stage and nothing is confirmed as of now. "This is too early to confirm any sort of schedule and everything is currently in the pipeline. Vijender is geared up for a big 2017 and there are going to be several bouts. However, nothing is confirmed or official yet."
Even though Vijender is yet to face very stiff competition, the next two years hold the key for his professional career. He is also likely to fight a majority of his fights in the United Kingdom as he is based there. Also, the possibility of him fighting in India would be a massive advertisement for the game and will draw in millions of viewers.
---
Share this article