1.) One night in Istanbul – Liverpool 3-3 AC Milan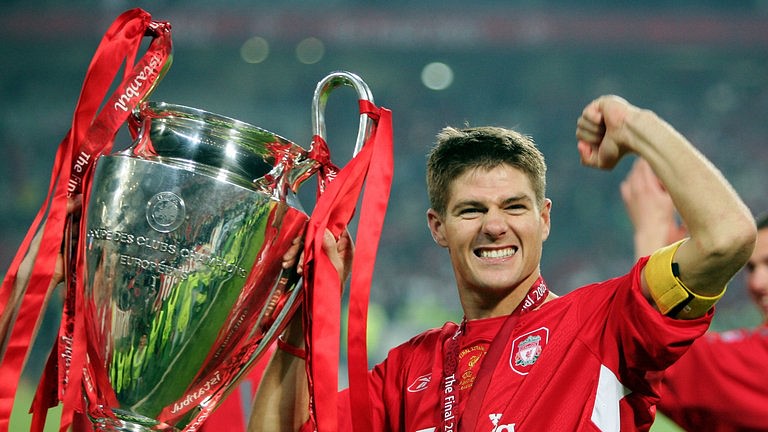 A night, not to be forgotten.
Liverpool, the club who ruled Europe in 1970s, and mid 80s had gone out of the picture for 20 years. That is not acceptable for club of that stature. Fans of my generation hadn't seen the way Liverpool ruled. We hadn't experienced those magical nights at Anfield which were famous throughout the football world.
Throughout that campaign, similarities were drawn to previous campaign of Liverpool  during old days and how this team was playing similar football. Olympiakos was breathtaking, Chelsea a nerve racking contest, and it was all setup brilliantly for the final against Italian stalwarts AC Milan.
And the dreams were thrashed literally at the end of first half. Milan lead Liverpool by 3 goals.
And then, crowd starting to sing " You will never walk alone". And it literally created something that day which transpired the events that happened for next one hour or so.
At the center of everything that happened was Steven Gerrard.
First scoring a strong header to bottom right corner across Dida, and then for the third goal when he ran through defense only to be stopped by a foul which turned into a goal. Not only that, he defended everything that day, playing right back during the latter stage of the match.
It remains to be best ever champions league final, and the best ever night of every fan of Liverpool football club.