10 of the biggest player ALTERCATIONS in IPL history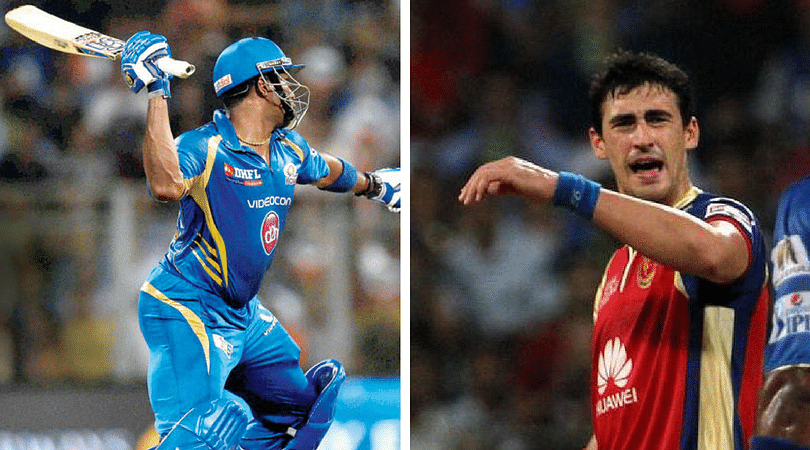 The Indian Premier League has been running successfully for 10 years. Along with some riveting cricketing action, the fans have witnessed some on-field altercations between players or players and umpires. Although sportsman spirit is essential for the game, such intense moments only add to the drama and entertainment of the IPL. It becomes extremely exciting and the competitive edge is maintained through some on-field banter. We bring to you 10 of the biggest player altercations in IPL history.
10) GAUTAM GAMBHIR – MANOJ TIWARY (RPS VS KKR 2017)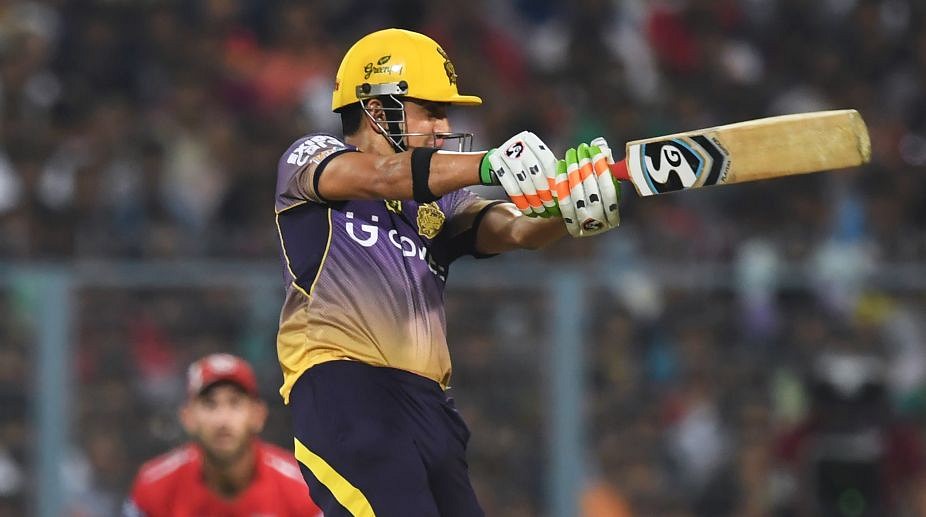 In Rising Pune Supergiant's home game against Kolkata Knight Riders, KKR skipper Gambhir and RPS batsman Manoj Tiwary appeared to get into a verbal spat. These 2 men, who once played for KKR and India together, cannot stand each other on and off the field. In this year's IPL match, around the 15th over, both ignited their bitter relationship when Tiwary was seen arguing with Gambhir. While the reason behind the spat has remained unclear, it was certainly not a pleasant sight. It seems both these players will find it difficult to sort out their differences.
9) ROBIN UTHAPPA – SIDHARTH KAUL (SRH VS KKR 2017)
The match between Sunrisers and Knight Riders at Hyderabad will be remembered mostly for David Warner's blitzkrieg wherein he scored a stupendous century. However, during the 3rd over of the Knight Riders' chase, after hitting a brilliant boundary off Sidharth Kaul's bowling, Uthappa gave a gentle push to Kaul with his shoulder. Kaul could only raise his hands in absolute disbelief.
The swashbuckling batsman was seen having a word with Kaul after this to which the latter did not respond. Veteran Indian batsman Yuvraj Singh was not pleased with the behavior of his old friend, Uthappa and had a word with him with his arms around him trying to calm the situation down. It is probable that the pressure of the chase got to Uthappa who has been an absolute sportsman until this incident.
8) ANDRE RUSSELL – SHANE WATSON (RR VS KKR 2014)
In Ahmedabad in 2014, Andre Russell pioneered a variation that might be the height of trickery. He was running in to bowl to Shane Watson and in the final few steps of his run up, he seemed to pull out of the delivery. Watson loosened the grip on his bat and was expecting the umpire to call it a dead ball. However, Russell revved back up and bowled a short and wide delivery. The shocked Watson walked down to have a chat with umpire Nigel LLong but the umpire refused to budge and called the delivery a legal one.
7) HARBHAJAN SINGH – AMBATI RAYUDU (MI VS RPS 2016)
In an extremely rare incidence, there was bad blood between Mumbai Indians teammates Harbhajan Singh and Ambati Rayudu in Match 29 of IPL 9. In the 11th over of the RPS innings, Rayudu failed to stop a boundary hit by Saurabh Tiwary off Bhajji's bowling. The Punjab spinner was certainly not impressed and did not hold himself back while giving Rayudu a mouthful using some colourful language. This sparked the spat between the 2 teammates. Rayudu decided to give it back to the senior pro and was seen moving towards Bhajji in an aggressive manner. An altercation between teammates is the last thing one wants to see on the cricket field.
6) KIERON POLLARD – CHRIS GAYLE – UMPIRES (RCB VS MI 2014)
Kieron Pollard has always been aggressive on the field and has been a part of quite a few altercations in the IPL. In the 2014 match between RCB and MI at the Chinnaswamy, Pollard had an argument with Universe Boss Chris Gayle just at the start of the 3rd over of RCB's chase of a mammoth 210 run target. This forced the on-field umpires Richard Illingworth of England and Vineet Kulkarni of India to intervene and warn the West Indian to keep his mouth shut. A visibly miffed Pollard went to the team dug-out and pasted a brown tape on his mouth to show a literally silent protest against the warning by the umpires. Although it entertained everyone on the field, this sight will not be forgotten for a long time to come.
5) VIRAT KOHLI – SPECTATOR – UMPIRE (KKR VS RCB 2017)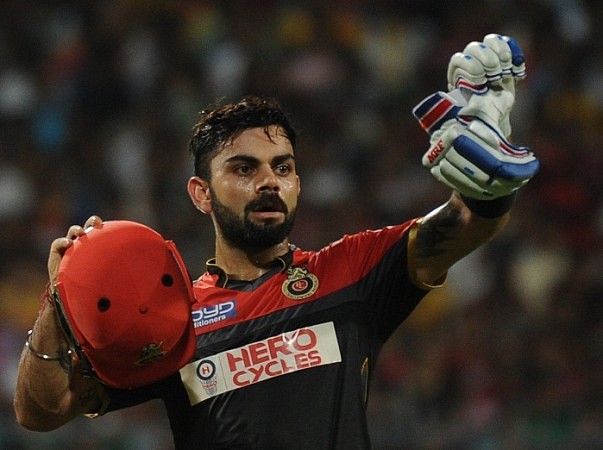 Virat Kohli will not forget RCB's game against KKR at the Eden Gardens in 2017 for a long time. RCB were bowled out for 49 – the lowest ever IPL score across the 10 seasons. However, there was one more incident which caught everyone's attention. Virat Kohli edged Coulter-Nile's first ball to Manish Pandey in the slips and was out for a golden duck. Kohli looked extremely irritated after the dismissal and pointed at an old man accusing him of standing up just when Nathan was going to deliver the ball. He was seen hurling abuses at the poor spectator who had no intention of causing any harm.
Once he reached the dug-out, he still looked agitated. Following this, Virat was seen pointing fingers at the Fourth Umpire and animatedly telling him what he thought about the incident in an extremely ride manner. A player of his stature must be careful with the language and attitude he displays. In this case, as Sunil Gavaskar rightly said, "It was purely Virat Kohli's fault as he should have backed out of the delivery if there was movement behind the sight screen." The day went worse for Kohli as RCB were bundled out for 49 only.
4) SANDEEP SHARMA – UMPIRE (KXIP VS GL 2017)
Sandeep Sharma of the Kings XI was involved in a heated argument with the umpire in the game against Gujarat Lions in 2017. Just before the strategic time out, Sandeep Sharma was bowling while Ishan Kishan and Dwayne Smith were the batsmen for the Lions. All was going well for Punjab as Sharma was bowling a tight over until the fateful scene. But a fiasco happened soon between the bowler and the umpire which derailed Punjab's momentum and turned the game on its head. Sharma came round the wicket to bowl against Kishan and bowled a full delivery which went for just a single. But the umpire called a no ball as the bowler supposedly did not inform him about the change of guard. Sharma was frustrated with the umpire as the Punjab unit felt that it was the umpire's fault as it was him who did not tell Smith to change ends. Video evidence proved that Sandeep indeed let the umpire know of the change. Sharma angrily took his cap from the umpire after the end of the over and had some unkind words for the match official. Glenn Maxwell was also shocked at the decision and got involved in the argument. It was surprising to see Maxwell so animated on the field as he was finding it hard to fathom the umpire's decision. However, it was definitely not the kind of sight we would want to see on a cricket field.
3) VIRAT KOHLI – GAUTAM GAMBHIR (RCB VS KKR 2013)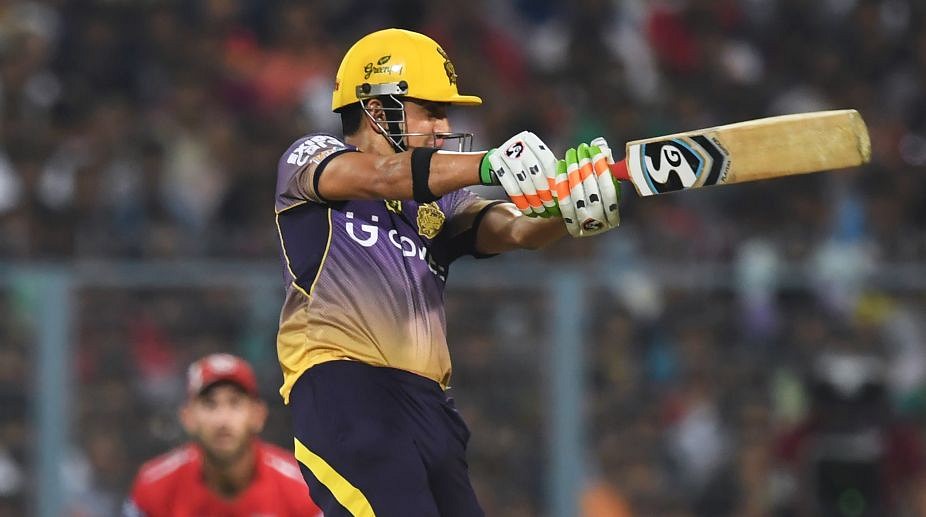 It is a well known fact that both Virat Kohli and Gautam Gambhir are temperamental cricketers who often let their emotions control their actions. This incident, which dates back to 2013, occurred when Royal Challengers Bangalore captain Kohli was caught trying to hit his third six off Kolkata Knight Riders' Pradeep Sangwan. Soon the entire KKR camp burst out into exuberant celebration that ruffled Kohli, who launched a mouthful of expletives. Not to be left behind, KKR captain Gambhir too confronted Kohli with the choicest of words. The incident caught everyone by surprise and it was their Delhi state teammate Rajat Bhatia, who intervened between the two to calm the matter down. However, it has now been revealed that Gambhir and Virat kept their on-field issues on the field and had dinner together after the match. Virat Kohli and Gautam Gambhir's name appearing twice on this list shows that both these men love their game and wear their heart on their sleeve.
2) HARBHAJAN SINGH – S. SREESANTH (KXIP VS MI 2008)
SlapGate rocked the IPL in its inaugural edition! The ungentlemanly conduct happened between former India pacer S Sreesanth and off-spinner Harbhajan Singh. Sreesanth, playing for Kings XI Punjab at that time, and Harbhajan, representing Mumbai Indians, faced off after the game in an alteraction that left the aggressive pacer in tears. Sreesanth looked inconsolable. It was widely reported that the senior offie slapped the Kerala pacer after he took a dig at the former following Mumbai Indians' loss and made fun of Bhajji. Harbhajan was banned for the rest of the tournament that year, while Sreesanth was let off with a warning after disciplinary proceedings.
1) KIERON POLLARD – MITCHELL STARC (RCB VS MI 2014)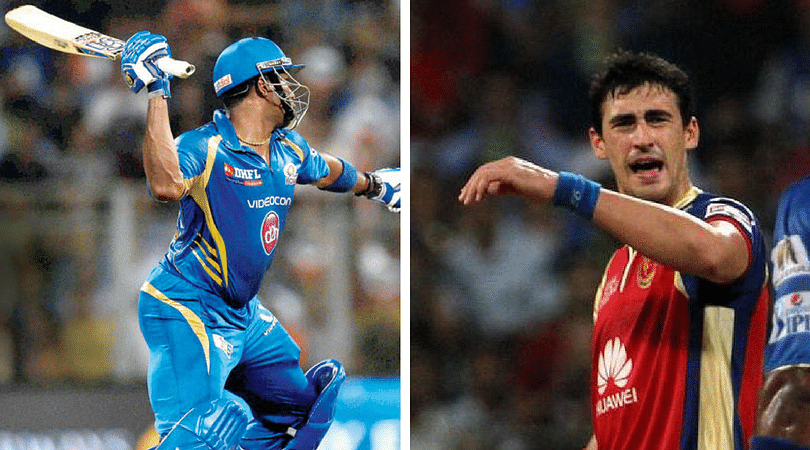 It seems that destructive West Indies all-rounder Kieron Pollard has a special place in his heart for the Australians. This incident happened in the 7th edition of the league when Bangalore pacer Mitchell Starc bowled a bouncer at Mumbai Indians batsman Pollard, who was beaten for pace. Starc went up to the tall West Indian and exchanged a few words even as Pollard waved him off. As Starc ran in to bowl the next ball, Pollard pulled out of the delivery just as the bowler was approaching his jump. Starc did not abort the delivery and instead he followed the batsman and bowled the ball in anger close to Pollard's legs. Pollard responded by throwing his bat at Starc. Both players were visibly angry and continued to exchange words. Both of them were fined. However, it was a horrific site for all cricket-lovers with bats being thrown at opponents. This was extremely unprofessional and disgraceful on the part of these 2 men who are brilliant cricketers otherwise.
Such incidents bring great disrepute to the beautiful game of cricket and must be avoided at all costs. The IPL Fair Play Award is a good means of ensuring that sportsman spirit prevails always.
---