Jimmy Connors Net Worth: How Much Wealth Has the Most Successful Tennis Player Acquired?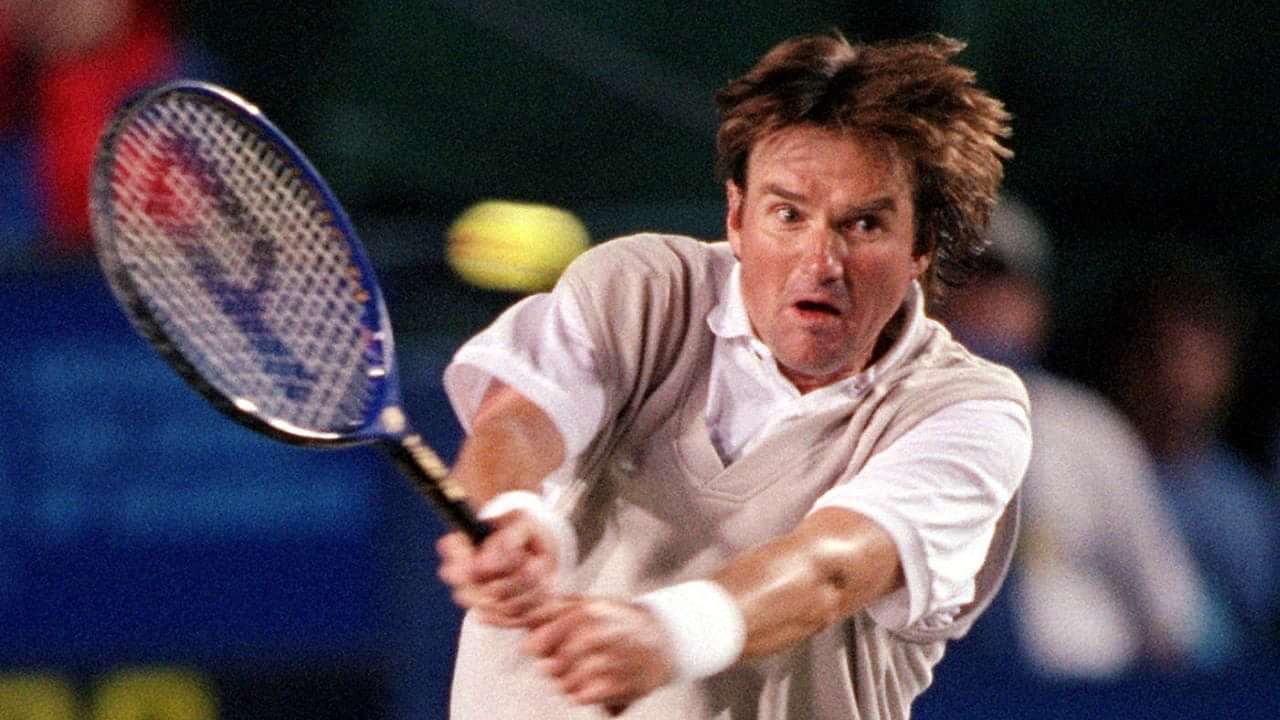 Jimmy Connors is widely regarded as one of the best tennis players of all time. The former American tennis star won 8 Grand Slam titles in his illustrious career. According to Celebrity Net Worth, Jimmy Connors has a net worth of $30 million in 2023. Jimmy Connors has made headlines recently mainly since audiences are excited about the prospect of Novak Djokovic going past him and Roger Federer when it comes to most ATP titles won in tennis history. Djokovic is just 11 titles away, with his tally going up to 98 after his ATP Finals 2023 win.
Connors held the number one position in world rankings for a record-breaking 160 weeks straight between July 1974 and August 1977. He repeated the feat eight more times for a career total of 268 weeks. Connors still holds three big records to his name.
The American has the most match victories at 1,274. The former world number one has played the most matches by a men's tennis player with 1,557. The biggest record that Connors still holds is the highest number of career titles won at 109.
Jimmy Connors' Grand Slam count includes two Wimbledon titles, one Australian Open title and five US Open titles. The American further won three year-end championships, now known as the ATP Finals. In 1974, he became the second person in the Open Era to win the calendar Grand Slam.
Most of Connors' money was made due to tournament wins. In an era when the marketing and branding was not as evolved as now, the American made money by winning prize money from the tournaments. It is estimated that Connors made a sum of $8.6 million in tournament earnings.
The former American star retired in the year 1996. Connors has since tried his hand in tennis coaching and commentating but did not enjoy it for too long. The American has since ventured into business and investments with his brother.
Jimmy Connors' endorsements and investments
Jimmy Connors has endorsed a number of well-known brands, including Nike, Wilson, Reebok, Nestle, Slazenger, and Jet-X. The American star made money out of all these endorsements and sponsorships. During the era when branding was not very easy, Connors' ability to attract the crowd made him a favorite in the branding market. It is estimated that the American made tens of millions of dollars due to these deals.
Connors invested with his brother John in the Argosy Gaming Company in the 1990s. The duo held about 19% of the business as investors of the company. In 2018, Connors became a spokesperson and advisor for the special purpose real estate company LiveWire Ergogenic, Inc. All of these investments and endorsements have increased the American's net worth.
---