Tennis players who were victims of an attack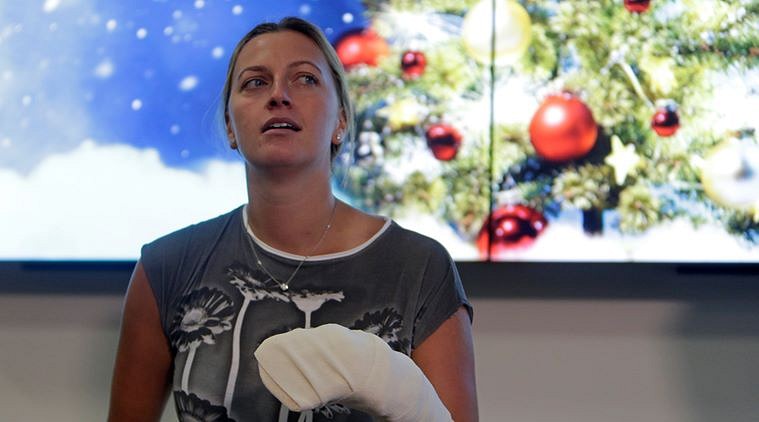 The world of sport is filled with its share of highs and lows. With great fame and recognition, also comes the risk of intrusion of privacy and security threats. At times, this issue can blow up from players being subjected to violence to being embroiled in mishaps. The Sportsrush lists down the tennis players who were victims of an attack.
1) Monica Seles
In the late 1980s, the Steffi magic wielded by the German throughout the decade was coming to an end. New competitors came to the fore, the foremost of them being an Yugoslavian teenager, Monica Seles.
From turning pro at the age of 15 to becoming the youngest French Open champion ever a year later, Seles was making giant strides.  She would not stop at that either. In the next couple of years, she would completely dominate the womens' circuit. She won three Grand Slams and would also dethrone Steffi Graf as the World number 1.
Many were hailing her to be the next big thing as she had already bagged eight Grand Slams at the age of 19. However, tragedy struck in 1993 when an obsessed fan of Steffi Graf would stab Seles in the back.
Seles was on course to a win against Magdaleeva Maleeva in the quarter finals of the Citizen Cup when its incident occurred. The deep 1.5 cut warranted for a hiatus from tennis. Though she came back in 1995, she would never be the same again. She played her last match in 2003 before officially retiring from tennis in 2008.

2) Petra Kvitova
In a very recent development, two time Wimbledon champion Petra Kvitova has met with deep injuries following an altercation with a burglar at her apartment in Prostejov. The burglar posing as an utility man retaliated soon after he recognised the tennis star's identity. Kvitova suffered deep lacerations on four fingers of her left hand.
Following the incident, Petra Kvitova mentioned that she was 'fortunate to be alive'. Even though Petra's manager suggests her being sidelined for six months, Petra is bound to have been deeply affected by this incident. It remains to be seen how soon the Czech can bounce back from this gruesome accident.

3) Anna Chakvetadze
The dream run of another rising teenager was cut short by an unforeseen attack. During 2006, a 19 year old Russian Anna Chakvetadze was rising up the ranks in the WTA circuit.  She had defeated top ranked players like Elena Dementieva and Nadia Petrova and reached a career high ranking of world number 5.
Reaching semi-finals of multiple tournaments with relative ease, she was left completely unaware when disaster struck. Her house would be robbed in December 2007 by six invaders. Unlike Kvitova's case, here the target was the tennis star herself as the invaders looted 306,000 USD cash and a Rolex watch which Anna had won.
Though the invaders were nabbed soon after, Anna would never recover from the shock. On the tennis court, she would be reduced to a shell of her previous self and would soon retire in 2013, aged only 26.
---