How tennis stars celebrated Christmas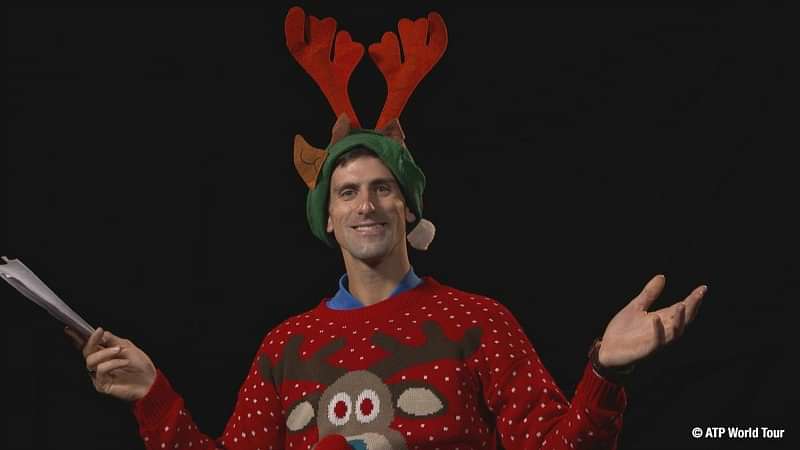 The month of December brings about festivities all around with Christmas and the new year celebrations. Everyone awaits the fun and frolic and our tennis stars are not left behind either. The Sportsrush has a look at how tennis stars celebrated Christmas this year.
Novak Djokovic
Former world number 1 Novak Djokovic decided to spend his Christmas at home. He took to Facebook putting a adorable of himself with wife Jelena and son Stefan lazing out in the sun. He also sweetly captioned it "it is holiday whenever we are together"
Andy Murray
Andy Murray, after scaling the top of the tennis rankings seemed to be in a grateful mood. His mom, Judy Murray tweeted and shared a cheeky present from one of her sons "Made me laugh. But which son gave me this?"
Angelique Kerber
The current world number 1 and defending Australian Open champion. Angelique Kerber spent Christmas with her loved ones. She also posted a picture below to wish her fans worldwide all the love and warmth.

Lucas Pouille
Fast rising tennis star Lucas Pouille also seemed drenched in the Christmas spirit. The Frenchman who shot to fame by entering into the Wimbledon quarterfinals and by defeating Rafael Nadal in the US Open, posted this picture on Twitter. Here, we see Pouille with girlfriend Clemence Bertrand wearing a funny couples' jumpers.
Maria Sharapova
The 5 time Grand Slam champion took to Instagram and posted a picture totally depicting the Christmas season. She posted : "Wishing everyone a Merry Christmas! Woke up early, as any eight year old would do!
Simona Halep
Simona Halep, who is spending her Christmas in style with a holiday in Australia, posed this beautiful snap. She seems all joyous and basking in the mirth of the Christmas season. Hopefully, this much needed vacation drives her to do well in the upcoming Australian Open.
Petra Kvitova
This picture is surely going to lift the spirits of many of the Czech tennis star's fans. Shocked with the news of the attack which left the 2 time Wimbledon champion wounded and out for 6 months, Petra Kvitova has posted this picture on Twitter. Her left arm bandaged, that still doesn't stop her from wishing her fans. Kudos to Petra!
Other top players also took to the social media (mostly Twitter and Instagram) to wish all their fans. A few of them include Caroline Wozniacki, Andreas Seppi, Eugenie Bouchard and Thomas Berdych.
---