The First Pitch- How Baseball united New York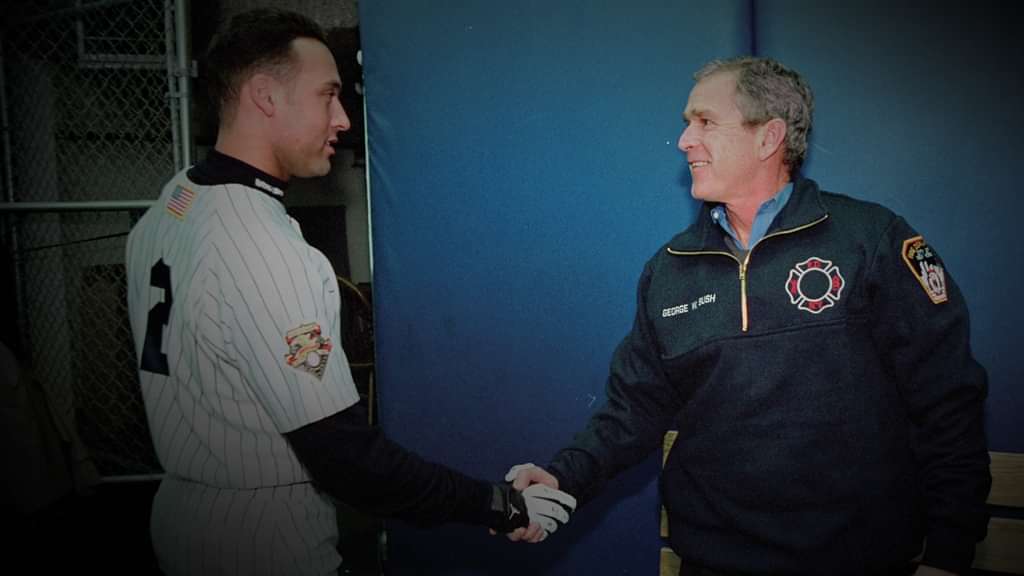 On September 11 , 2001 , militants associated with extremist group Al-Qaeda hijacked four airplanes and carried out one of the biggest suicide attacks the world has ever seen.  Two of those planes were flown into the twin towers of the World Trade Center in New York City claiming the life of more than 3000 people.  The world was distraught and NYC was in chaos.
Amidst this chaos and panicking which was completely viable, the one thing which somehow became a collective tool for New York's healing was Baseball mainly because the MLB was the only active league during that time of the year. After any adversity you need to get back to normal , you need a life raft , something to cling on to , and for the people of New York it became Baseball and their beloved New York Yankees.
Last year, on the 14th anniversary of the attacks, ESPN released a 30 for 30 documentary titled first pitch which describes how the events unfolded and the entire country was rooting for the Yankees to win ultimately uniting the people in the most difficult of times. George W Bush , the then President of the united states saw baseball as a part of the national healing and threw out the ceremonial first pitch at a World Series Game in October at the Yankee stadium.
Sports unites people in a way sometimes even religion fails, and as Condoleezza Rice rightly points out in the documentary, "There is a reason why every country has a sport they love, they embody somehow the nation and the national spirit and they rally around these sport and figures. At time of national triumph , they rally around them in joy , at times of national tragedy we rally around them to remember who we are "text-
Watch on , it's worth your time
http://espn.go.com/30for30/film?page=firstpitch

---