The year of Rosberg?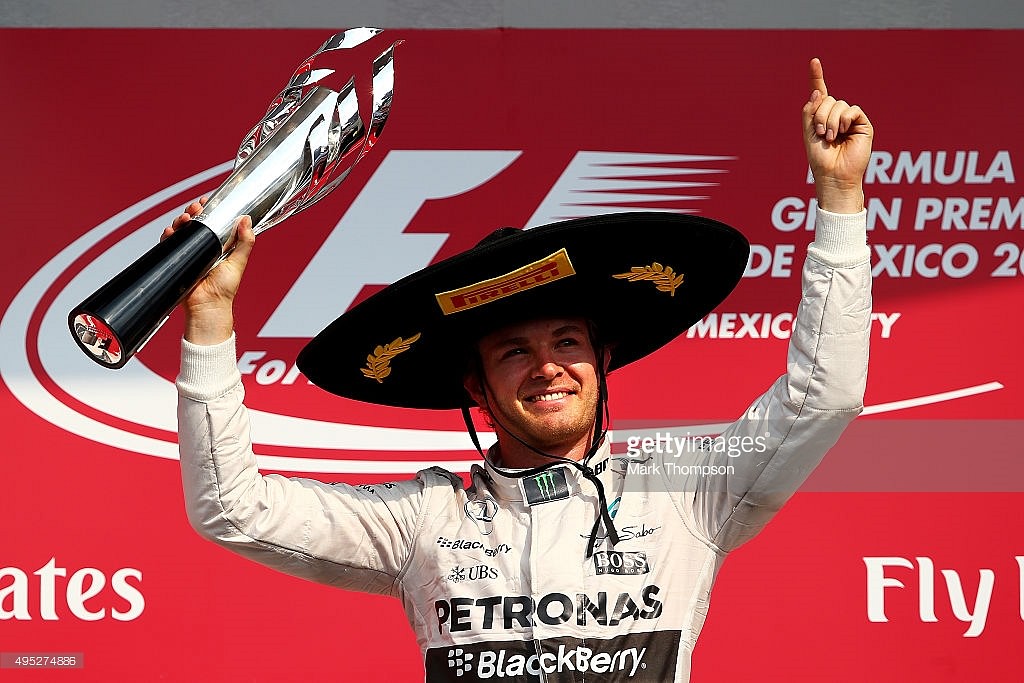 Nico Rosberg made his formula one debut in 2006 with Williams following in the footsteps of his father , the 1982 Formula One World Champion Keke Rosberg.  He started off with a disappointing debut season he finished 17th with only 4 points scored , partly due to the pressure of being compared with his father. After the struggling start , he gradually improved and put in some steady performances during his time at Williams , earning his first podium finish in the process in 2008, before moving to his current team Mercedes AMG Petronas, more commonly known as Mercedes GP, in 2010.
At Mercedes , he has always been under the shadow of his fellow teammates, for the first 3 years it was because of the legendary Michael Schumacher and since 2013 he has been teaming up with the now 3 time world champion, Lewis Hamilton.  During his first two seasons at Mercedes he didn't manage a podium finish and at that time the sport was being dominated by fellow german Sebastian Vettel who won 4 consecutive world championships between 2010 and 2013.
However, engine changes in 2014 allowed mercedes to up their game and they have dominated for the past two years finishing 1-2 on the drivers standings and comprehensively winning the constructors title. All this time, Nico Rosberg has played his part in those constructor titles but in reality he has been a deputy to Lewis Hamilton, the past two seasons were completely dominated by Hamilton with rosberg winning when Hamilton had an off day, which brings us to 2016.
At the start of the season , everyone expected Ferrari with their improved engine to dominate and Sebastian vettel reclaiming the crown which he once owned. That didn't happen and Mercedes's domination continued , the only change however , is that Rosberg is dominating.
He has won the first 4 races of the season heading into the Chinese GP and has looked the most consistent driver and has finally moved out of the shadow of his fellow team-mates who always happen to be former world champions at Mercedes. He looks on course to having a superb season , and maybe at the end of the season could join Graham Hill and Damon Hill as the second Father-Son duo to win F-1 World championship.
The Spanish GP flags off this weekend with qualifying on Friday , if Rosberg can make it 5 out of 5 , the odds will be in his favor to finally win the championship.
---