Top five players to watch out for this PL weekend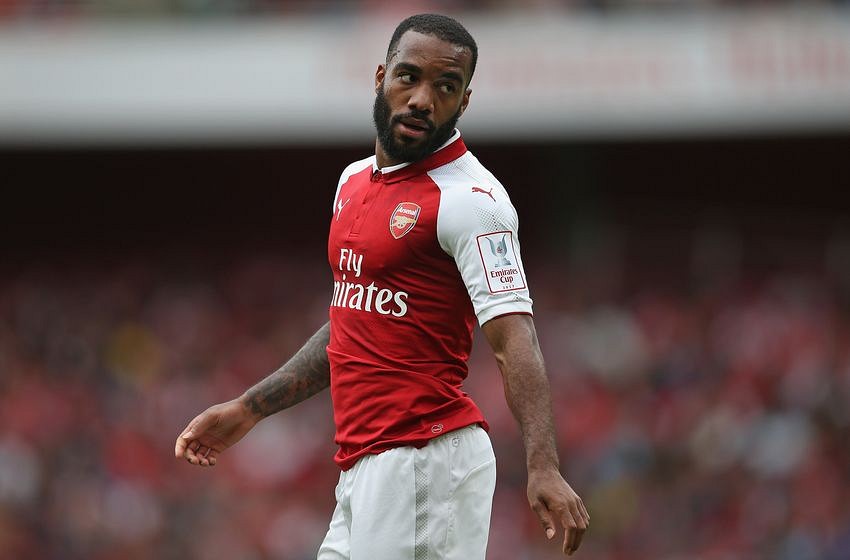 Week 1 of Premier League didn't exactly disappoint, did it?
Plenty of entertainment on display, plenty of opinions, plenty to discuss – This is what the League is all about.
We saw Arsenal edge out Leicester 4-3 in a cracker of a match- couldn't ask for a better season opener. 9-men Chelsea lost out at home to Burnley in a disappointing 3-2 score line, and City won comfortably against Brighton.
We saw free flowing and entertaining football from Manchester United as they emerged victorious against a disappointing West Ham side. Liverpool, Tottenham and Everton also opened their accounts with comfortable victories against their respective opponents.
We also saw the new signings, especially the strikers, make an immediate impact with their club. Lacazette, Morata and Salah scored a goal each while Lukaku marked his Old Trafford debut with a brace.
Lots of winners from the opening weekend, and there are plenty of players to look forward to for Week 2 of the League. Here are my top 5 players to watch out for this weekend:
1) Alexandre Lacazette (Arsenal) :
What better way than to start your Arsenal career with a goal on your debut?
It took just 94 seconds for Arsenal's new number nine to score his first competitive for the Gunners with literally his first touch of the ball in Arsenal's thrilling season opener against Leicester City that ended in a 4-3 scoreline.
Sharp in movement, as a typical centre forward should be, Lacazette brings a new dimension to Arsenal's attack and could finally be the answer to Arsenal's long lasting search for a true number nine.
Now that the pressure of scoring the first goal for the club is gone, expect Lacazette to come out firing again as Arsenal takes on Stoke City this Saturday.
2) Romelu Lukaku (Manchester United):
The Old Trafford faithful couldn't have asked for a better debut performance from their new number nine Romelu Lukaku.
United's 75 million pound summer signing joined the ranks of Rudd Van Nistelrooy, James Wilson and Marcus Rashford as the fourth United player to score a brace on his debut, with two superbly taken goals as a confident and rampant United cruised past West Ham in a convincing 4-0 victory at home.
Lukaku could have taken the match ball home if it were not for an excellent goal saving tackle by Pablo Zabaleta just past the half hour.
The Belgian showed no stage fright and is a massive improvement to Zlatan Ibrahimovic, whose limited mobility sometimes restricted the free flowing football that United fans wanted to see.
Physically strong, pacey and with a strong left foot, Lukaku also likes to involves in link up play in the final third, as it was evident against West Ham.
The striker is definitely a player to watch out for this weekend as United take on Swansea this Saturday. Wouldn't put it past this fella to score again!
3) Alvaro Morata (Chelsea):
"I have only played two pre-season games, 15 official minutes and a failed penalty and they're already killing me, so I know what's ahead." Filling Diego Costa's shoes is never going to be easy and Morata is well aware of that.
However, he has silenced his critics after his excellent cameo coming off the bench , for a while at least, as he scored his first goal for the Blues as Chelsea went down 3-2 at home against Burnley .
And it wasn't just about the goal. Morata's overall performance, on and off the ball, lifted Chelsea as a squad after trailing 3-0 at half time. His timely goal sparked a brief hope for a comeback , and even had a goal cancelled for off side.
The Spaniard is expected to start against Tottenham this Sunday and should play a key part for the Blues as Chelsea looks to bounce back from their home defeat.
 4)  Dele Alli (Tottenham):
New season, same old story. Dele Alli's rising stature as one of the best young talents in Europe is apparently reaching no bounds. Alli again played a key role in Tottenham defeating newly promoted Newcastle , scoring one himself.
If, like Harry Kane, Alli endured in a rare ineffective display till half time, he burst into life in the second to provide everyone with a timely reminder of his undoubted talent.
In a role that's partially attacking midfield and partially as a second striker, he will once again be key to Spurs finding an answer this weekend as they take on defending champions Chelsea in this season's first London derby.
5) Wayne Rooney(Everton) :
Wayne Rooney hasn't exactly featured in this or any similar kind of lists of late, especially after enduring two seasons of poor form that saw him being dropped out of the English National squad, as well as spending a large majority of his last season with United at the bench.
However, having brought a glittering 13 year spell at United to an end this summer, Rooney, who is now 32, will look to make a fresh start to revive his slowly fading career. And he is already showing signs that he will play a key role in Everton's bid for top 4 this season.
His movement was sharper, his passing was perfect, his vocal leadership didn't go unnoticed, and his goal was sublime.
Everton will hope Rooney will provide the experience and passion that Everton truly needs if they have any chance to make the top 4, and is definitely one of the players to watch out for the entire season, let alone this weekend.
---