Twitter explodes as Usain Bolt wins triple-triple at Rio 2016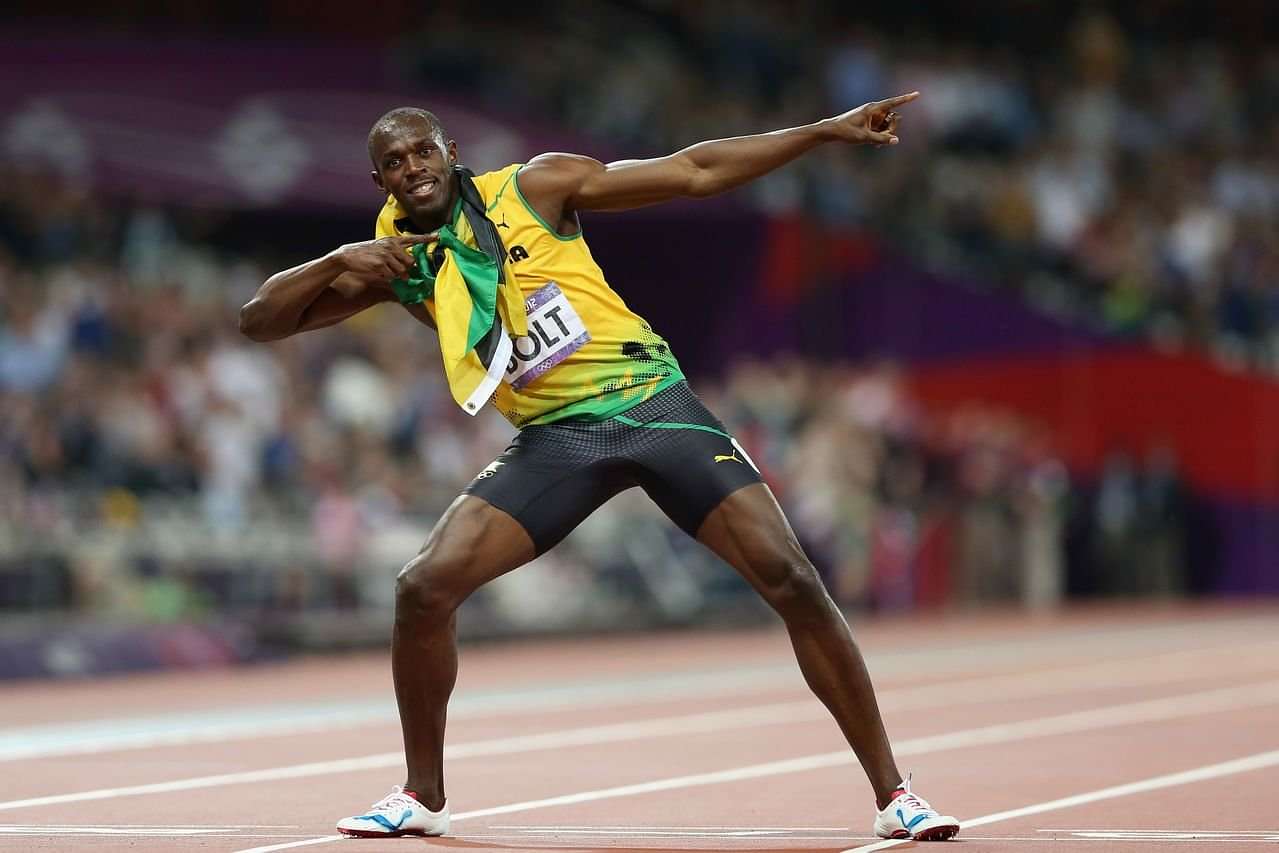 Bolt has 9 Gold medals, in 9 finals; yes you read that right, he was once again put other mere mortals to shame with a triple gold medal in the Olympics, winning the 100m, 200m and the 4*100m relay. And he has done this for the 3rd time running, winning all three events in London 2012 and Beijing 2008. He and Phelps have to be the two best athletes of all time.
With this victory now Bolt has ties with Carl Lewis and Paavo Nurmi as the only other track and field athletes to win 9 gold medals.
It was a brilliant race by the Jamaican team as they successfully handled the baton changes and used the pace of their runners to comfortably win the event. The Japanese team put in a brilliant performance  and finished second and the Americans came third but were later disqualified because of changing the baton in the illegal zone. That bumped Canada into the third spot.
Bolt was expected to grab all three golds in Rio, but now that he has, is he the greatest Olympian ever?
Here are some of the best twitter reactions from Bolt's historic treble treble
Loading embed tweet https://twitter.com/Rio2016_en/status/766824468136157185?ref_src=twsrc%5Etfw
Loading embed tweet https://twitter.com/ScottFishman/status/766840639560572928?ref_src=twsrc%5Etfw
Loading embed tweet https://twitter.com/DiogoTubias/status/766843629377818624?ref_src=twsrc%5Etfw
Loading embed tweet https://twitter.com/ChrissieEvert/status/766830655762161665?ref_src=twsrc%5Etfw
Loading embed tweet https://twitter.com/davidrileyja/status/766831859506352128?ref_src=twsrc%5Etfw
Loading embed tweet https://twitter.com/TaCaGo/status/766826808436264960?ref_src=twsrc%5Etfw
Loading embed tweet https://twitter.com/usainbolt/status/766820146962960386?ref_src=twsrc%5Etfw
Loading embed tweet https://twitter.com/Wayne_Marshall/status/766816104509353984?ref_src=twsrc%5Etfw
Loading embed tweet https://twitter.com/MazherArshad/status/766814847631634432?ref_src=twsrc%5Etfw
The SportsRush wishes the greatest ever sprinter a very Happy birthday and hopes he has a great life ahead
---