Twitter explodes as Yuvraj Singh hits a century after nearly 6 years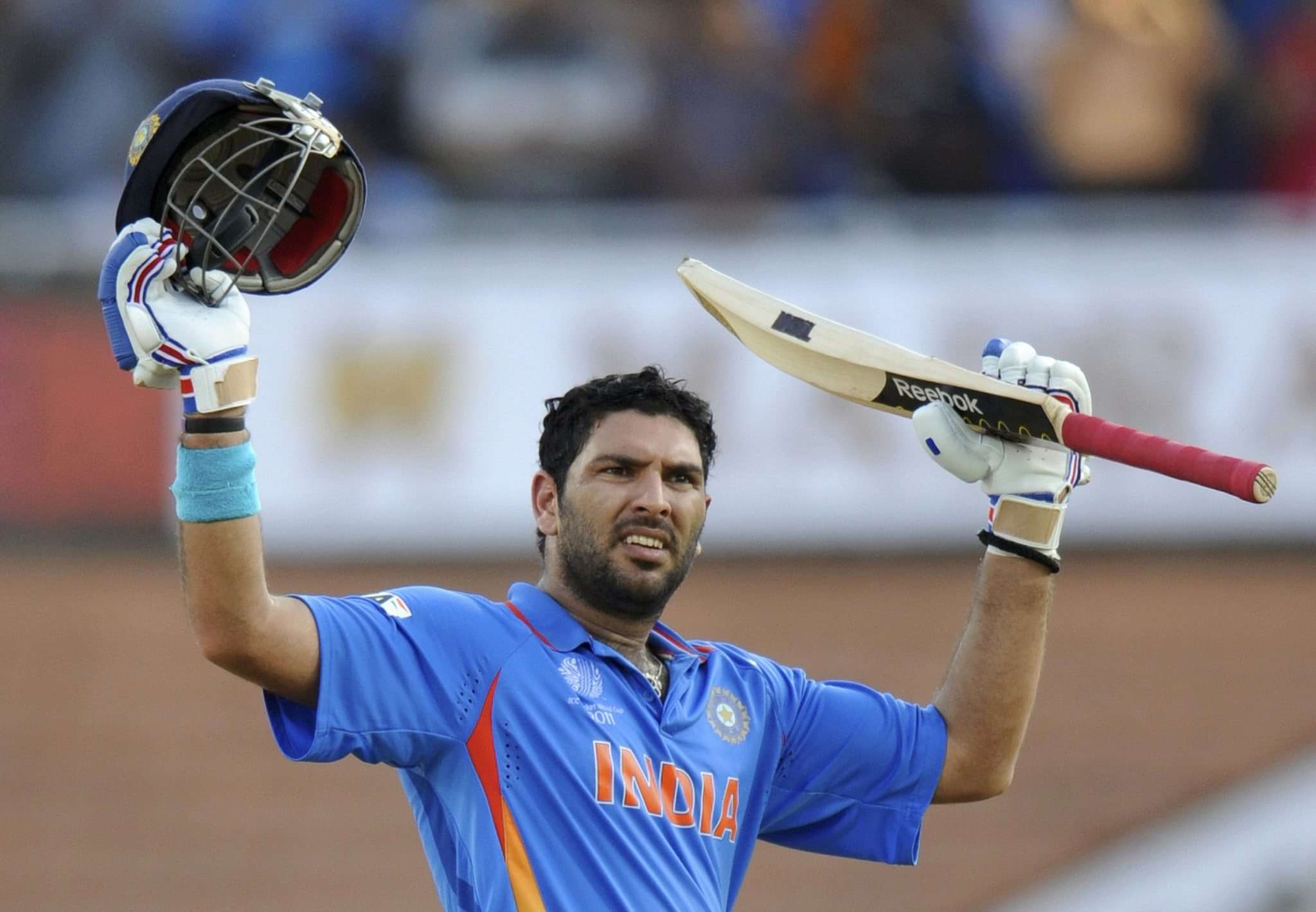 The Twitter community went crazy as Yuvraj Singh stamped his authority over the English attack, with a gritty yet flamboyant century. The Indian side was pegged back as Chris Woakes knocked over the top order, and it was then left to the old horses, Dhoni and Yuvraj to help India claw back into the fixture. And boy did the duo deliver.
Yuvraj Singh went on to score his century, turning back the clock, using his high backlift and decimating the English attack with ease.
This is how the Twitter community reacted:
Loading embed tweet https://twitter.com/ESPNcricinfo/status/822027813771476992?ref_src=twsrc%5Etfw
James Taylor got a little emotional with his tweet
https://twitter.com/jamestaylor20/status/822028362067677184
Loading embed tweet https://twitter.com/SirJadeja/status/822028297253044225?ref_src=twsrc%5Etfw
Also Read: Twitter erupts as MS Dhoni brings up his century against England
Loading embed tweet https://twitter.com/RusselArnold69/status/822027942867927041?ref_src=twsrc%5Etfw
Will the critics stand up?
Loading embed tweet https://twitter.com/MichaelVaughan/status/822031373372391425?ref_src=twsrc%5Etfw
https://twitter.com/ProfDeano/status/822033675663462400
Loading embed tweet https://twitter.com/Varun_dvn/status/822030946463547392?ref_src=twsrc%5Etfw
More reactions on the next page
Loading embed tweet https://twitter.com/rahulkanwal/status/822027796851539968?ref_src=twsrc%5Etfw
https://twitter.com/realpreityzinta/status/822030329431003137
For the stat hungry people, there is always Mohandas Menon
Loading embed tweet https://twitter.com/mohanstatsman/status/822027748960976897?ref_src=twsrc%5Etfw
https://twitter.com/ImRo45/status/822015527325343746
Loading embed tweet https://twitter.com/Sam143S/status/822030683195445248?ref_src=twsrc%5Etfw
---