Twitter reacts to PV Sindhu's wonderful victory against Saina Nehwal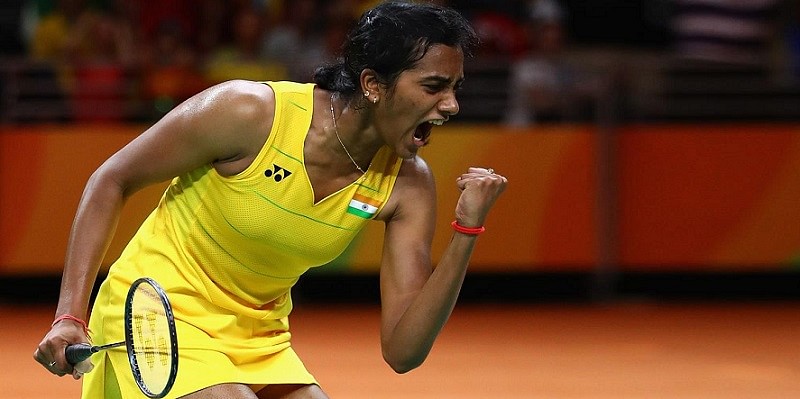 PV Sindhu rallied to win against a tough challenge from Saina Nehwal, but ultimately was able to see of her senior partner in straight sets, firmly establishing herself as India's best woman shuttler.
It was a gripping encounter, with both players dishing out their full array of shots, but as and when it got to the business end of both sets, Sindhu managed to just find that extra bit of motivation to see out Saina's challenge. Saina led in the 2nd set and was just two points away from a win when Sindhu fought back to finish off her opponent in two straight games.
Also Read: PV Sindhu beats Saina Nehwal in straight sets
The crowd was treated to an absolute exhibition in badminton and for a nation that has been striving to get out of the cricket shadow, these two ladies surely showed us that India could become a powerhouse in the sport.
This is how the world reacted to this brilliant match between two of India's finest sporting talent:
#Breaking:PV Sindhu Beats Saina Nehwal In Straight Sets 21-16, 22-20, In India Open Super Series.#PVSindhu #SainaNehwal #IndiaOpen #IndiaSS pic.twitter.com/mT9dY19cRi

— Sir Jadeja (@SirJadeja) March 31, 2017
Only P.V Sindhu remains in the fray now as far as Indian contention is concerned. To take on World No. 4 Sung Ji Hyun kal in Semis #IndiaSS

— India_AllSports (@India_AllSports) March 31, 2017
#indiaopen2017 rising star of Rising india
Congrate to P.V Sindhu

— Anil kumar (@Anikkoti) March 31, 2017
The Sindhu supremacy over Saina continues.
Reaches Indian Open SF.#SindhubeatsSaina#IndianOpen

— Ambika (@apmahapatra) March 31, 2017
#indiaopen2017
Saina will always find Sindhu a tough nut to crack.Sindhu is now a much better player than she was a couple of years ago.

— Ashok Bhatia (@ashokbh26099468) March 31, 2017
Post 2014 Saina hasn't been that impressive or consistent. Sindhu has increased over the time, may be age factor. Let's see.

— ps (@Dostoyevesque) March 31, 2017
https://twitter.com/WDcluck/status/847819625207398400
https://twitter.com/uharishreddy/status/847815863344300034
Now Sindhu… Sindhu in India..!
PV Sindhu vs Saina Nehwal, IndiaOpen Quarter-Final : Sindhu Marches Into Semis https://t.co/xktSRCR8VQ

— Shrimant Mane (@ShrimantSakal) March 31, 2017
https://twitter.com/UdtaLiberal/status/847823503135039488
https://twitter.com/Buck_Lover/status/847823441193336832
Well done PV Sindhu, Beating Saina Nehwal is a remarkable achievement. Slowly but surely she is over passing Saina Nehwal. #indiaopen2017

— Shahid Hasnain (@shahidHasnain) March 31, 2017
[email protected] Congratulations to PV Sindhu then 🙂 After all she is Olympic champion ! Would be difficult for anyone to beat.

— Pandit Ram Joshi (@PanditRamJoshi) March 31, 2017
---
Share this article