Twitter reacts to India's squad for Afghanistan Test and England Tour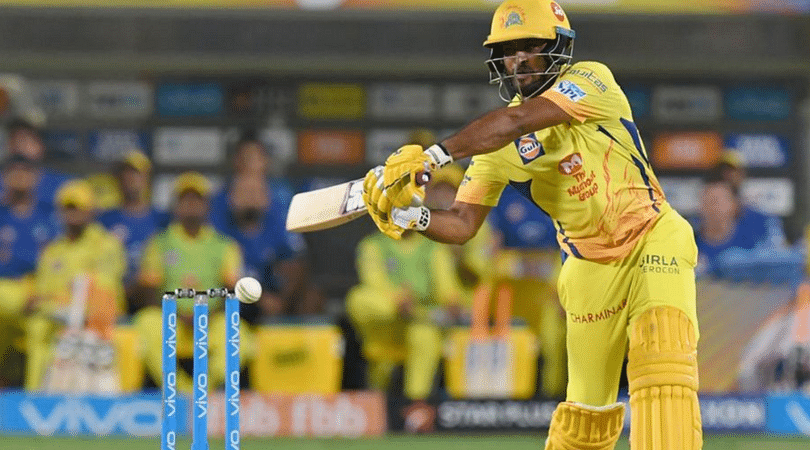 The BCCI today announced the squad for India and India 'A' for the one-off test against Afghanistan and the tour to the United Kingdom. While Rahane captains the team against Afghanistan in the absence of Kohli, Rayudu returns to the ODI squad while pacer Siddarth Kaul is rewarded with his maiden India call-up.
The national selection committee met today to announce six squads. This include the test against Afghanistan, the India 'A' team for one-dayers and T20Is against England Lions, the two T20Is against Ireland and three ODIs and three T20Is against England.
Karun Nair makes a return to the test squad while Kohli and Rohit are rested for the Afghanistan test. The exclusion of Rahane and Jadhav from ODI squad against England gives a strong indication towards the dynamic changes in the team in the run towards the world cup, as the tournament takes place in England next year.
Ambati Rayudu and Umesh Yadav were rewarded for their consistent performances in the IPL, as they make their way into the ODI squad for England tour. Pacer Siddarth Kaul also reaps the reward of his successful stint with Sunrisers Hyderabad, as he enjoys his first call-up for India.
Shreyas Iyer captains India 'A' in the one-day tri-series as the team acclimatizes to the English conditions. Prithvi Shaw is also selected for the tri-series, while Karun Nair is named captain for the four-day warm-up game before the five-test series against England.
Apart from Virat Kohli, bowlers Bhuvneshwar Kumar and Jasprit Bumrah are also rested for the one-off test match against Afghanistan. Shardul Thakur makes a surprise entry in the test squad.
Check out the tweets:
Good to see that bar Kohli, everyone is available for the test against Afghanistan. Was hopeful that Kohli could carve out a window too. Good side.

— Harsha Bhogle (@bhogleharsha) May 8, 2018
Kohli, Rohit, Bhuvneshwar and Bumrah not included in India squad for Afghanistan's maiden Test match in Bengaluru next month.https://t.co/xgxR3PFT0n pic.twitter.com/ADi2uB6cQs

— ICC (@ICC) May 8, 2018
Afghanistan Test:

Rahane to lead team India
Karun Nair back in the squad

Ire/Eng T20 series:

DK back in the squad
Kaul gets an opportunity

Eng ODI series:

DK back in the squad
Kaul gets an opportunity
Shreyas back in the squad

— Broken Cricket (@BrokenCricket) May 8, 2018
Some intriguing calls… Initial thoughts…
1. Rohit "rested" from Afg Test??
2. Rahane/Jadhav left out of England ODIs
3. Manish Pandey left out of England ODIs, No Raina still
4. Rayudu back in ODI plans. Iyer/DK for middle order. 6th bowler??
5. Half expected Kaul in T20Is

— Chetan Narula (@chetannarula) May 8, 2018
Got to feel bad for Mayank Agarwal, had one staggering domestic season , a relatively quite IPL and then boom everyone forgets him !
Personally he deserved an ODI call up #ENGvIND @BCCI
What say sir @bhogleharsha ?

— Ashritha (@imashritha) May 8, 2018
Virat Kohli to Jimmy Anderson,
1st ball – Leave.

2nd ball – Beautiful Cover drive & 4.

I can smell it. 🔥

Can't wait #EngvInd

— •SHOE• (@beingsudhanshu_) May 5, 2018
Shreyas Iyer, Rishabh Pant & Krunal Pandya have been three best players in this IPL, but they aren't in Indian T20 squad for England.

Pandey, Raina selected again, disappointing.

Happy for Siddharth Kaul though.#ENGvIND

— Adi (@rightout_) May 8, 2018
Rayudu for Manish Pandey T20's would have been a Wise Selection 🙂#ENGvIND

— Niranjan 🙂 (@11_18_143) May 8, 2018
BCCI it's high time to make Rishabh Pant a regular part of limited over #cricket – #ODI #T20

Give Pant same amount of chances as #Raina or #RohitSharma

Fill T20 Team with youngsters who perfomed well in #IPL n #Ranji – not just India 'A'

#ENGvIND#Virat #Dhoni #RishabhPant

— AchheDin (@Dilliwala001) May 8, 2018
Woah now this is a team! Beat us if you can! #ENGvIND https://t.co/GvvjdF5rir

— Sherin Desai (@SherinDesai) May 8, 2018
Raydu come backs after long time and Sidharth Kaul is debutant good see kl Rahul is also make place in the team#ENGvIND

— Mohan Nakum (@Mohan3798) May 8, 2018
Ajinkya Rahane should always be in team when we have to do a overseas tour …whether its Tests or ODIs …he is too classy to be dropped…what you need him to do to be in ODI squad ?? #ENGvIND

— abhishek dwivedi (@abhishek_srkfan) May 8, 2018
Ambati Rayudu & KL Rahul deserved their place in Odi team 👏

Great team selection by #Bcci for Eng Tour 👍👏 #ENGvIND

— Raunak Agarwal (@ImRaunak_18) May 8, 2018
The big news is the return of Rayudu and the selection of Kaul. Both had knocked the door down, not merely tapped on it. Like with the selection of Parthiv earlier, Rayudu's selection is a signal that age will not be held against a player seeking a comeback

— Harsha Bhogle (@bhogleharsha) May 8, 2018
Rayudu'sbeen fantastic this IPL season. Desire to play not yet quenched. Kaul has shown fine skills, good mind. Deserving selections both

— Cricketwallah (@cricketwallah) May 8, 2018
---