Conor McGregor Deemed 'Incompetent' of 'Competing With Elites' by Khabib Nurmagomedov's Manager After Justin Gaethje Rant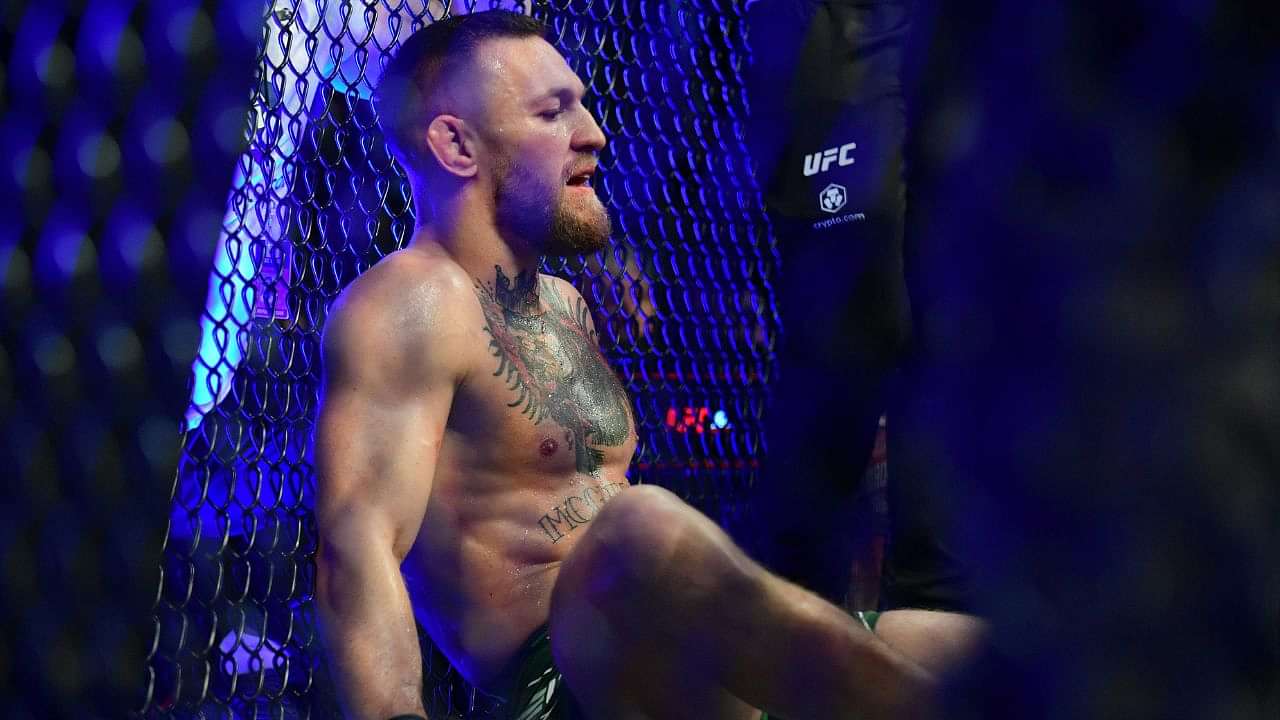 The rivalry between Khabib Nurmagomedov and Conor McGregor is very well-known to the fans. Not only the fight and things around the fight, but even the behind-the-scenes and after math was well documented. Ali Abdelaziz recently tweeted that Conor McGregor is incompetent to fight against elite like Justin Gaethje. Ali Abdelaziz is the manager of Khabib Nurmagomedov and Justin Gaethje. McGregor also took shots at him back when he was getting ready to fight Khabib Nurmagomedov.
Ali Abdelaziz is the only manager who gets things on a personal level with fighters. No other managers have been in the media as much as Abdelaziz.
Conor McGregor Incompetent to fight Elites:
Ali Abdelaziz is known for his back and forth with fighters. Many fighters have taken shots at him in the past. The fighters think that a manager should not get personal with other fighters. Rightly so, as the fighters might get furious after hearing some personal comments.
Justin Gaethje recently went on ESPN and said that he would quit if Conor McGregor gets a title shot after a win over Michael Chandler. He feels that McGregor can't come back after a long layoff and get a title shot based on just one victory.
"That's a tough one, you know. Would I quit if Conor won, and they gave him the title shot? Probably. That's how hurt I would be by the actions of the company I represent" – Justin Gaethje to Brett Okamoto
The notorious had things to say in response, which he later deleted. Conor McGregor called Justin Gaethje braindead on Twitter. He also tweeted that Gaethje himself received a title shot after winning just one fight. Also, this fight was against the same opponent in Michael Chandler, who McGregor is all set to face.
Loading embed tweet https://twitter.com/AliAbdelaziz00/status/1641731956403761152?ref_src=twsrc%5Etfw
Ali Abdelaziz tweeted in response that Conor McGregor is incompetent to compete against fighters who are on the elite level like Justin Gaethje. Now this tweet is going to make the Notorious one very furious and the response would be with fire.
Will Conor McGregor get a title shot?
Conor McGregor and Michael Chandler are coaches in TUF season 31. Their fight is going to be interesting and many believe it would be an easy fight for McGregor. McGregor has to finish Chandler in their upcoming fight in fashion so that he gets the title shot.
He may or may not get the title shot. Getting a title shot depends on the circumstances at that time in the lightweight division. The 155-pound division is filled with contenders like Justin Gaethje, Dustin Poirier, Charles Olivera, Beneil Dariush etc.
The Dana White privilege is a real thing according to fighters so you never know.
---