Conor McGregor Goes Off on "Braindead Fool" Justin Gaethje After He Threatens to Quit UFC if the Irishman Receives Title Shot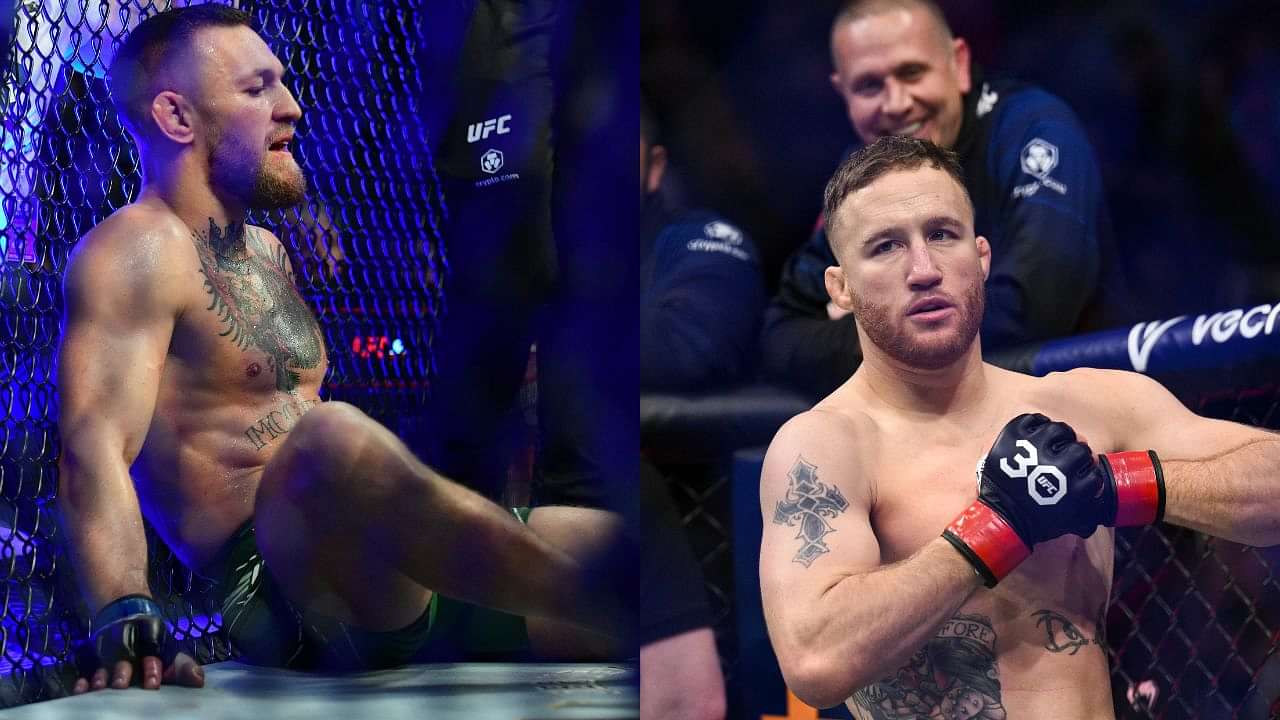 As the curiosity for TUF 31 increases, it is not that far away now, as we would get to see the show in May. There are some things that happened which shouldn't have happened, is what Dana White said in a press conference. Now is this said to increase the curiosity among the fans or with Conor McGregor being there this is definitely a possibility? Conor McGregor recently went off on Justin Gaethje essentially called him a braindead fool.
The weight at which Conor McGregor and Michael Chandler would fight has not been confirmed yet. They both would love to fight at 170, but the UFC might want them to fight at 155 pounds.
Conor McGregor called Justin Gaethji a braindead fool:
Justin Gaethji recently did an interview with Brett Okamoto of ESPN. They discussed many things like Justin's thoughts about his last fight, spending time in Paris, Poirier rematch, what Fiziev should learn etc.
Justin Gaethji was also asked about Conor McGregor vs Michael Chandler. He said that if Conor McGregor wins and gets the title shot next, he would be very disappointed. He might also think of quitting from the UFC if this happens.
"That's a tough one, you know. Would I quit if Conor won and they gave him the title shot, probably. That's how hurt I would be by the actions of the company I represent" – Justin Gaethji to Brett Okamoto
The Notorious, however, had things to tweet about this. Conor McGregor called Justin Gaethji a braindead fool in his tweet.
"This braindead fool got a title shot off of one single win and it was vs chandler. Yet he will quit and retire if I get the same thing. Classic [Gaethje] bird brain. #Jackass Two Title attempt. No wins," he wrote.
The Irishman here referred to the fact that Justin Gaethji got to fight Charles Olivera for the title with just one win over Michael Chandler.
Loading embed tweet https://twitter.com/LowKick_MMA/status/1640859385239941120?ref_src=twsrc%5Etfw
McGregor also mocked Gaethji and mentioned two title fights and both losses, referring to Justin Gaethji's run at the title. McGregor has a point here, but the situation in the lightweight division was different back then compared to now.
UFC Lightweight division: The problem of plenty
UFC's 155-pound division is the most stacked division in the UFC. The champion Islam Makhachev is waiting for the next title contender in the division. Beneil Dariush vs Charles Olivera are set to fight each other. This could very well be the number 1 contender's fight.
With a recent win over Rafael Fiziev, Justin Gaethji has his own case to make as to why he should be the next in line to fight for the title. Conor McGregor and Michael Chandler are scheduled to face each other and if McGregor wins then there is no denying him the title shot for obvious reasons.
Dustin Poirier is sitting in a good spot over a win against Michael Chandler.  6 contenders out of which 3 could strongly make a case for a shot at the title.
Who do you think gets a title shot next?
---