Daniel Cormier Suggests Jon Jones To Vacate Heavyweight Title While Defending Tom Aspinall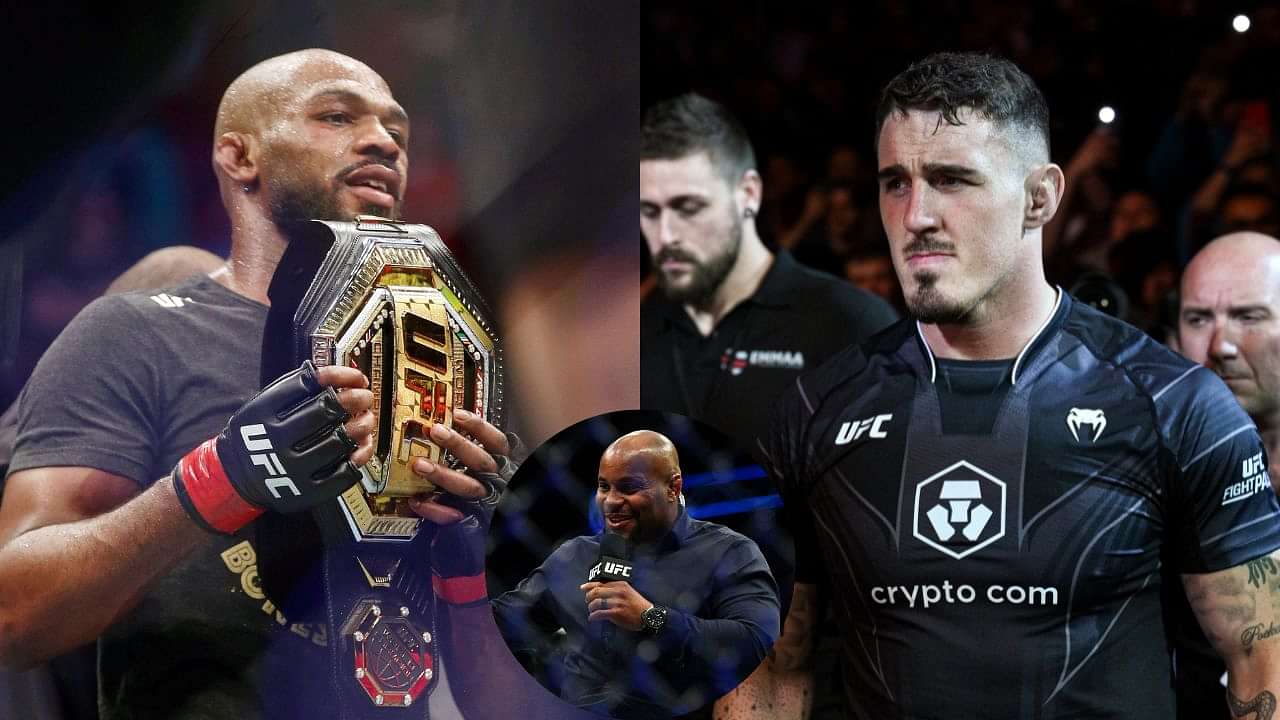 The past weekend at UFC 295, the UFC made its annual trip to the mecca of fighting, Madison Square Garden. The event was supposed to be headlined by a clash between two legends of the sport in Stipe Miocic and Jon Jones. However, an injury forced Jones out of the fight. The UFC then put on an interim title fight between Tom Aspinall and Sergei Pavlovich with the winner set to face the winner of Jones vs Miocic.
After winning the fight in jaw-dropping fashion, Aspinall did not take the opportunity to call out anyone in his post-fight interview. However, a few days after the event had passed, Aspinall made his feelings known.
The British champion stated that he felt Jones should be stripped or walk away. He stated that most champions do that when they have an injury that is going to keep them out for a significant period of time. This did not sit well with the likes of Henry Cejudo. However, former heavyweight champion Daniel Cormeir shared similar views as Tom Aspinall.
In a recent YouTube video on his channel, Daniel Cormier shared his thoughts on what should happen with the heavyweight division. He said,
"But then we get to midweek. And Tom Aspinall says, 'Hey I think he should be stripped. I think Jones should be stripped or walk away like everybody else does when they get injured in the way that Jones got injured… Jon Jones and Stipe Miocic don't need a title. They really don't need a title. People will tap into that fight regardless of if there is a belt on the line or not. They are going to watch."
DC mentioned how the fight between Jones and Miocic is for the legacy of the two fighters. So according to him the two fighters do not need a title for their match. For the same reason Cormier suggested Jones to vacate the title.
Will Stipe Miocic face Tom Aspinall instead of Jon Jones?
As things stand, Stipe Miocic is completely healthy and underwent a full training camp. Aspinall is also injury free and has not taken any damage after making quick work of Pavlovich. Miocic is nearing the end of his career and it would not be the best move for him to sit out for over half a year and wait on Jon Jones.
Similarly, Aspinall would not want to wait until the end of 2024 to get a fight either. Therefore, it makes a lot of sense for the UFC to book a unification bout between Aspinall and Miocic. The winner can then face Jon Jones when he is healthy to compete again. While Dana White has stated otherwise, there is a very strong chance he goes back on his words.
---