Joaquin Buckley Inflicts Another Incredible Knockout, Defeats Jordan Wright at UFC 255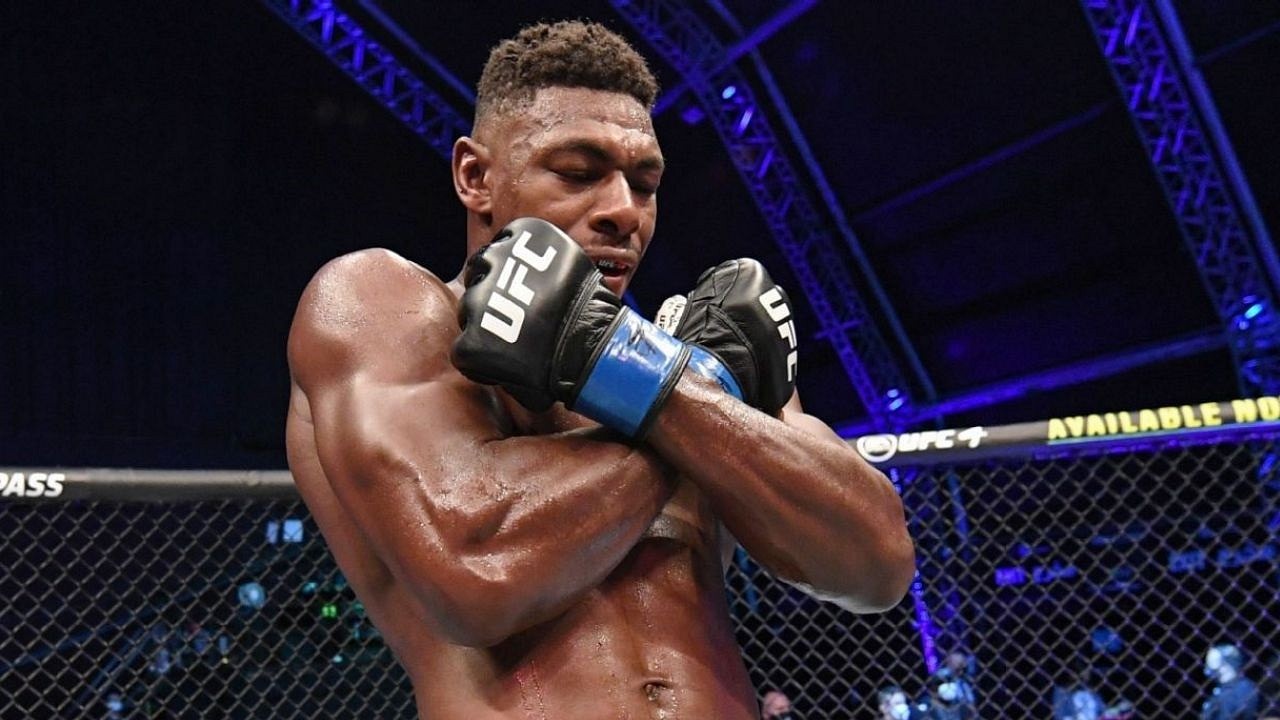 Joaquin Buckley cements his spot as a designated Knockout artist, defeats Jordan Wright at UFC 255. 
Fresh of his victory at UFC Fight Island 5, where he inflicted one of the most incredible Knockouts, which may even go down as one of the best in the history let alone year, Joaquin Buckley has pulled out another whack, this time at the November's Pay-per-View event UFC 255.
While with his previous victory, he became an instant sensation, with this he has seemingly left a statement that he is indeed the real deal.
Joaquin Buckley's KO Finish at UFC 255
Second KO à l'UFC pour Joaquin Buckley qui fait partie de l'un des combattants à suivre dans la catégorie des middleweight ! #UFC255 pic.twitter.com/qiSQ9YyLF5

— Mister Jingle MMA 🐭 (@MisterJingleMMA) November 22, 2020
Joaquin Buckley was up against Jordan Wright at UFC 255. It was a Middleweight contest, where both men were equally good on papers. The odds were in Buckley's favour but Wright was undefeated at 11-0. But from the outset it was complete domination from Buckley. "New Mansa" won the round 1 and was close to get a finish in the first round itself, but the narrative did not changed in the second as he got the ultimate win 18 seconds later.
#UFC255 Official Result: Joaquin Buckley (@NewMansa94) def Jordan Wright by KO, Round 2, :18

All Results: https://t.co/Zv2eN85ygo pic.twitter.com/H12c6AHOGP

— UFC News (@UFCNews) November 22, 2020
After Match Comments
After attaining his first victory at a ppv, Joaquin Buckley was fired up and was quite expressive in his post-match interview with Joe Rogan. And made his intentions clear that he wants another slot at a Pay-Per-View, specifically at UFC 257, January 23, apparently against James Krause.
 

View this post on Instagram

 
Click Here For More UFC News
---