Once Broke, Mike Tyson Wanted NBA Players to Buy From His '$500,000 Business' After Major Change in League Rules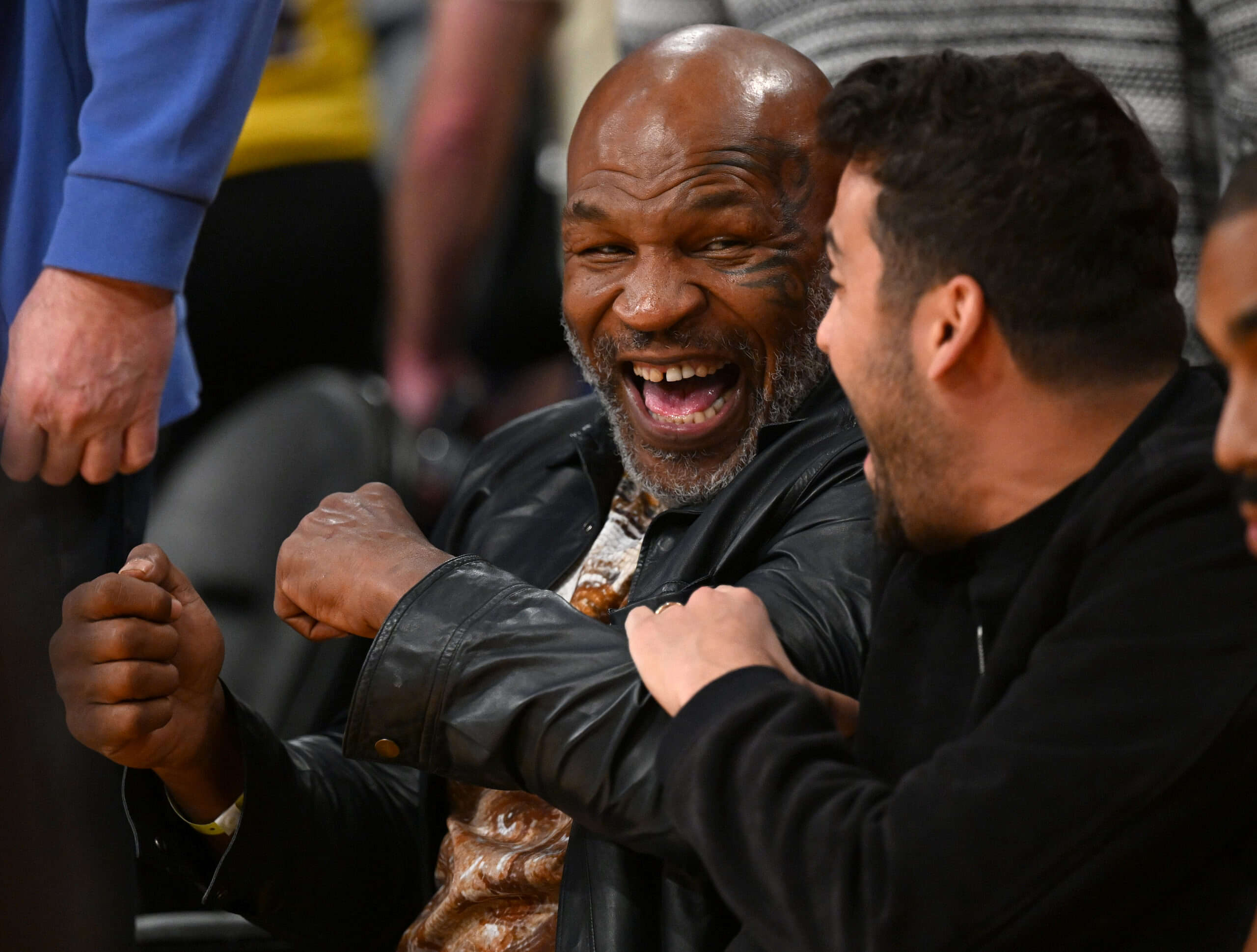 Legendary boxer Mike Tyson, a prominent figure in the cannabis industry, is advocating for NBA stars to utilize his cannabis product following recent changes in NBA rules. These new regulations stipulate that NBA players will no longer be subjected to cannabis testing. Leveraging his expertise as a businessman in the cannabis sector and having his own strain, Tyson is now offering guidance to athletes on when and when not to consume cannabis products.
This groundbreaking development signifies a major shift, allowing NBA players to incorporate cannabis products into their routine even during competitive seasons. With cannabis consumption no longer deemed illegal within the sport, numerous players who are already utilizing cannabis can now breathe a sigh of relief. This significant alteration in regulations provides players with an added sense of freedom regarding their cannabis usage.
Notably, Mike Tyson himself is a fervent marijuana enthusiast. In the past, he expressed his disinterest in traveling to places where he is unable to indulge in the herb. Given his personal experiences and deep-rooted involvement in the cannabis industry, Tyson possesses substantial knowledge to effectively guide others in navigating the usage of cannabis products.
Mike Tyson wants NBA stars to use his products
Mike Tyson, a prominent figure in the marijuana industry, has achieved remarkable success with his business, boasting an impressive annual turnover exceeding $500,000. Fueled by his belief in the unparalleled quality of his products, Tyson is actively promoting their usage to NBA stars, encouraging them to experience the benefits firsthand.
Tyson said, "I would prefer [NBA players] to use my product. My product is the best product in the world. I'm not tooting my own horn, it just is. Look at the write-ups from people that have tried it."
To amplify his presence in the market, Tyson established a company called Carma Holdings, wherein he collaborates with renowned personality Ric Flair to offer a combined range of cannabis products. The company proudly features Tyson 2.0, a brand attributed to Mike Tyson, and Ric Flair Drip, showcasing the contribution of Ric Flair. By joining forces under Carma Holdings, Tyson and Flair aim to provide a comprehensive selection of cannabis offerings, catering to diverse preferences within the industry.
Tyson thinks everyone should smoke weed
Mike Tyson credits pot as a life-altering factor, stating that it transformed his life. Previously, he was an avid smoker, but he abstained from it for 18 years, during which he relied heavily on alcohol, leading to a miserable existence.
He said, "I used to smoke all the time and I stopped for like 18 years. For 18 years I was drinking like an animal. My life was miserable. I started using pot a few years ago. My whole life changed for the better."
However, for the past few years, Tyson has resumed smoking weed, and his life has taken a positive turn. He can now witness the remarkable impact marijuana has had on his overall well-being.
---