Valentina Shevchenko Retains The UFC Flyweight Championship Over a Resilient Jennifer Maia at UFC 255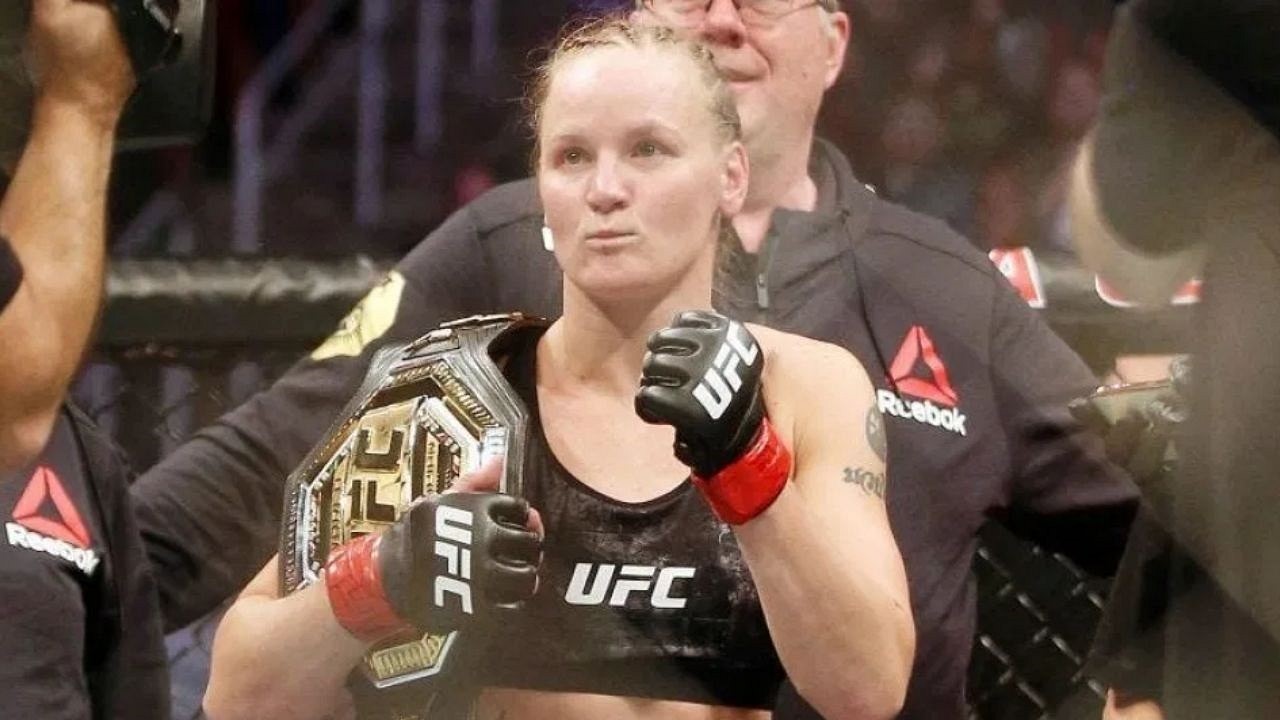 Valentina Shevchenko successfully defended the UFC Flyweight championship for the 4th time. She waved off the tough challenge brought in by Jennifer Maia at UFC 255.
UFC 255's co-main event saw the women's Flyweight champion Valentina Shevchenko go up against the No.3 in the 125-pound division Jennifer Maia.
Valentina Shevchenko was the resounding favourite ahead of the contest, but the Brazilian Jiu-Jitsu artist showcased that she was geared up for the challenge.
Jennifer Maia caused problems for Valentina in the initial rounds of the match and even convincingly won a round. Maia ultimately compelled Shevchenko to find her way into the match to get the eventual victory,
Match Summary
Jennifer Maia started of strong and did not let Shevchenko off the hook for a second. She maintained her grip over the Flyweight champion for the entire first round.
In the second round, Maia again wrestled herself in the controlling position and kept Valentina on ground to win the round.
Third round saw Valentina making a comeback, she successfully implemented two takedown attempts and also landed some significant strikes in the round. She took this momentum in the fourth as well and slowly began to pound authority over Jennifer Maia.
In the fifth and final round Maia was seemingly aware that she needed a finish to get her hands on the coveted Title, but could not counter the agility of the Bullet.
In the end, Jennifer Maia took the fight to the champion to drag the match till the 25th minute mark, but that wasn't enough to dethrone Valentina Shevchenko, who won the match via a unanimous decision.
MOST WINS – Women's @UFC History
13 – Amanda Nunes
12 – Jessica Andrade
10 – Joanna Jedrzejczyk
09 – @BulletValentina

MOST TITLE FIGHT WINS – Women's UFC History
8 – Amanda Nunes
6 – Joanna Jedrzejczyk
6 – Ronda Rousey
5 – Valentina Shevchenko

Results:https://t.co/Zv2eN8n97W pic.twitter.com/YLhVq86mMZ

— UFC News (@UFCNews) November 22, 2020
Click Here For More UFC News
---
Share this article