The Undertaker vs John Cena to become a 'Career vs Career' match?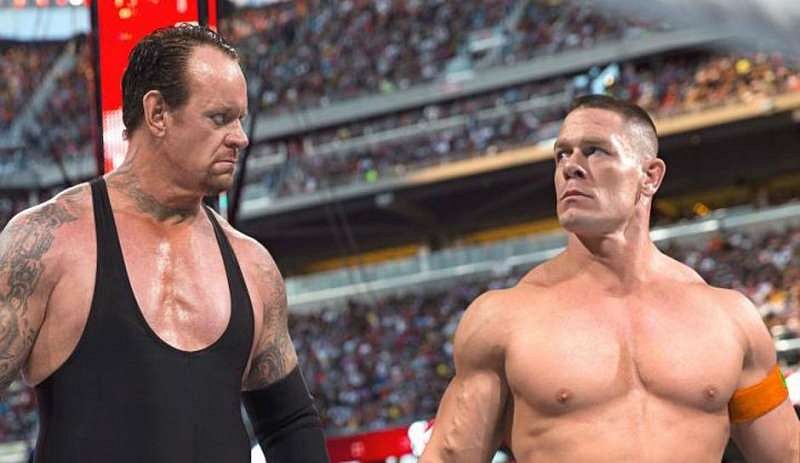 The Undertaker is one of the greatest competitors in the history of pro wrestling. Mark William Calaway, the man behind the gimmick, has played the role to perfection and etched his own name to the history book of Pro Wrestling.
The Undertaker is a perennial presence at WrestleMania, and even after end of his streak, be always finds his way to the card. If Taker really stays true to his retirement, then it will be the first WrestleMania in a long time when The Undertaker will not enter the ring.
Multiple sources predict that Taker is going to wrestle at WrestleMania 34. Inspite of discussions that he was injured, Taker was seen working out with his wife Michelle McCool. Taker returned at Raw 25, and cut a very cryptic promo, the meaning of which absolutely no (Including Taker) could understand.
Multiple opponents have been suggested for Taker. According to multiple sources, Taker may face his brother Kane in a double retirement match. Leading FB page 'The Wrestling Insiders' suggested a modified version of this prediction, as they suggested that The Brothers Of Destruction may wrestle in a tag team match which will hide the weaknesses of both men.
But the most delightful rumor have been the Dream Match between The Undertaker and John Cena.
The rumors of this match hit a major setback when, at this week's RAW, John Cena challenged The Undertaker to a match but later stated that the match was impossible. Still, Dave Meltzer and multiple other sources believe that the Dream Match will take place at the grandest stage of them all.
Cena is sure to lose the WWE Championship 6 Way match at Fastlane which will again left him out of the Road To WrestleMania. Cena may challenge the following week or even The Undertaker may attack Cena out of nowhere, leading to this match.
However the buildup may be, this will certainly be a fitting farewell to The Undertaker. One problem is that WWE is banned from using Piledrivers at WrestleMania 34, but probably there will be an exemption for ' The Phenom.'
There is also talk of making this a 'Career vs Career' match, which will certainly make the show a must watch event!
---