VIDEO: Eugenie Bouchard calls Maria Sharapova a 'cheater'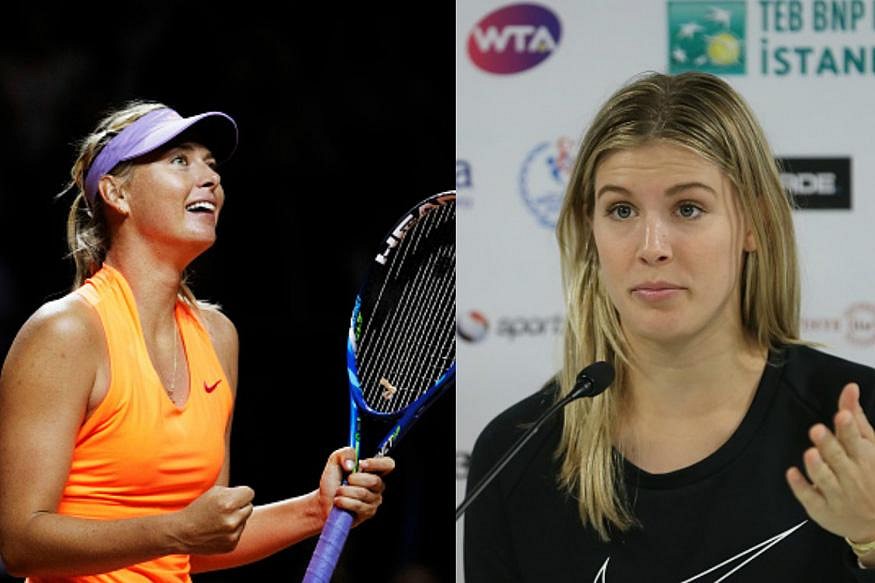 Sharapova's return after serving a doping ban hasn't been received in a good stead by players on the circuit, as they feel it sends out a wrong signal to people who want to take up the sport. A large number of players on the WTA tour have come out and condemned the decision of tournament organisers to offer Sharapova wildcards to tournaments, when they feel she shouldn't be allowed to play the sport at all.
Eugenie Bouchard today voiced her opinion about the entire situation, labelling Sharapova a 'cheater' and saying that she doesn't look up to her anymore.
Sharapova was banned for two years after she tested positive for Meldonium at the Australian Open, a drug that had recently entered the 'restricted' category. She was initially banned for two years, but the Court of Arbitration for Sport reduced her ban to 15 months as Sharapova wasn't deemed an 'intentional doper'.
Also Read: Five things to know about Ivan Ljubicic
"She's a cheater and… I don't think a cheater in any sport should be allowed to play that sport again," Bouchard said.
"I don't think that's right and (Sharapova is) definitely not someone I can say I look up to anymore."
Bouchard also feels that the entire Sharapova situation does not give out a good message to young kids, as players who indulge in doping shouldn't be allowed to take up the sport again. If kids see a player coming back even after being banned for doping, they would feel that it is not that big a deal.
Sharapova is currently playing the Stuttgart Open, where she overcame her first round opponent, Roberta Vinci in straight sets. She'll now face Russia's Ekaterina Makarova in the second round, and will hope to go deeper into the tournament, as she has had to do away with all her ranking points due to the suspension.
The tennis fraternity isn't very thrilled with Sharapova's return as they feel the sanctity of the sport is being compromised with. But there's not much that can done, as Sharapova has served her suspension and is playing the game 'legally' now.
---