Vijay Goel makes a huge, huge blunder again!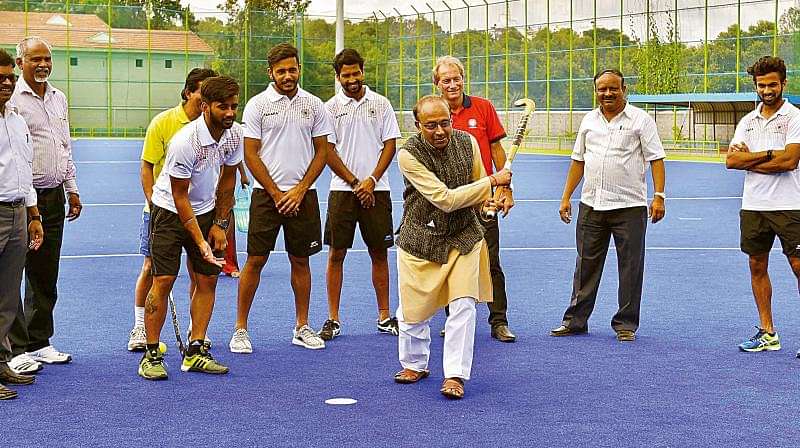 Vijay Goel has decided to get India some Olympic gold medals, albeit in a 'special' way. Mr.Vijay, minister of the Youth affairs and Sports, took to twitter this weekend to proclaim how he met the 90's Bollywood star Mr. Suniel Shetty and discussed, "constructive steps for the encouragement and development of sports in India". Later Vijay Goel did it again and called Sakshi and Sindhu 'Gold Medalists'
Let me say this, the meeting was 'constructive' on a different level. It actually resulted in Mr Goel's believing that Sindhu and Sakshi have won Gold medals, While returning he spoke to the media persons and made a statement about how our Prime Minister Mr Narendra Modi met various award winners today along with Rio gold medallists Sindhu and Sakshi.
Also Read : BMW to Rio Stars.
I was almost surprised before realizing that such controversial statements have been all but common from him. From misspelling the name of Dipa Karmakar on twitter to mismatching name and photograph of an Odisha athlete, he has been everywhere for all the wrong reasons.
Although this wasn't worst! His behaviour at the Rio Games actually tops the list. He was threatened to be removed by the Olympian staff when his 'politician' mind-set troubled the staff. He tried to enter areas restricted to staff and players which didn't go well with the authorities.
When we talk about the problem with sports in India, we talk about these people and the attitude they have towards sports. A sports minister should be setting examples but in the way Mr. Goel is. It is embarrassing and laughable at the same time. Maybe, he put in more efforts towards sports infrastructure now so that Sakshi and Sindhu actually bring the golden pride to the nation.
Also Read : India at Rio 2016
---