Vijender gears up for his upcoming fight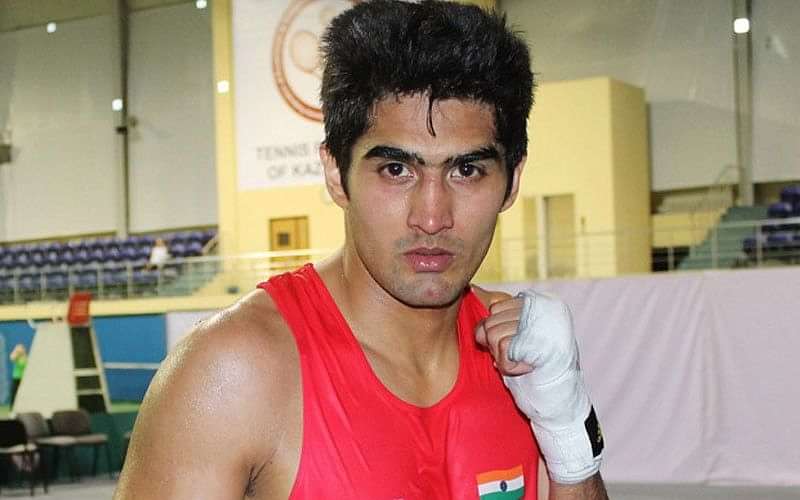 Vijender Next Battle
India's star boxer Vijender Singh gets into his first title defense against Francis Cheka on December 17. For those who don't have a clue, Cheka, 34, from Tanzania, is the current Intercontinental Super Middleweight Champions. He is also a former WBF Super Middleweight champion.
"Vijender will be seen defending his WBO Asia Pacific Super Middleweight Champion title on 17th December 2016, at the Thyagaraj Stadium, New Delhi," Vijender's India promoters Infinity Optimal Solutions said in a release.
Vijender's UK-based promoters Queensberry Promotions' Francis Warren said the India boxer's career has been peaking perfectly.
"Vijender's career so far has been punch perfect, and I couldn't have asked for any more commitment and professionalism from him. Now, we move onto the next phase, solidifying his status as a world top ten fighter, and progressing through the rankings", he added.
The fight night will also see top Indian boxers, including Akhil Kumar and Jitender Kumar, make their pro-boxing debut. The names of these boxers and their international opponents would be revealed soon.
Vijender's WBO Super Middleweight Asia Pacific title is on the line here. Vijender Singh's record till now is 7-0-0 while Francis Cheka has a record of 32-9-2. Vijender has played total of 27 rounds while Cheka has played 300 rounds.
Vijender's Take
"Cheka is a highly experienced boxer, he has many bouts under his belt, but none of this demotivates me. I am training harder to match up to his level and hoping for another win," the Indian boxer said.
He further added that he is confident of his win. He also believes that his stance  is becoming better with every training session that he is undergoing. "My trainer also feels that my punches are stronger than before and he has also put me under high-intensity training. I am sure of protecting my title with as much pride as I won it. I am going to leave no stone unturned to make sure my title stays with me" added Vijender.
The exchange of words has already started.
Aggressive Cheka
"I am ready to give this kid a lesson of boxing," said Cheka. He is super confident of his win and said that he is waiting to come to India. He added that he has heard a lot about Vijender and he is desperately waiting to put him in his place.
This banter will only intensify in days to come as the big fight comes closer.
"I know he trains in Manchester, UK, but it will be a great fun to beat Indian lad in his own country and take away his title. If you see my record, I have a total of 17 knockouts, I have played way more rounds than he has, I am sure I will be able to knock him out in the first round itself," the 34-year-old added.
---