Virat Kohli reveals if he will bat at Number 4 in 2nd ODI vs Australia in Rajkot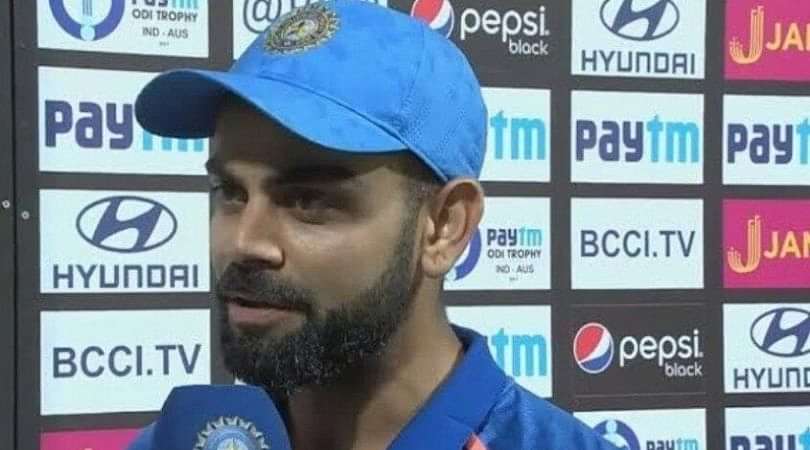 Kohli reveals if he will bat at Number 4: The Indian captain addressed a much-criticized decision made by the team management today.
India captain Virat Kohli admitted being "outplayed" across departments in the first ODI of the ongoing Australia's tour of India in Mumbai. After being bundled out for 255 in 49.1 overs, India suffered a 10-wicket defeat for the first time in the last 15 years.
"We were totally outplayed in all departments. It's a strong Australian team, if you don't play well, they could hurt you. We saw that with the bat in hand. We didn't get enough runs. I thought we were too respectful at certain phases and it cost us. This is a chance for the team to bounce back but as I said, credit to Australia today," Kohli was quoted as saying during the post-match presentation ceremony.
Loading embed tweet https://twitter.com/dixitbhargav09/status/1217097407860596736?ref_src=twsrc%5Etfw
Keeping the ICC T20 World Cup 2020 in mind, the Indian team management has laid emphasis on providing opportunities to players in the recent past. Being asked about doing the same in an ODI, Kohli considered experience in international cricket to be the same irrespective of the format.
ALSO READ: C Shamsuddin's decision creates confusion over Rishabh Pant's dismissal in Mumbai ODI
"International cricket is always priceless. The experience you get in any format does well for you when you play other formats. The game time you get is important. If you perform in any format, it gives you confidence for the other formats. Today was one of those days when we weren't allowed to get into the game at all," Kohli said.
Virat Kohli reveals if he will bat at Number 4
India deciding to play three opening batsmen in Rohit Sharma, Shikhar Dhawan and Lokesh Rahul demoted Kohli to No. 4 today. The sight of Kohli, arguably the best No. 3 batsman in ODIs, batting at No. 4 was severely criticized by both fans and former cricketers.
The move duly affecting the whole batting order in addition to taking away the sixth bowling option from the hosts didn't seem to provide the desired result, at least in this match. During the interview, Kohli acknowledged that the decision didn't bode well for the team.
Loading embed tweet https://twitter.com/BishanBedi/status/1217100235568107523?ref_src=twsrc%5Etfw
While he didn't particularly confirm that India will revoke the decision, he sounded like India will go back to their successful combination of their captain batting at No. 3. "We've had this discussion many times in the past as well, due to the way KL [Rahul] has been batting. We've tried to fit him into the team.
"Having said that, it's not quite gone our way whenever I've batted [at 4]. Probably, I've to rethink about that one. At the same time, it's about giving opportunities to the other guys. People need not panic for just this one game. I think I am allowed to experiment a bit," Kohli concluded.
---