WATCH: Jadeja runs-out Hetmyer in a comical fashion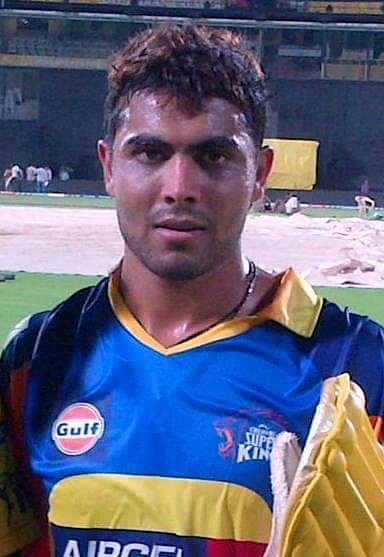 Jadeja runs-out Hetmyer in a comical fashion: Ravindra Jadeja had almost missed the opportunity of running out the batsman.
During the second day of the first Test of the ongoing series between India and West Indies at Rajkot, Indian all-rounder Ravindra Jadeja's comical way of running out West Indies' middle-order batsman Shimron Hetmyer allured a lot of eyeballs towards the field.
After Virat Kohli declared the Indian innings on 649-9, West Indies' batsmen failed to show any resistance at all in the last session of the day. Already three down, the inexperienced pair of Hetmyer and Sunil Ambris displayed bedlam with their running between the wickets.
It happened on the penultimate delivery of the 12th over when Hetmyer played a Ravichandran Ashwin towards Jadeja, who was fielding at mid-on. Miscommunication between both the batsmen saw both of them stranded at the batting end.
It was at that point in time that Hetmyer tried to run to the non-striker's end. Meanwhile, instead of throwing the ball to Ashwin at the bowler's end, Jadeja casually walked towards the stumps in a bid to tease the batsman. Lesser did he realize that by the time he would have reached, the batsman had almost made his ground.
Only several yards away from the stumps, Jadeja eventually threw the ball. The ball hit the stumps on the full with the batsman still out of the crease. Had it not been a direct-hit, Jadeja might have regretted his decision of not throwing the ball initially.
After the dismissal happened, both Ashwin and Kohli were seen questioning Jadeja regarding why he didn't throw the ball in the first attempt. Earlier, with the bat in hand, Jadeja had scored his maiden Test hundred in a run feast.
Watch the full video of the run-out:
Loading embed tweet https://twitter.com/iamkhurrum12/status/1048160053335748608?ref_src=twsrc%5Etfw
Below are some of the tweets which were uploaded after West Indies' shambolic performance on Day 2:
Loading embed tweet https://twitter.com/harbhajan_singh/status/1048157223250276352?ref_src=twsrc%5Etfw
Loading embed tweet https://twitter.com/gauravkalra75/status/1048166747948404736?ref_src=twsrc%5Etfw
Loading embed tweet https://twitter.com/cricketwallah/status/1048152234712657920?ref_src=twsrc%5Etfw
Loading embed tweet https://twitter.com/cricketaakash/status/1048164287221563392?ref_src=twsrc%5Etfw
---