Watch: Virat Kohli, Virender Sehwag hit Ashish Nehra's farewell function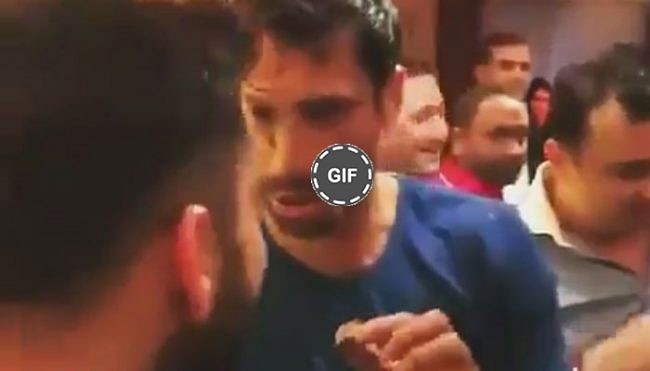 Virat Kohli & Co gave Ashish Nehra's a fitting farewell in his last game that was one to remember. The best part was seeing him bowling from Ashish Nehra's end.
Nehra's unforgettable experience was bowling the last over and that's what exactly he wanted to finish off things in style. During India's fielding, he showed some footy skills that even impressed the Indian skipper as well as the fans.
After India's first ever 53-run win over the Black Caps in T20Is, he was carried on a lap of honour on his home ground Feroz Shah Kotla Stadium in Delhi.
Indian skipper Virat Kohli and former batting great Virender Sehwag attended Ashish Nehra's farewell function. All the three were spotting having fun together at the bash.
A perfect farewell party for Ashish Nehra Ji!
Thank you Ashis Nehra! #ThankYouNehraJi #ThankYouAshishNehra #AshisNehra #TeamIndia #BCCI pic.twitter.com/S3xZNF9IWD

— Indian Cricket Live (@IndianCric_Live) November 2, 2017
Ashish Nehra's never give up attitude and passion for the game surged him to add extra years in his calendar years. He delved into 12 major surgeries and an international career spanning over 18 years with different players and six different captains.
Ashish Nehra's last words in the post-match presentation were that the future of Indian cricket is rock solid for the coming six-seven years.
"The future of Indian cricket is in safe hands for the next six-seven years. I have played under many different people, but it has been a memorable journey.
I was telling Viru also this; he scored so many runs, but people still call him Multan ka Sultan, so you are remembered for a particular moment," he added.
---