"We will do our best to win the series against South Africa", says confident Rahane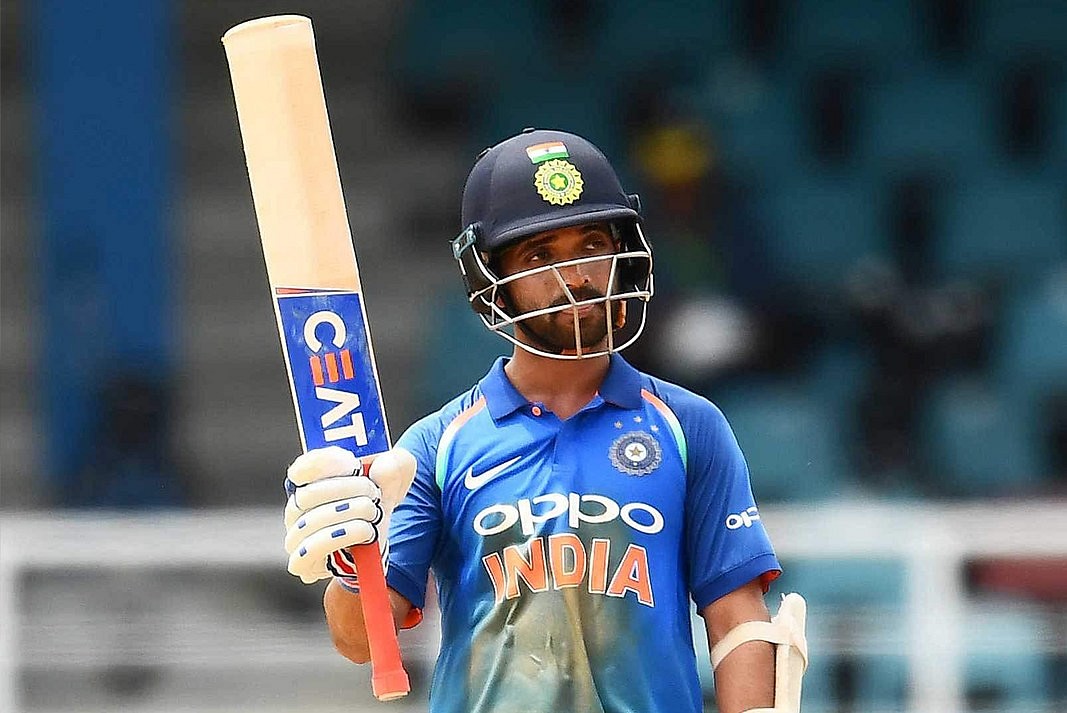 The Men in Blue have played ever so well this year, as 2017 will be remembered as a landmark year for team India.
An incredible home season for India established themselves as one of the best teams in the world, as Virat Kohli's side has collectively raised their level to new heights.
A sterner test awaits India, as Kohli will lead his men into the highly anticipated series against South Africa, starting in a couple of days.
Ajinkya Rahane who is well aware of India's poor record against South Africa in South Africa. According to Rahane, beating them is quite possible, as long as India believes that they can do the job.
Rahane hailed South Africa's all-round attack, and has warned India to not take them lightly because once they sense a chance, they would cash in on the situation and put the opposition on the back foot.
"Yes, and we will do our best to win the series there. Above all, we are just looking to play good cricket.
Test cricket is all about giving your best throughout 5 days – each and every session matter in Test cricket because the game just changes in one session, so we don't want to take any session lightly.
South Africa is a very good team they have a very good attack, where they know their conditions really well.
So we don't want to take them lightly, but at the same time, we want to give our best. I think the first match will be very crucial, whoever does well in the first match will be better off in the series," Rahane told while speaking to NDTV.
Rahane said that he is looking forward to having a great tour this time around. Talking about preparations for the tour, Rahane said, "Preparations this time around is not completely different."
Having known that the conditions are going to be different this time around, Rahane said he is trying to add a dimension to his batting technique in order to handle the bowlers.
"When we went last time, I had 3-4 days of preparation before going to South Africa and I had such a good experience playing there.
I played 2 Test matches there and it was my first Test tour. I learned a lot from that series but again this will be a different challenge.
When we went there last time the team was completely new, but this time all the boys are experienced and we have been there, we know the conditions.
Yes, the conditions will be different this time. I am just trying to add new things so that I will be much better while handling the bowlers," said 29-year-old Rahane.
"The good thing about this is we got good quality of bowlers. Since they have done well in domestic cricket, it's better to face them. Sometimes what happens in overseas practice games is that we get flat wickets and ordinary bowlers.
That does not help in preparations. It's a good decision the management has taken. We are going to have some good net sessions and that will be quality practice. If you prepare well that actually matters in the Test cricket".
The last time when these two teams met in a series, South Africa got the better of India in the ODIs as well as in the T20Is in India.
However, they will look to avenge the defeat to South Africa in the times to come.
---
Share this article