Legendary Indian capatin Saurav Ganguly has just made a controversial remark about MS Dhoni. Ganguly does not believe Dhoni is a good enough T20 player and questions his ability in the shortest format of the game. But why did the former captain say that Dhoni is not a good T20 player ?
Here is what Ganguly had to say about Dhoni as a T20 player.
"I am not too sure if Dhoni is a good T20 player. He is a champion ODI player but when it comes to T20 cricket, in 10 years, he has got one fifty and that's not the best record,"
"I will pick Dhoni for the Champions Trophy but he has to score runs," Ganguly said.
While Ganguly does go on to call Dhoni a champion ODI player, he does not know whether Dhoni is good enough to be a part of the Indian T20 setup. This is not the first time that Ganguly has criticized Dhoni as a batsman.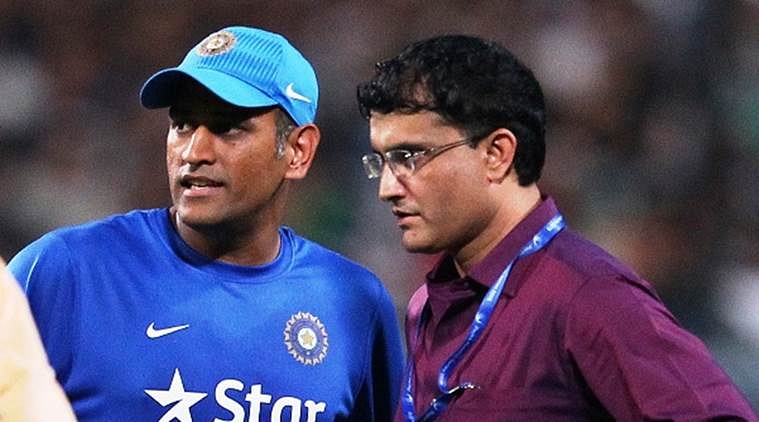 Dhoni has been criticized in the past by Ganguly when he was still playing test cricket. Ganguly did not call Dhoni a good enough test player during that calamitous tour of England in 2011.
With his remarks, Ganguly has opened up a new debate in Indian cricket. While many people still value Dhoni as a ODI batsman, not too many are sure of his place as a T20 wicket keeper.
Dhoni has always pushed other people over him in the batting order in order to give them a better chance at success. He believed that his presence in the lower middle order will give the team some stability and assurance which will allow the youngsters to play their natural game.
This does not give him the opportunity to bat for many overs as he ends up facing barely 10-15 deliveries in a match. In this context, Ganguly's remarks may not be correct as Dhoni just does not have the time to play a big innings.
But he has had a few opportunities recently and has failed to make much of an impact which is probably why Ganguly made his comments.
Other former players have also commented on Dhoni's inability to score runs. Some have supported Ganguly's claims that Dhoni is not a good T20 player. This is what Micheal Clarke had to say about Dhoni's torrid run with the bat.
"Dhoni has to score runs for himself. As a professional, he has to."
Dhoni has made a career out of proving his doubters wrong and will no doubt be looking to do the same right now. With the pressure of captaincy no longer on his shoulders, Dhoni can now completely focus on his batting with the Rising Pune Super Giants. And if history tells us anything, Dhoni will eventually come out on top !