Why Man Utd need an unwearied box-to-box midfielder?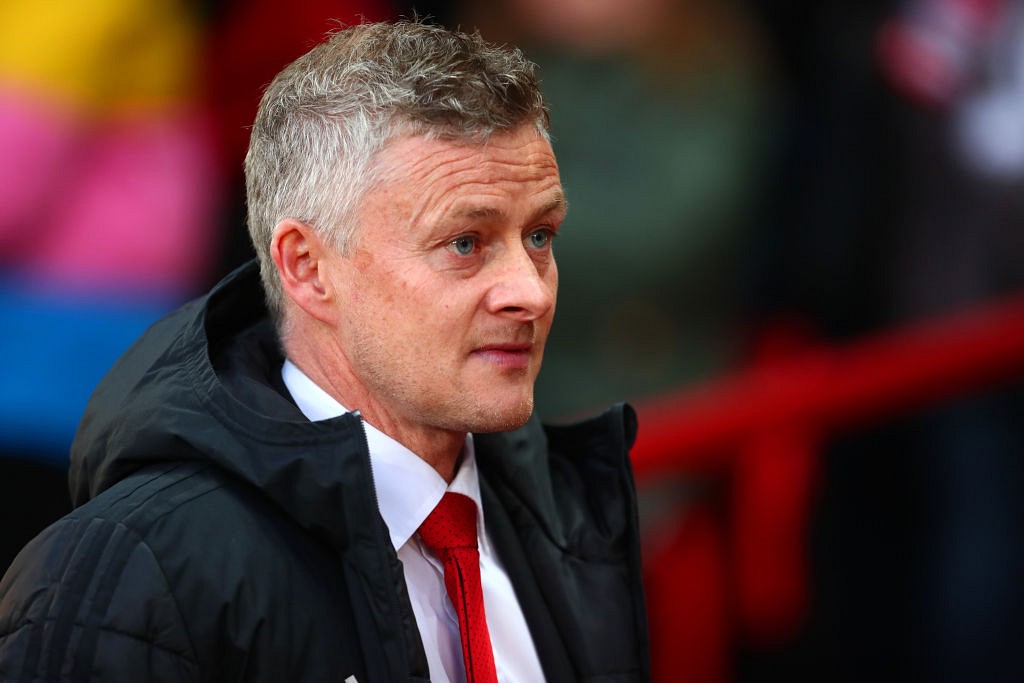 Manchester United need a tireless box-to-box midfielder to impose solidity. 
At Manchester United, we can list down 'n' number of defensive midfielders over the last decade, starting from Darren Fletcher and Michael Carrick to Nemanja Matic. The Serb was a title winner under two managers at Chelsea, but what went wrong at Old Trafford? Did the midfield perform up to the scratch with Paul Pogba?
Certainly, Matic was not suffering without his midfielder partner N'Golo Kante. But, the whole side disappeared when the opponents were willing to toil for every single duel – the sole reason why Manchester United lost many points against the minnows in a season when they ended runners-up under Jose Mourinho.
Paul Pogba is solely dependent on his technicality, whereas, Nemanja Matic is a no-nonsense defensive midfielder and it was unambiguous that there was a missing puzzle in that midfield. The tireless worker, who sets the tone of the team in the middle of the park, by winning duels until the very end, must be the ultimatum to the Red Devils.
When was the last time Manchester United had a 'second to none' player desiring to win the ball back after losing it in the offensive area of the pitch continuously for numerous years?
Fred? Paul Pogba? Ander Herrera? Marouane Fellaini? Anderson? Tom Cleverley? No.
We have to roll back to the tail end years under Sir Alex Ferguson's era to witness the South Korean Superstar Park Ji Sung sweating himself after every single game while donning the famous red shirt.
The likes of Paul Scholes and Michael Carrick can brag about their passing range, but they never had three lungs to back up their renowned traits. Park Ji Sung was not eccentric, in spite of that, the Korean was full of durability and flexibility.
The midfielder moved to Queens Park Rangers after a successful seven-year spell at Old Trafford. Upon his departure, former Manchester United manager Sir Alex Ferguson claimed that he missed the 'selfless' player of the team.
"Park had roles that only a disciplined and selfless player could have. That's exactly what Ji-sung was, selfless. He played for the team and whatever role you gave him, he would stick to that role. So he was a really wonderful, disciplined professional for us." – Sir Alex Ferguson.
Yes, he was ready to cover himself behind Wayne Rooney, Cristiano Ronaldo, Carlos Tevez, and Dimitar Berbatov as he was not keen on receiving the flashlight. There could not have been a perfect way to describe the most successful Asian player. In this case, Sir Alex Ferguson was spot on.
In recent years, football has had a brain fade. For every ten Paul Pogba's, there is only one Park Ji Sung in the current world. This is not to remark that technicality might not be an ingredient in football, but to indicate the role played by other factors – including persisting hard work, which is a rarity in modern football.
Despite playing for the rival clubs, the Red Devils faithful will truly acknowledge the excessive work rate from Bernardo Silva and James Milner. These players are equivalent to two players on the pitch and their managers will be forced to leave them out of the starting lineup, unless it's a necessity.
Not only did Park Ji Sung run with his three lungs every time he steps on the pitch, but his output was also impressive –  bagging nearly 60 goal contributions from more 200 games.
Paul Pogba has appreciable contribution towards the final third, but lacks great effort of endurance. The World Cup winner had less burden at Juventus, owing down to the fact of playing alongside Andrea Pirlo and Claudio Marchisio. Pirlo dictates the play from the back, whereas, the latter runs hard to restore possession for his side.
On the other hand, Ander Herrera, who recently moved to Paris Saint Germain, had a great track record under Ole Gunnar Solskjaer. The Spaniard allowed Paul Pogba to push forward, but the Red Devils can easily find an upgrade to the former Atletic Bilbao midfielder. Fred does not work hard, thereby does not justify his selections. Selection of Scott McTominay would mean an obvious dip in quality.
If they manage to land an orthodox box-to-box midfielder with serious work rate, the leakage of goals will also be shot down. French International Tanguy Ndombele was available in the market, but Tottenham Hotspur had a free run for his signature. The likes of Bruno Fernandes and Sergej Milinkovic-Savic have been linked with the Red Devils, but they already occupy free roles in their respective teams.
Juventus' midfield is already stacked following the arrival of Aaron Ramsey and Adrien Rabiot this summer. Experienced Blaise Matuidi might prove to be an exceptional short-term option for the Red Devils.
---
Share this article