Ex-WWE Star Recalls Vince McMahon Asking Him And Bray Wyatt To Catch A Fish At "2 O'Clock In The Morning"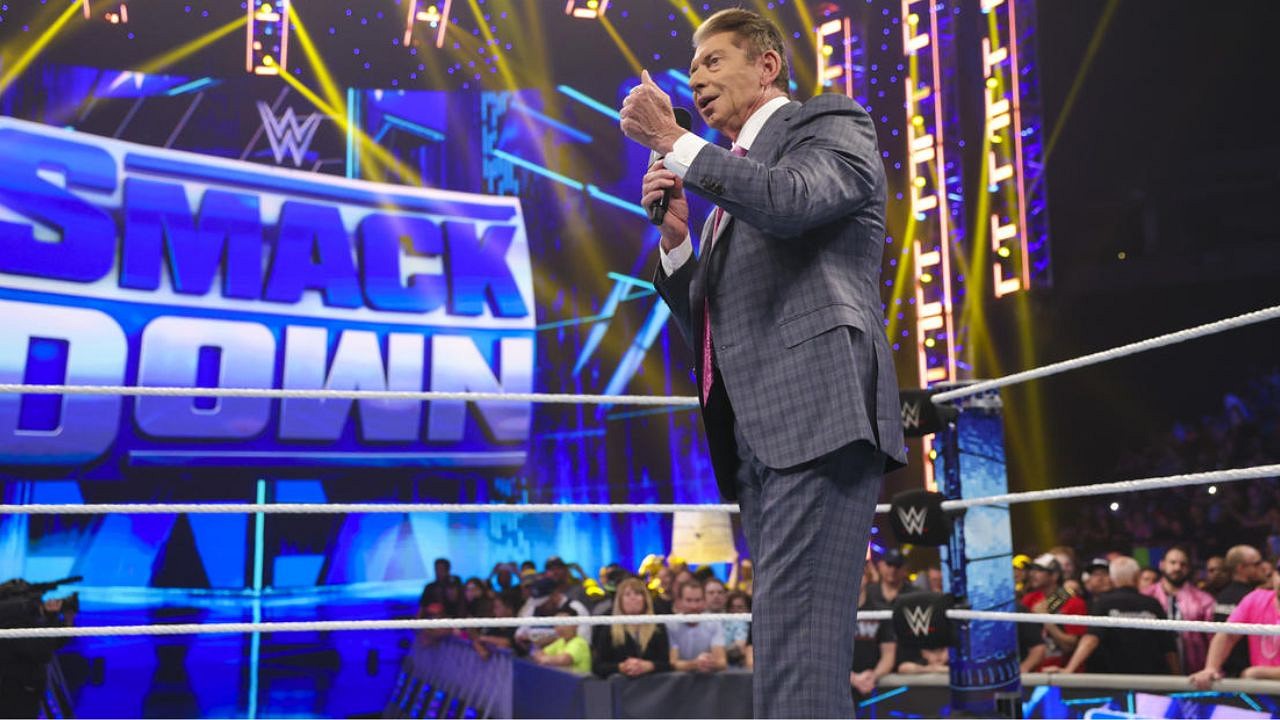 Vince McMahon, during his time as WWE's Creative Head, was well-known for pitching some bizarre creative ideas. One such incident was recently shared by former WWE superstar Matt Hardy. During the latest episode of his "The Extreme Life of Matt Hardy" podcast, the current AEW star recalled his March 19, 2018 match against Bray Wyatt on RAW. Matt Hardy claimed Vince McMahon wanted him and Bray Wyatt to catch a fish at 2 o'clock in the morning.
The said match had a cinematic theme and took place in Hardy's Compound in Cameron, North Carolina. The ending moments of the encounter saw The Eater of Worlds getting thrown into the lake. However, Vince McMahon had a different ending in mind for the famous Matt Hardy vs. Bray Wyatt match.
Vince McMahon wanted Bray Wyatt to pop out of the lake with a fish in his mouth
Speaking on his podcast, Matt Hardy recalled Vince McMahon liking the concept of him throwing Bray Wyatt into the Lake of Reincarnation. The former WWE CEO was communicating with the on-site crew through a phone. He felt that would be a great way to the character of The Eater of Worlds.
However, Mr. McMahon also had an unusual suggestion for Matt Hardy and Bray Wyatt. He wanted a false finish where the latter would pop out of the lake with a fish in his mouth and then sink back.
Recalling the whole incident, Matt stated:
"One of my favorite suggestions, he [Vince McMahon] said, 'I like this lake concept… That's great sh**, pal. What I could see is Bray [Wyatt] gets knocked into the lake and then all of a sudden, we have a false finish where he pops out of the lake, but he's got a fish in his mouth and then sinks back down…"
Matt Hardy stated he was shocked by the demand. The former star recalled the on-site crew discussing if they could get a fish at 2 a.m. He also shared how Vince McMahon denied him recreating an old spot during that match against Bray Wyatt.
Matt Hardy wanted to recreate a famous spot from his first-ever Hardy Compound match against Jeff Hardy
During their time in Impact Wrestling, the Hardy Brothers wrestled each other in "The Final Deletion" match. During that match, Jeff Hardy attempted a Swanton on Matt Hardy from the tree.
Speaking on the show, Matt stated he wanted to recreate the spot in his match against Bray Wyatt. However, Vince McMahon refused, as he didn't want to see any "wrestling bullsh*t". He wanted the encounter to be "over the top" and "larger than life".
It's strange how he can use Jeff Hardy's real-life tragedy onscreen but won't allow Matt to recreate a memorable spot. The former WWE superstar stated that he had planned and practiced the whole thing, but Vince didn't allow it.
---
Share this article