Has Daniel Bryan left WWE? The former WWE Champion recently lost a match to Roman Reigns, resulting in his banishment from SmackDown.
Daniel Bryan recently took on Roman Reigns for the Universal Championship. If he won, he would have held every World Title on the main roster since his debut. A loss however, would result in him being banished from Friday Night SmackDown.
Also read: Molly Holly says she cried when WWE cut her Hall of Fame speech from 15 to 2 minutes
The two wrestled an incredible match in the main event of the latest episode of SmackDown. Bryan fought tooth and nail to retain his place on the roster and the Universal Championship. However, it was not enough. In the end, the Tribal Chief choked out his challenger to win the match.
Bryan has been a part of SmackDown since the brand split in 2016. His time on the Blue Brand has officially come to an end. Where will he turn up next? Is he going to show up on RAW or NXT? Or a whole different company? Has Daniel Bryan left the WWE altogether?
WWE move Daniel Bryan to their Alumni section
As pointed out by @luchalibreonlin, Daniel Bryan has quietly been moved to the Alumni section on WWE's website. Hmmm… legit or work? pic.twitter.com/RHI5kiggD6

— Rick Ucchino (@RickUcchino) May 2, 2021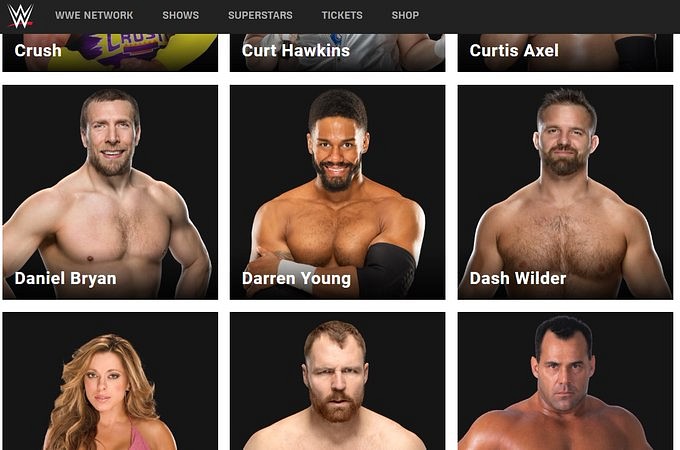 In a shocking update, it has emerged that Daniel Bryan is now being listed in the WWE Alumni section. This could very well be a part of a storyline. However, there is also a chance that the stipulation was added to write him out. It is believed that Bryan's contract is scheduled to come to an end by September but that was recently shot down by Bryan himself.
Speaking with Keisha Hatchett of TV Line recently, he revealed that his contract doesn't end in september and they're still working on his new contract.
"It's funny that people gravitate towards the date "September," and I think it's because that's when my last contract ended, but it doesn't end in September.
"I'm still trying to figure out what that looks like (schedule). You get to that point where it's like, how long can I do this full-time and still be able to do those kinds of things with my daughter?
"What's the right balance between part-time and that sort of thing? It may be that it's just every once in a while when the urge strikes, or maybe like a schedule where it's like eight months on, these months off."
How it started: How it ended: pic.twitter.com/cRFxugKP0j

— WWE (@WWE) May 2, 2021

Click here for more Wrestling News