WWE Fans average highest IQ among sports fans according to new study. The study was conducted across six different sports in the U.S.
WWE fans have long been mocked for their interest in wrestling. Sports Entertainment, as Vince McMahon likes to call it, isn't looked favourably by the mainstream audience. Due to the scripted nature of the sport, fans are generally considered to not be too bright. A recent study however, seems to indicate otherwise.
Also read: WWE Star Edge tells Kurt Angle he's sorry for staring 'You Suck' chants
How to Bet recently conducted a study on fans of six different sports. The results suggest that WWE have fans with the highest average IQ. The six sports taken into consideration were WWE, Baseball, Ice Hockey,  Football, Basketball and Motor Racing.
WWE Fans average highest IQ among sports fans according to new study
WWE fans averaged an IQ of 112.6. This was the highest among the six fan bases. Ice Hockey was a close second with 112.3. Basketball and Football were 3rd and 4th with 110.7 and 105.9 respectively. Baseball was 5th with 101.3 while Motor Racing was bottom of the pile with 95.2
WWE: 112.6
Ice Hockey: 112.3
Basketball: 110.7
Football: 105.9
Baseball: 101.3
Motor Racing: 95.2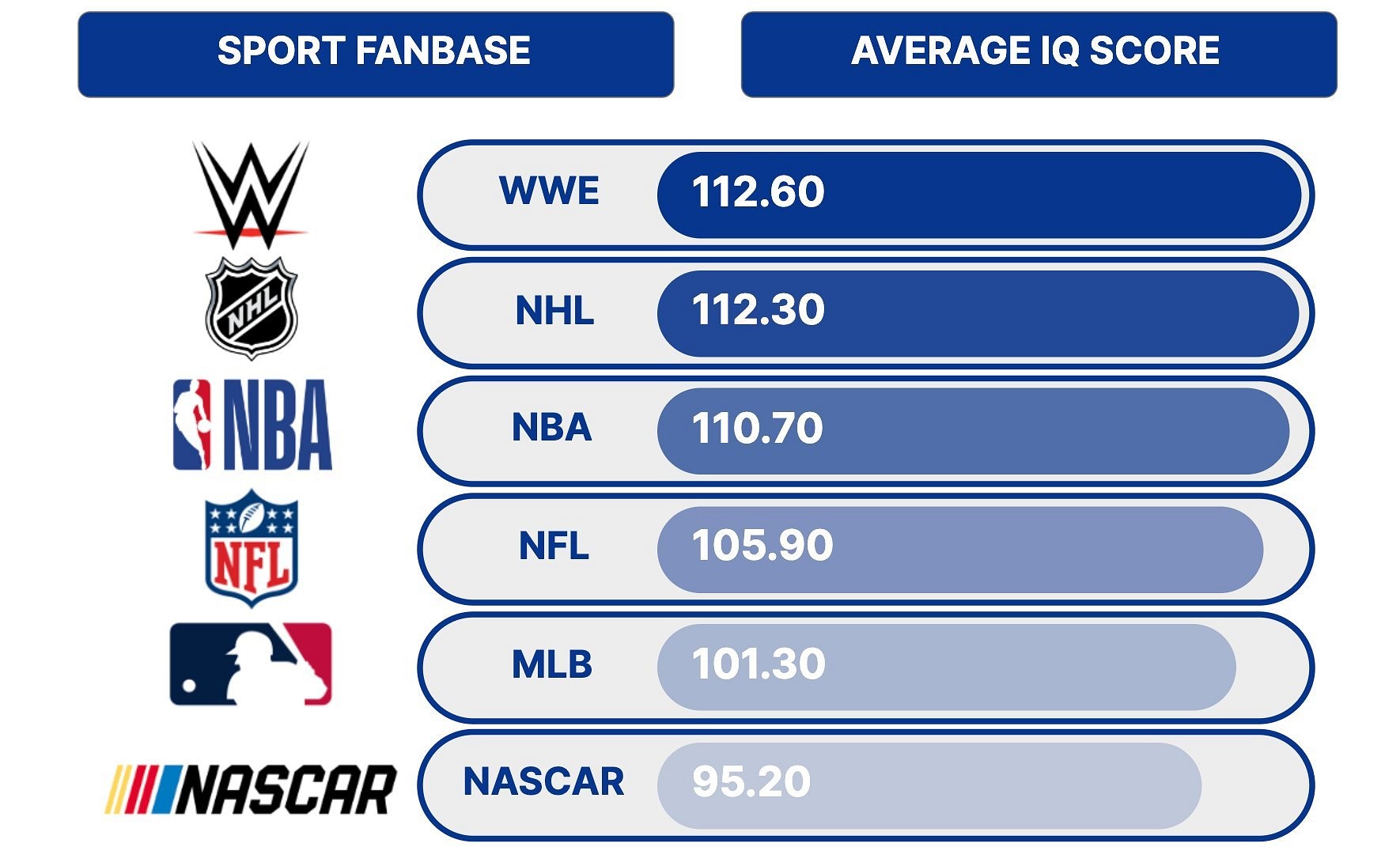 Interestingly, fans of Roman Reigns were found to be the most intellegent of the lot with an average IQ of 126.4. Former WWE Chanpion Daniel Bryan was second with 122.2.
A team of professional psychologists conducted a 4-part IQ Test on 1006 U.S Sports fans. The tests were designed to measure four indicators of intelligence; namely Verbal Intelligence, Mathematical Ability, Logical Reasoning and Visual Reasoning.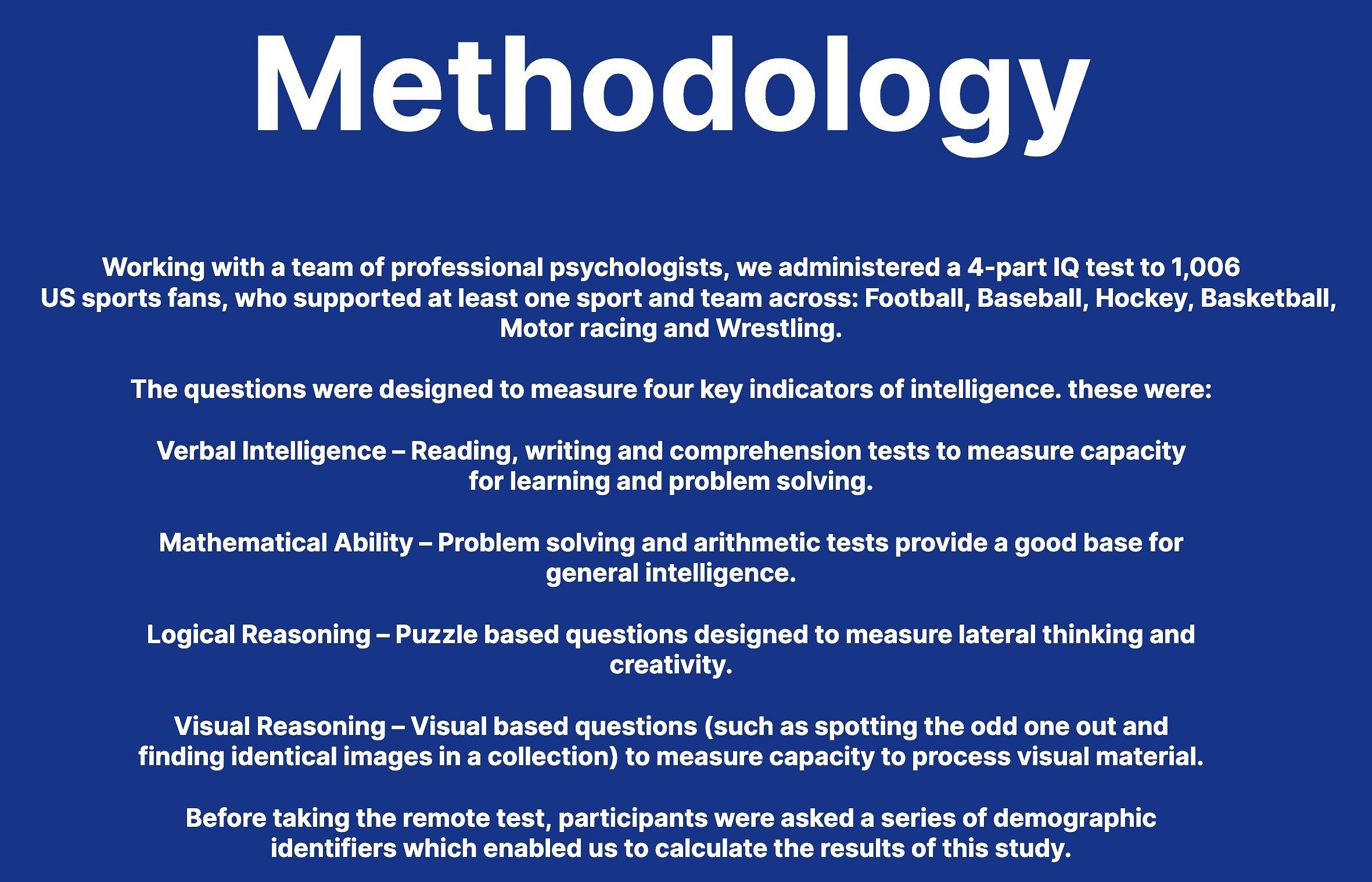 The average IQ in the United States is 98.
Click here for more Wrestling News