John Cena Steroids: Has the Sixteen-Time WWE World Champion Ever Used Steroids To Achieve His Huge Physique?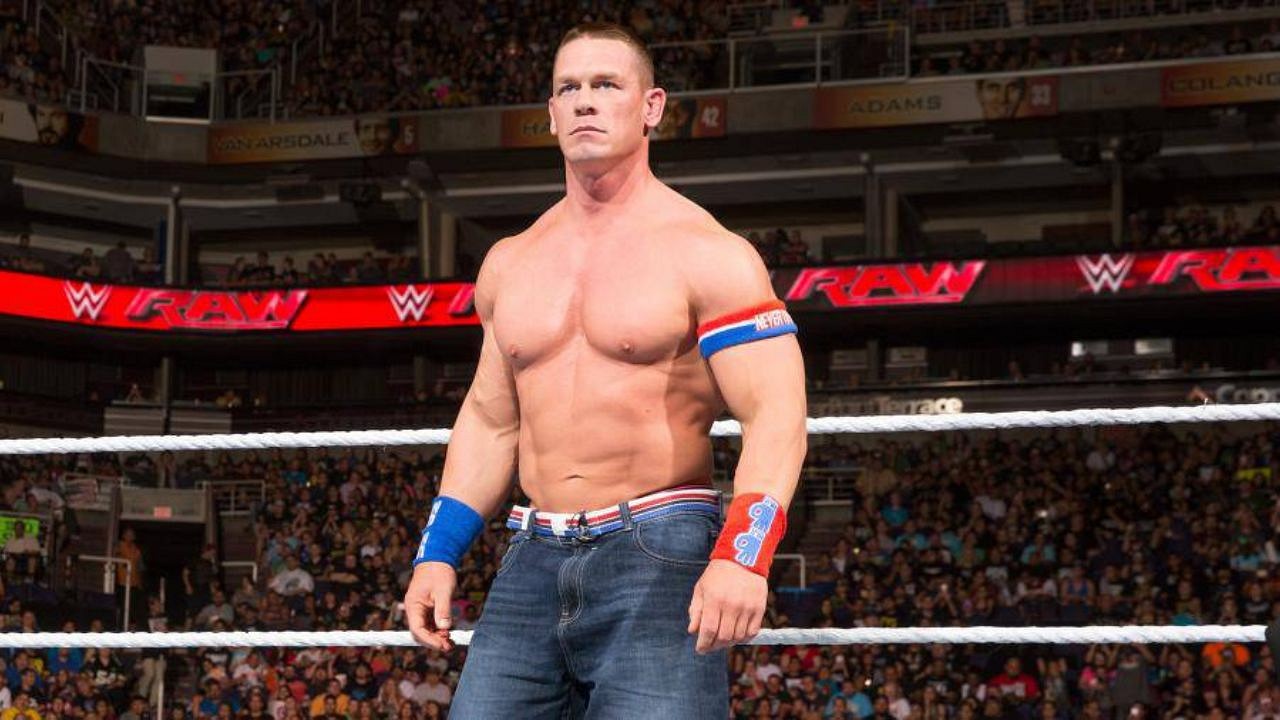 In the ending scene of the movie "Daddy's Home", Will Ferrell says "he's got legs for arms" when he and Mark Wahlberg see John Cena for the first time. One of the most talked-about topics on the internet related to John Cena is whether he is natty or not. Regardless, Cena has one of the most impressive physiques in wrestling. During a segment in WWE, The Rock joked about John Cena wearing a headband on his arm. Before we jump to conclusions, let's not forget that John Cena was a bodybuilder before he became a pro wrestler. The sixteen-time World Champion has undoubtedly nailed down a Hall of Fame career through his two-decade-long stint with WWE. 
Although he is not an active wrestler in WWE anymore due to his Hollywood aspirations, he makes rare appearances on WWE TV once in a while. John Cena was last seen participating in a wrestling match during the last edition of SmackDown of 2022. Cena teamed up with Kevin Owens and defeated the Bloodline. The leader of the Cenation is reportedly going to return to the ring at WrestleMania 39 if he is able to take some time out from his busy Hollywood schedule. 
Is John Cena on steroids? 
In an interview with Howard Stern in 2006, John Cena was asked the direct question that many bodybuilders and athletes shy away from answering, "Are you enhanced"? However, John Cena emphatically responded, saying "Absolutely not". While many were baffled by Cena's answer, he stands firm in his statement. According to Cena, he has been natural since day one. The wrestler-turned-actor further explained that he has been working out since he was twelve.
It's also worth noting that John Cena is gifted with superior genetics for bodybuilding. Cena further stated that he was ready to piss in any cup to prove that he is natural and that he was blessed with big bones and supreme genetics. Although John Cena claims that he is not juiced, he is still accused of using because of his beastly physique. Cena also stated that his driving force to work out at an early age was that he was bullied growing up. 
How many hours does John Cena sleep at night? 
During an interview with Vanity Fair in 2018, John Cena spoke about everything he does in a day. The former WWE Champion also spoke about his sleep cycle. According to John, he goes to bed at 11 pm and gets an average of one to four hours of sleep for a five-day stretch.
But on the sixth day, Cena sleeps for eight to twelve hours and then repeats the cycle. John also revealed that he goes to bed naked. But this was during his days as an active wrestler. Cena is now full-tilt pursuing his Hollywood career. His present sleep regimen is not known yet. 
Click here for more wrestling news.
---