Are Vince and Linda McMahon Still Married?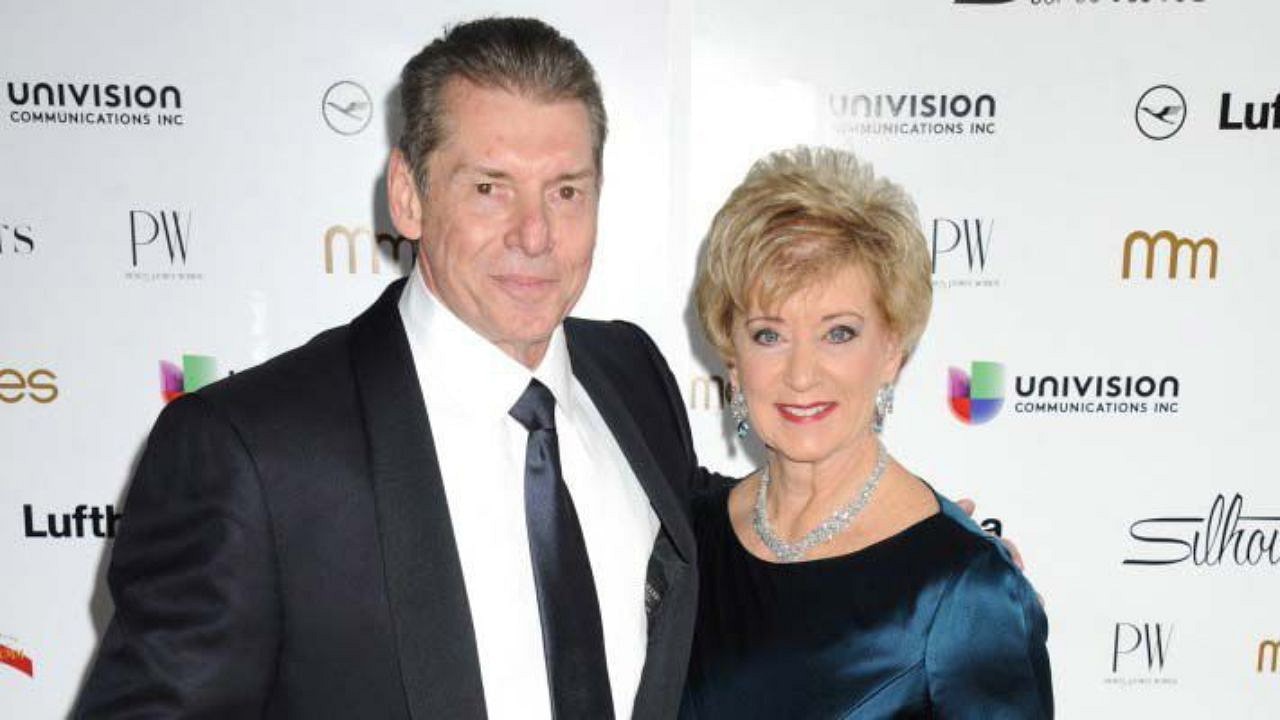 Vince McMahon has finally returned to his company and regained his throne as the Executive Chairman, four months after temporarily returning amidst the infamous "hush money" scandal. 2022 was rather a tumultuous year for Vince McMahon after WWE board members dished the dirt on McMahon's sexual affairs with multiple women. Following the investigation, it was alleged that McMahon paid millions of dollars to multiple women in hush money to hide his sexual misconduct. In the wake of the revelation, his other alleged victims came forward and attacked the WWE patriarchy. However, McMahon returned to the company unfazed and kick-started the new year. 
It's no secret that Vince has a passion for passion, due to his involvement in debaucherous storylines from the Attitude Era and The Ruthless Aggression Era. After being exposed, Vince McMahon's relationship with the women he closely worked with has become the most talked-about topic for discussion. Fans are also speculating about his real marriage with Linda McMahon. 
Are Vince McMahon and Linda McMahon still married? 
Vince and Linda tied the knot in 1966 and have two children out of their wedlock, Shane and Stephanie McMahon. Linda McMahon is remembered for her backstage role in WWE back in the day. Mrs. McMahon initially worked as a president and later as the CEO of WWE between 1980 and 2009.
Fans also may recall the disturbing storyline she was a party to, in which she was wheelchair-bound in a vegetative state and Vince made out with WWE divas in front of her. While all that was a storyline, the real relationship between the husband and wife began to show cracks in real life. 
#OnThisDayInWWE 20 years ago on #WWERaw:

Linda McMahon announces a brand split between Raw and SmackDown, with Ric Flair and Vince McMahon running the shows respectively. pic.twitter.com/xeJ77wuuYu

— On This Day in WWE (@OTD_in_WWE) March 18, 2022
According to Wrestling Observer Radio, Vince and Linda now have an estranged relationship, as the couple lives separately. However, the marriage is still intact as there are no reports about their divorce.
Rumors about their split resurfaced online after Vince McMahon had a slip of tongue on the Pat McAfee Show where he referred to Linda as his "wife at the time" before immediately changing his words. Linda McMahon still hasn't commented on Vince's alleged affairs, made public by WSJ last year.
Vince McMahon and Linda McMahon when they got married pic.twitter.com/rB3ivvkfPF

— Zhield (@thezhield) April 17, 2022
After dedicating years to WWE, Mrs. McMahon left WWE for politics. She worked for Donald Trump as a business administrator from 2017 to 2019. At present, Linda is the Chairwoman of America First Policies super PAC and also holds a 1% of WWE stock ownership, which makes her entitled to $37 million. 
Throwback To An Old Photo Of The McMahon Family. @VinceMcMahon @Linda_McMahon @StephMcMahon And @shanemcmahon pic.twitter.com/TbiPumkV2U

— My Wrestling videos And pics (@MarksWrestling1) February 25, 2022
Vince McMahon admits to having cheated on Linda McMahon
Vince McMahon self-proclaimed himself as the "genetic jackhammer" in the early 2000s. Time and again, McMahon has been linked to having an affair with multiple WWE divas such as Trish Stratus, Candice Michelle, Sable, Torrie, and more. During an interview in the 2001 issue of Playboy, McMahon revealed that he had cheated on his wife.
According to McMahon, he was discreet about his affairs outside his marriage and Linda was never devoid of physical and emotional "attention". 
"Not necessarily faithful. I probably lied to myself, thinking she knew who I was when we got married. The wild guy. But I never, ever threw anything in her face. I was discreet. And Linda never suffered from a lack of attention, physical or emotional. But one day she asked me, point-blank, "Are you having an affair with so-and-so?" And I've never lied to her". Stated McMahon. 
He further added that he was honest about his affairs and that Linda was "crushed" after she learned about his infidelity.
Click here for more wrestling news.
---