Chris Jericho Pledges $10,000 To Buffalo Bills' Damar Hamlin Following His Unfortunate Cardiac Arrest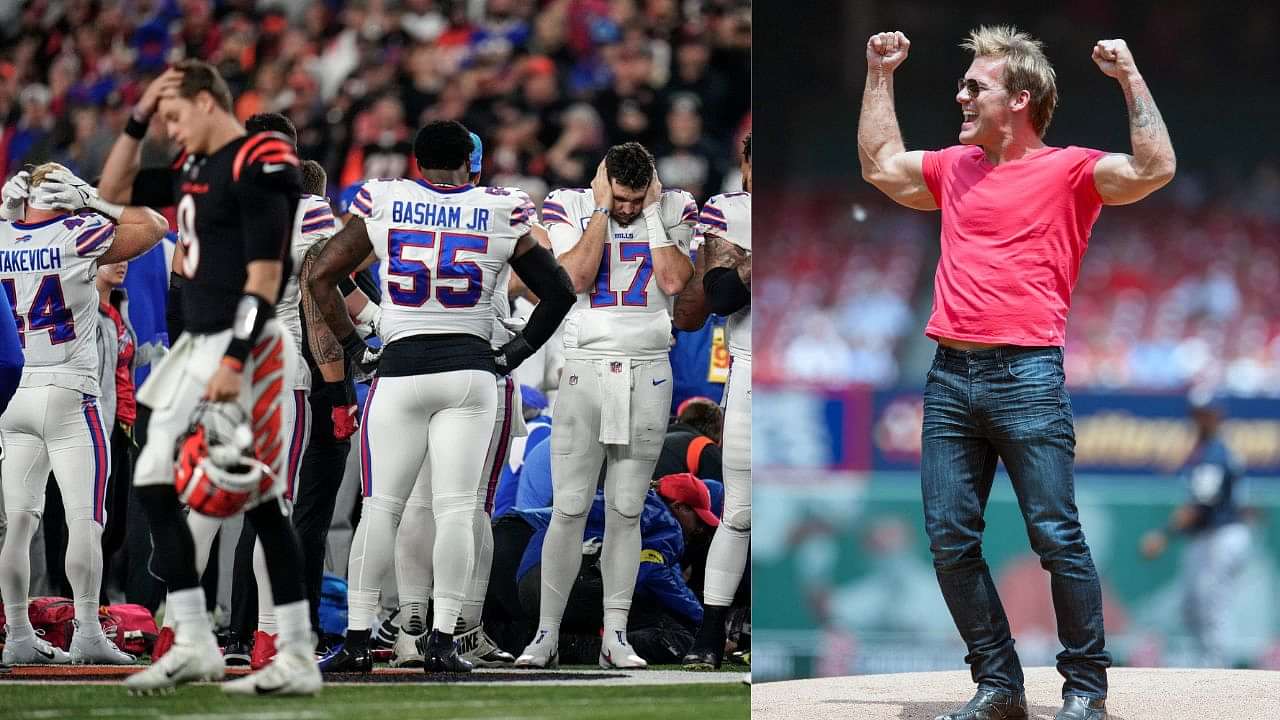 Chris Jericho's recent act shows he's an all-time great both in and outside the squared circle. Well, nobody is unaware of the fact that The Demo God is helping and elevating young AEW talents by putting them over. However, only a few might know he is also open to helping outside pro wrestling. Recently, Chris Jericho helped NFL superstar Damar Hamlin by making a huge donation to his foundation.
The Chasing M's Foundation Community Toy Drive, a Damar Hamlin charity that aims to help kids in need, has seen a big jump in its donations. All because the 24-year-old NFL star recently suffered a cardiac arrest after colliding with an opponent. The incident took place during the first quarter of the Buffalo Bills' match against the Cincinnati Bengals.
Chris Jericho shows kindheartedness and donates $10,000 to Damar Hamlin Foundation
Damar Hamlin received a 30-minute on-field treatment including CPR before he was taken to a local hospital. The game had to be suspended following the incident.
While many fans used the toy drive to show their support, Chris Jericho made a $10,000 donation to wish Damar Hamlin a speedy recovery. Initially, he donated $5000 but the name was misspelled. However, Jericho made the same donation again with the correct spelling. As of now, Chris Jericho has made the highest individual donation to the foundation started by Damar Hamlin.
Loading embed tweet https://twitter.com/WrestlingNewsCo/status/1610149227799379970?ref_src=twsrc%5Etfw
This isn't the first time The Demo God has come in front and helped someone. In fact, he has often lent his helping hands to whoever he finds in need.
The Demo God is all set to go one-on-one with Ricky Starks on the upcoming Dynamite edition
After having a dominant ROH Championship reign, it appears Chris Jericho is on a role to elevate young talents. He proved that by losing to Action Andretti and turning a jobber into an overnight star. In fact, this week The Demo God will be facing another young AEW talent. Jericho is all set to face Ricky Starks on the January 4, edition of AEW Dynamite.
Loading embed tweet https://twitter.com/WONF4W/status/1608121486556172289?ref_src=twsrc%5Etfw
Nevertheless, it's good to see the pro wrestling veteran coming upfront and pledging to a noble cause. Watching Chris Jericho, a lot more have and will donate to the Damar Hamlin foundation. As far as his health is concerned, he is still under observation. The whole SportsRush team wishes him a speedy recovery.
For More Wrestling News, Click Here.
---