Yuvraj Singh explains meaning of 'Dadagiri' to Brian Lara; takes a jibe at Sourav Ganguly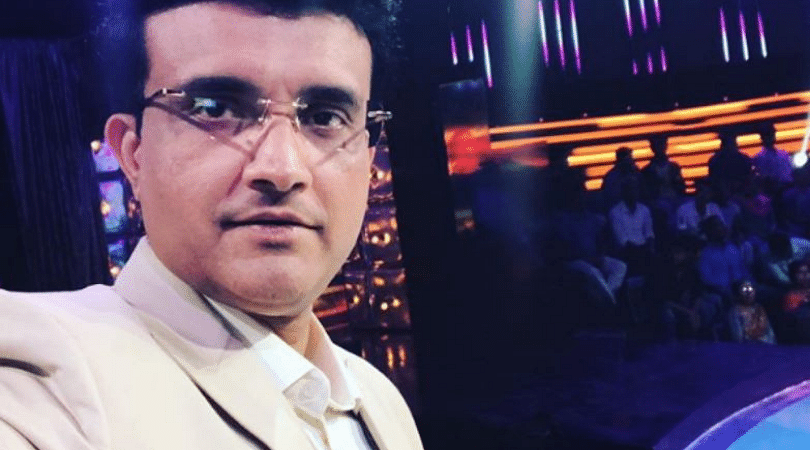 Yuvraj Singh explains meaning of 'Dadagiri' to Brian Lara; takes a hilarious dig at Sourav Ganguly in the process
Former Indian Cricketer, Yuvraj Singh is one of the wittiest cricketers one would witness off the field. He was not only entertaining with his exploits with the bat , but has also developed the knack of taking sly digs at his fellow mates and seniors from his team via social media platforms.
Most recently, he found yet another opportunity to go cheeky with his former captain from the Indian captain- Sourav Ganguly.
ALSO READ: Yuvraj Singh signs for Toronto Nationals in GT20 2019; set to play from July 25, 2019
It is worth mentioning that Sourav Ganguly is coming up with another season of the quiz show he hosts, Dadagiri Unlimited. He has been the prime face of the show having hosted it for seven straight seasons in a row. Now, with Ganguly, aka 'Dada' in popular parlance is all set to hosts the eighth season of the show.
He thus took to his Twitter handle to post his selfie from the sets of the show with the caption- "start of my first episode of dadagiri season 8".
Brian Lara asks meaning of the word 'Dadagiri'
Former West Indies cricketer and captain, Brian Lara, perhaps upon at Ganguly's post curiously asked him the meaning of the word 'dadagiri'. "What's Dadagiri?", Lara's comment read.
Perhaps in a fix as to what should he reply to the West Indian legend, Ganguly instead just informed him that the word has to do with the name of his game show. "champ it's a reality game show I am hosting for last 7 years. how r u.. where r u", replied Ganguly.
Yuvraj Singh senses a trolling opportunity
Yuvraj Singh, probably comprehending how his former captain cleverly avoided answering Lara's challenging question, took the onus on himself to tell his own version and answer to the question.
Responding to Lara, Yuvraj commented that Ganguly is a bully and he used to bully the youngsters in the team. "Basically he's a bully he bullies youngsters", commented the left-handed batsman who is all set to feature in the second season of the Global Canada T20 league from July 25, 2019.
Here is the entire conversation:
Loading embed tweet https://twitter.com/SGanguly99/status/1152112008763830278?ref_src=twsrc%5Etfw
---