11 celebrated players whom we miss in the IPL!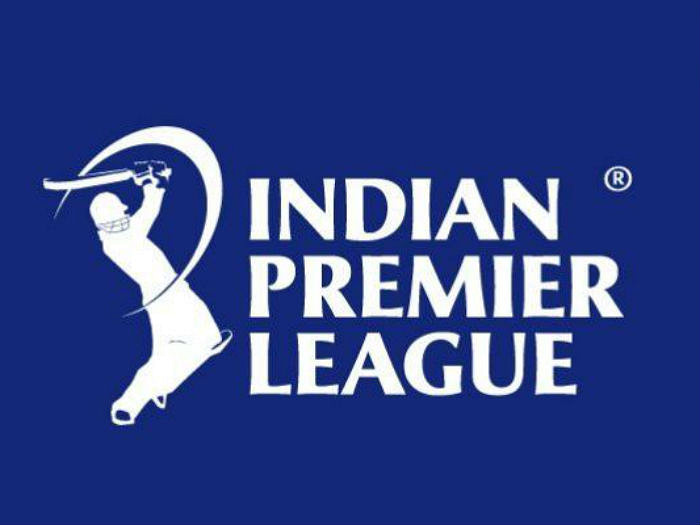 10th edition of Indian Premier League is about to end today. In one and a half months, we have seen lots of ups and downs. We swathe rise of emerging players, the fall of some great teams and many improvements in not so popular teams (Pune, for instance). And after watching this year's season of IPL, one can easily pick his/ her best Xi. But what about the World's few of the best cricket players who were not a part of the IPL. Let us take time to talk about 11 such celebrated players whom we missed in the IPL.
(01) Joe Root
Currently at no 4 in the ICC T-20 rankings, this English batsman is one of the most destructive T-20 players in the world. Yet we don't get to see him in the IPL.
Joe Roots presence can make any team's batting line-up appear solid and stable. He scored 726 in 24 matches with an average of above 40 and strike rate above 130. He is a very sensible and responsible batsman. He plays some classy shots right from the textbooks and is an absolute match winner. He can also be a useful spinner in Indian conditions. He is a very good fielder and if required can lead a team as well.
One of the modern day greats can be made as a captain for an IPL team. It will not be wrong to say that he deserves a standing in IPL as much as Virat Kohli.
(02) Moeen Ali
One day, he is sure to become one of the best all-rounders that England has produced ever. He is a perfect all-rounder and has the capacity to become both a main batsman and a main bowler for any team, just like Ben Stokes.
The reason I think Moeen Ali should play the IPL is because he is an all rounder. In spin friendly Indian pitches he can provide you the 4 overs when you find your fast bowlers are smacked all round the park. Also he has opened for few matches in England. He can be used as a power hitter just like Sunil Narine or he can come down the order to make some quick runs, as a finisher.
(03) Alastair Cook
The classy cook has shown his mettle against every cricketing nation. The highest run getter for England in Tests amassing more than 11K runs shows that the longest format remains the best today as well. In his last 6 county innings, he hit 2 centuries and 3 half centuries. This talented former England captain always stayed away from the IPL. The batsman who was a crucial part of England cricket for a long time didn't play any IPL match.
(04) Mitchell Santner
All-rounder from New-Zealand, Santner is a good all-rounder option. His Economy rate is just above 6 and he has taken 20 wickets in 14 matches. He could be a good option to have lower down the order. I always liked Santner as a bowler. I think he is one of the best left-arm spinners currently in the limited overs format. Also, he can contribute with bat at number 7–8.
Also Read: Why are fans not happy with Sachin Tendulkar?
(05) Josh Hazelwood
In current IPL, we saw many low scoring matches, in which fast bowlers played a crucial role and this tall guy from Australia had a great season in India two months ago. Pretty underrated guy in the Australian pace attack can be a useful bowler during the powerplay. He has picked 8 wickets in the 7 matches that he played for Australia.
Being a deadly bowler doesn't mean having only a good pace or action. It's also about the attitude. Now attitude is not something that is visible on your face. Whenever Dravid used to come out to Bat for India he had that attitude to win the match for the Team. Although it wasn't visible on his face but we all know what a fighter player he was. I think Josh Hazlewood is someone who comes right under that category. He has that attitude to win matches no matter what happens. It's just that it doesn't show on FACE.
I think Delhi Daredevils is perfect team for Josh. He could be a very handy player who can have a massive impact!
(06) Alex Hales
Former no.1 and currently the 9th best T20 batsman in the world is yet another English batsman whom we miss in the IPL. Alex is very destructive at top of the order. He has scored 1257 with strike rate above 130 and has a highest score of 116!
Alex is performing very well with consistency in the County. His strike is awesome. He is a sharp fielder. He could be a very valuable player for KKR.
(07) Jonny Bairstow
Jonny could be a very good option as a opener. He is a classy batsman who can change the innings according to the conditions. I feel pity for Jonny as he is unable to get a place in the playing XI of the England team. English captain Eoin Morgan recently said that there is no place for Bairstow in playing XI unless an injury comes up. In the IPL, he can be a great batsman who I think will make a better opener than Jason Roy judging by his current form.
(08) Vernon Philander
Vernon Philander brings subtle variations into play and is one of the best fast bowlers in the world. However, he hasn't been picked in the IPL despite the good record. It may be the case that he is stereotyped as a bowler for the longer formats. But all the great bowlers from long format have had a massive impact in the IPL, remember Pollock was the leader of Mumbai's bowling attack.
(09) James Neesham
He could be a great batsman at 5th–6th who can play the role of finisher with his big hitting ability. Also, he can bowl 2–3 overs in the middle overs and can pick wickets in favourable conditions.
(10) Nathan Lyon
In recent times, when we heard the name of Nathan lyon, one would remember his great spell of 7 wickets in the first innings of Bangalore test this year. He is one of the good frontline spinners in the Australian bowling. So he is very useful on the Indian tracks. He has picked up 29 wickets at an impressive average of 18.3 with the Sydney Sixers in the BBL.
(11) James Anderson
Before telling anything about Jimmy, let me remind you he is 34 years of age and he has not yet retired. Let's not talk about his bowling. There's nothing to say that hasn't already been said about it. He is an excellent athlete. James Anderson is one of the most successful bowlers of English Cricket. He has a good swing-technique, excellent pace and many more qualities. I mean he is one of the best bowlers in world. He can destroy the stumps of any rival in any situation.
I am not including players from Pakistan as they are not allowed to play in the IPL. Most of the players in this list are from England as many English players don't take part in IPL due to their County Season and many other reasons
---