The 5 Best Men's Finals of the U.S. Open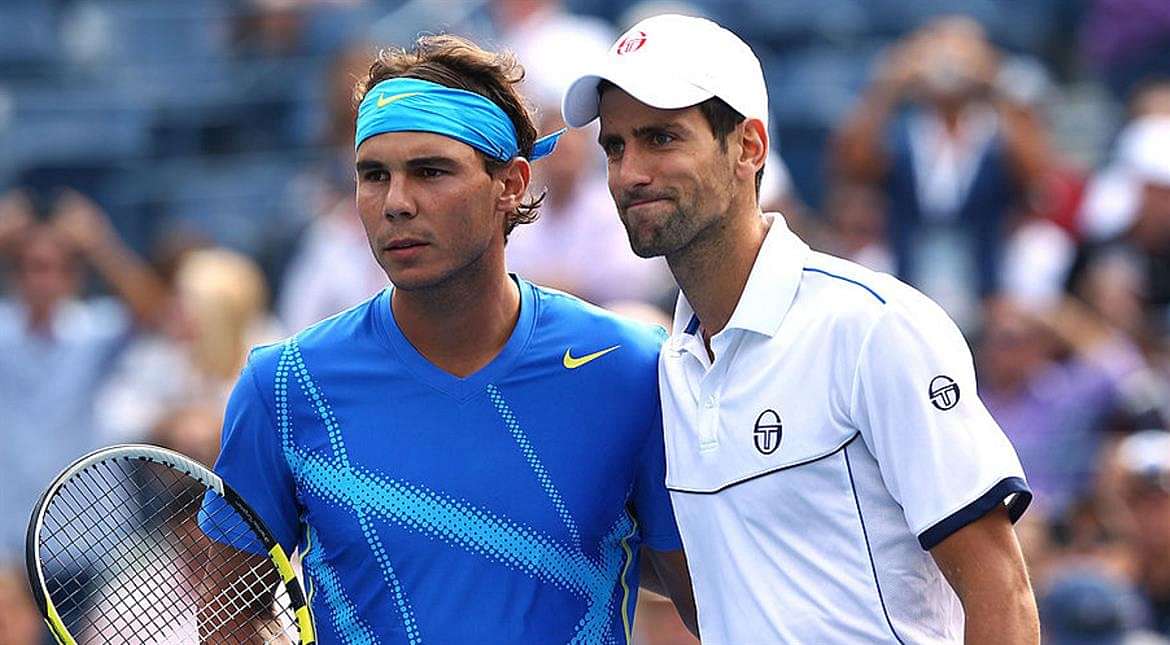 With the finals of the US open to be played between Novak Djokovic and Stan Wawrinka, let us rewind the clock and look at 5 great finals that were played at the flushing meadows.
John McEnroe d. Bjorn Borg – 1980 Finals
This classic clash was the last chapter in the storied rivalry between these two legends of tennis. People acclaim this to be one of the all-time greatest 5 matches in tennis.  Even though Borg managed to scrape through a gruelling match in Wimbledon, lingering seeds of doubts had been planted in his mind by the American upstart McEnroe.
He was ready to capitalize on any chinks in the armory of the Swede legend. The opportune moment arrived at the 1980 U.S. Open Finals. U.S. Open glory had long evaded Borg and he was desperate to win it that year. However, McEnroe took advantage of an erratic Borg serve throughout the match to finally win a riveting contest 7-6,6-1,6-7,5-7,6-4.
This slowly started the era of McEnroe, taking over men's tennis dominance from Bjorn Borg. This match was nothing short of dramatic, as one would go from strength to strength, while the other would never be the same again. This definitely features among the 5 best finals of the U.S. Open.
Mats Wilander d. Ivan Lendl – 1988 Finals
This match was played on a Monday, which unfairly diminished its impact. It is right up there on the short list of the most compelling tennis matches of all time. At four hours and 55 minutes, it holds the record of being the longest singles final in US Open history. Lendl was invincible at the US Open by then, having won the three previous finals.
However, Wilander was in the midst of his career year and in no mood to relent. A win in the final would earn him the No. 1 ranking for the first time in his career and make him one of the few men in tennis history to win three majors in the same year. The match was a brilliant struggle in which each player brilliantly switched tactics each time his opponent seemed to gain an upper hand.
Games were fought over like sets and both players committed minimal unforced errors . Moreover, underdog-giant feel to the match only enhanced the occasion. Winning the match took so much out of Wilander that he soon went into a motivation and rankings swoon from which he never really recovered.
Juan Martin del Potro d. Roger Federer – 2009 Finals
This match in addition to being one of the 5 best finals of the U.S. Open was also a huge upset. The virtually unbeatable Roger Federer up against the virtually unknown commodity, Argentinian Juan Martin del Potro.
Federer, who was looking to cap off the year with his 3rd successive grand slam title amazingly faltered, even after winning the first set. Following an action-filled 4 hour of compelling tennis, Del Potro became only the second Argentinian to win the U.S. Open after Guillermo Vilas in 1977.
In years to come, people will remeber this as the 'Hawk-Eye Final' as the occasion when the video technology got to Federer, which seemingly affected his poise during the match. Things fell apart slowly when del Potro miraculously lifted his game and took the next three sets. He had pulled of an incredible victory, ending Federer's run of 5 consecutive U.S. Open titles. This undoubtedly ranks among one of the 5 best finals of the U.S. Open
Novak Djokovic d Rafael Nadal – 2011 Finals
Novak Djokovic was having the year of his life in 2011. Only 2 losses in a total of 66 matches played and Grand slam triumphs at Wimbledon and the Australian Open. This rich vein of form culminated with an epic showdown with Rafael Nadal in the finals. Rafa, who had lost all previous encounters against Djokovic in 2011 was bidding to win his 11th Grand Slam title.
The top seed from Serbia gave a display of breathtaking quality to triumph 6-2 6-4 6-7 (3-7) 6-1 in four hours and 10 minutes on Arthur Ashe Stadium. Nadal beat Djokovic at the same stage 12 months ago, but he turned the tables on the Spaniard this time around in grand style. After dominating the first two sets, Rafa forged an incredible turnaround sending the noise to a deafening crescendo.
However, Novak confirmed his status as the world's best player by roaring back in the final set and closing the match in style with a glorious inside-out forehand to notch up his fourth Grand Slam title.
Andy Murray d. Novak Djokovic – 2012 Finals
Andy Murray had been carrying a burden of Britain's expectations from a very long time. No Grand Slam male singles title for 76 years! This dubious record seemed to getting gloomier day by day.
Therefore, when he stepped into the final against Novak Djokovic in 2012, amidst all the pressure he could manage to pull off an extraordinary performance. Following up his gold medal in the London Olympics, Andy came out victorious against Djokovic ending the long drought.
"When I realised I had won, I was a little bit shocked, I was very relieved and I was very emotional," said Murray after the victory. Murray had lost his first four Grand Slam finals to share an Open-era record with coach Ivan Lendl, but like the Czech he triumphed in his fifth final. The match swung around like a pendulum and both played with sheer brilliance. Finally, Andy won 7-6 (12-10) 7-5 2-6 3-6 6-2 in four hours 54 minutes in one of the 5 best finals of the U.S. Open.
---