5 dark horses in this year's US open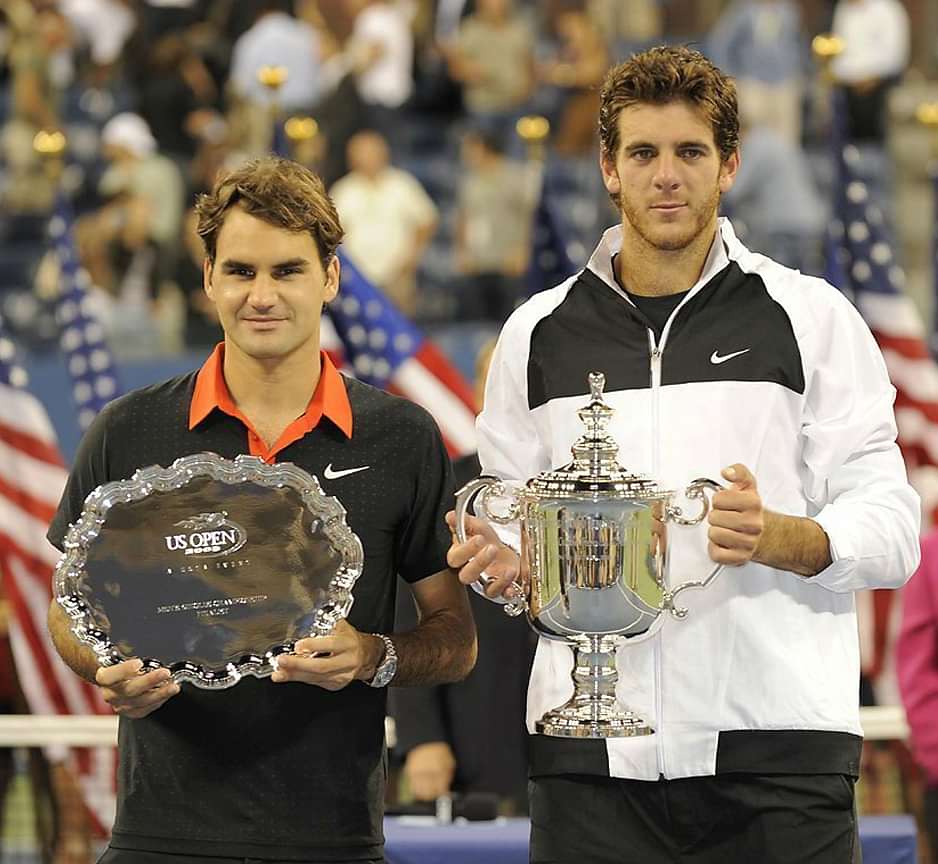 Dark horses are back in consideration with the recent slump in form of Novak Djokovic and defeat for Andy Murray at Cincinatti open. We look at top 5 players who can be a potential threat for the reigning champion Novak Djokovic and can foil Andy Murray's bid for winning US open for the second time.
Dark horse no. 1: Juan martin Del Potro
Juan martin Del Potro, also known as 'The tower of Tandil', is back with a bang after a long injury layoff. He won a silver medal at the recently concluded Rio olympics. His olympic journey has been nothing short of spectacular. En route his journey to the final, Del Potro produced the major shock of the tournament and the year by defeating top seeded Novak Djokovic in the first round. Later he defeated Nadal in the semis and gave Andy Murray a run for his money in the final that lasted over 4 hours.
After being sidelined for a long time due to injuries on both his wrists, Del potro has steadily improved his conditioning and match fitness. He has also proved his capability to win on big stage when he pulled off a miracle win against Roger Federer back in 2009 at the US open itself. He has got a blistering serve and overpowering forehand, and on his day, is a mighty tough opponent to beat. Certainly one of the dark horses and a big force to overcome.
Dark horse no. 2: Marin Cilic
The towering Croatian is coming into US open with a brilliant win against world no. 2 and Wimbledon and Olympic champion Andy Murray at Cincinnati open. Cilic is the 2014 US open champion and is currently ranked no. 6, so he knows how to play on the big stage. He has got a booming serve, something that makes him a really tough opponent to play. He also reached the quarter finals of Wimbledon this year and held three match points against Roger Federer before squandering his chances. Cilic recently parted ways with long-time coach Goran Ivanisevic and hired Jonas Bjorkman to help straighten his forehand and returns. After his win at Cincinnati, Cilic, one of the dark horses, is oozing onfidence and is looking to add to his tally of titles after winning US open in 2014.
Dark horse no. 3: Milos Raonic
The 6'6″ Canadian is this year's Wimbledon finalist, after famously beating Roger Federer in the semi finals. Raonic skipped the Rio olympics but returned to the circuit at Cincinnati and reached the semifinals before being beaten by Andy Murray. Raonic and his coach John McEnroe have worked really hard on his game in recent times as result of which his game has improved significantly. He has got the size, strength and reach to threaten any of the big shots. His booming serve is a weapon that he can find really helpful on the fast courts. Expect at least one huge upset by Raonic, one of the dark horses, in the business head of the championship.
Dark horse no. 4: Kei Nishikori
After the finalist run in 2014 by Nishikori, he has not been able to make an impact in grand slams. However, he took a bronze medal at Rio after beating Nadal and is back in contention for the US open. Nishikori is a skilled player but often has lack of power and consistency at the grand slams. Nishikori is ranked no. 7 and one can expect significant inroads by Nishikori into the business end of the tournament. If fully fit and ready to play, Nishikori is certainly one of the dark horses and a player to watch out for.
Dark horse no. 5: Dominic Thiem
Dominic Thiem is a new entry in the top 10 club. The Austrian showed potential in the first half of 2016 and reached the semis of the french open. He has got a nice forehand and free-flowing single handed backhand that helped him beat Roger Federer at the Mercedes Cup, Stuttgart. The only thing that concerns about Thiem is fatigue. These are early days for him in the circuit and playing at the highest level is draining for him. Expect him to overcome fatigue and make deep inroads into the tournament.
---