5 Indian cricketing careers that never really took off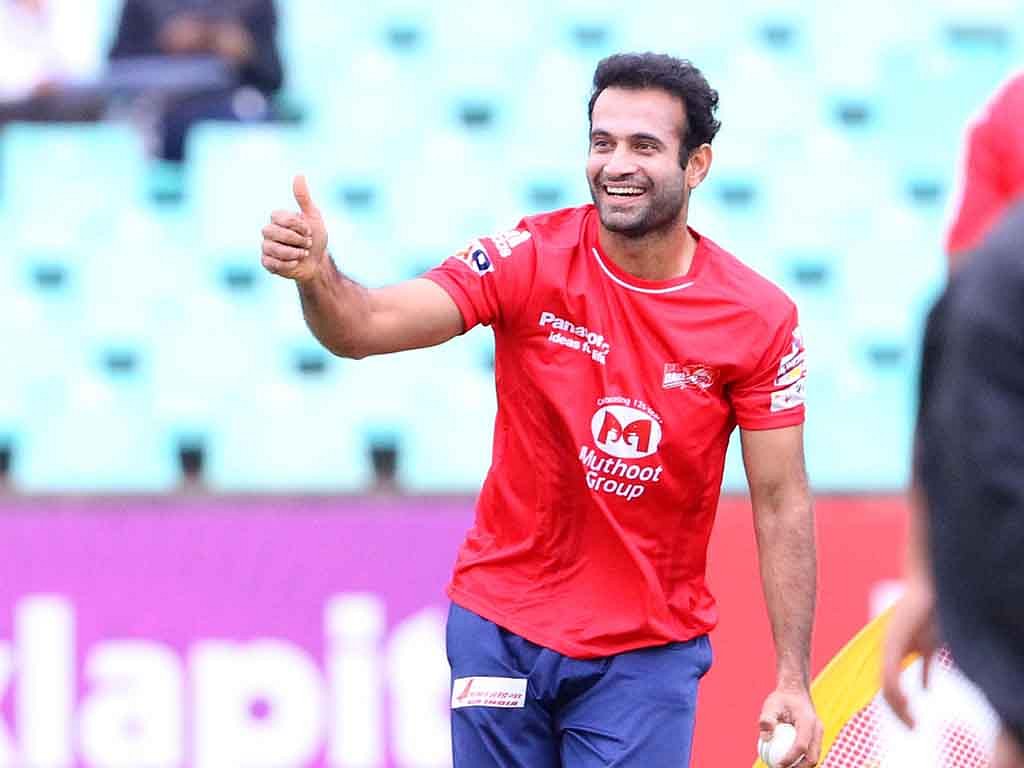 Talking about Indian cricket, one cannot help but wonder why emerging talent vanishes before it could make a big difference. India sadly has been prone to many short careers of immense potential. The problem either lies with the so called 'system' or the players themselves but country as a whole is at loss.  Here at 'The SportsRush' we look at 5 Indian cricketing careers that never really took off. These players showed the world their metal but just didn't get the kick.
1) Wasim Jaffer
This Mumbai lad is one of the most successful domestic players in the Indian arena. Having numerous records in the domestic circle helped him gain a position in the Indian Cricket Team but the fame was short lived. Making it to the playing XI after a considerable wait he made two double hundreds to cement his place; not for long.
IPL in 2008 changed the way people looked at cricket. He was not up to the mark as far as being dynamic and fast is considered. Also the fact that Sehwag-Gambhir pair was doing well at the top of the order didn't help his cause. He was soon out of the side and a career was wasted.

2) Ambati Rayudu
Since 2001 when his talent came into notice, Ambati was considered as the future of Indian batting, but his way to the team was a long one. Rayudu was the captain of the Under-19 team that reached the semi-finals in 2004. Being non-consistent was one of his main negatives and hence his team mates including Raina, Dhawan and Irfan made it to the national side long before him. Rayudu was also part of the Kapil Dev's ICL which turned out to be a controversial and a flop show.
He now features in the Indian T20 side and also one-dayers with associate nations but his poition in the side is very volatile. His Ranji record is a proof of his potential which is under-recognised by the selectors.

3) Munaf Patel
This story is no less than a Bollywood masala. Tall and wiry, Munaf Patel was regarded to be the quickest Indian bowler when he came onto the scene in 2003. Even as Gujarat and Baroda showed interest in him, he chose Mumbai after impressing Sachin Tendulkar. Many blame the Indian national coaches for his decline from a 150kmph to a 130kmph bowler.
With injuries to Zaheer and Sreesanth, Munaf was called to the Indian side for the tour of Sri Lanka in 2010. He managed to establish himself in the ODI side with his consistent performances and played an important role in the 2011 world cup. But unfortunately, it was the last year that he played for India. Since India's horrendous tour to England, the pacer has not been able make a comeback into the side.

4) Parthiv Patel
Parthiv Patel here symbolizes every wicket keeping batsman who was struck by the Dhoni-phenomenon. Be it Dinesh Karthik, Pathiv Patel or Wriddhiman Saha, none of them could get a consistent position in the national team because Dhoni was doing wonders. To cement your position, strong batting skills were required; which for wicket keepers is a second priority. This meant that Dhoni went from rags to riches and the queue never moved.
He did do well in the limited opportunities he got and came into the lime light. But his performances later in Ranji and IPL were not good enough.

5) Irfan Pathan
Irfan Pathan, to a great extent, transformed the way fans looked at Indian bowling. It was such a delight to watch Balaji and Pathan bowling in tandem at the Pakistani batsmen. He emerged as our answer to a Shane Watson. A proper all-rounder, some good performances batting at number three, he emerged as the perfect player. He is also famous for the hat trick he took against Pakistan of the first three balls of a test match.
But similar to many players, injuries and bad form kept lingering around. His form dipped at the end of 2006 and he was dropped from both the Test and ODI sides. Since then, he could never cement his place and has been in and out of the side, with his last India appearance being in 2012
---